AXIWI® Full- duplex wireless communication systems

The AXIWI® communication system is a wireless full-duplex and handsfree communication system. Six people can simultaneously communicate with each other by the open line connection, just like a telephone conversation. The communication system is used for communication during tours, conferences, meetings, sports, translating simultaneously and calamities. We deliver the AXIWI®in 2 two models; the AXIWI® AT-350 and the AXIWI® AT-320.

Advantages of AXIWI®

Full- duplex and hands- free

2 – 6 pers can communicate simultaneously
250 people can listen to the conversation
Open line connection, just like a telephone

Easy setup and very user friendly
Any unit can be set as Master / Follower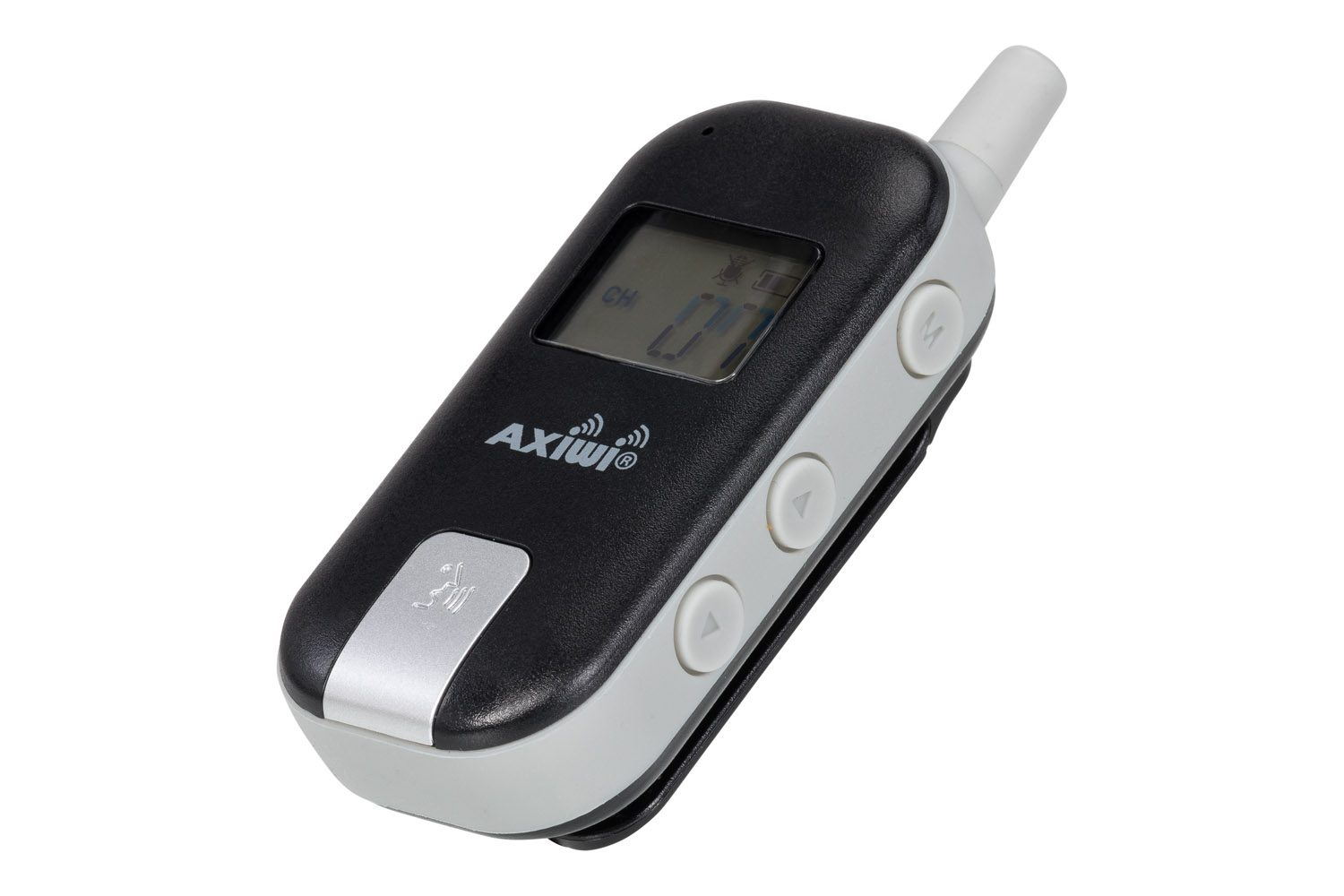 Technical Features
Frequency 863 – 865 Mhz / 902 – 928 Mhz / 2,402 – 2,483 Ghz

Dimension 78x38x25 mm (incl. clip)
Weight 70 gram (incl. battery)
Reach up to +/- 300 meters
8 channels
Headset jack connector: CTIA (US Type 4 pole) 3,5mm connector
Recharge time 4 hours
Battery time 10 hours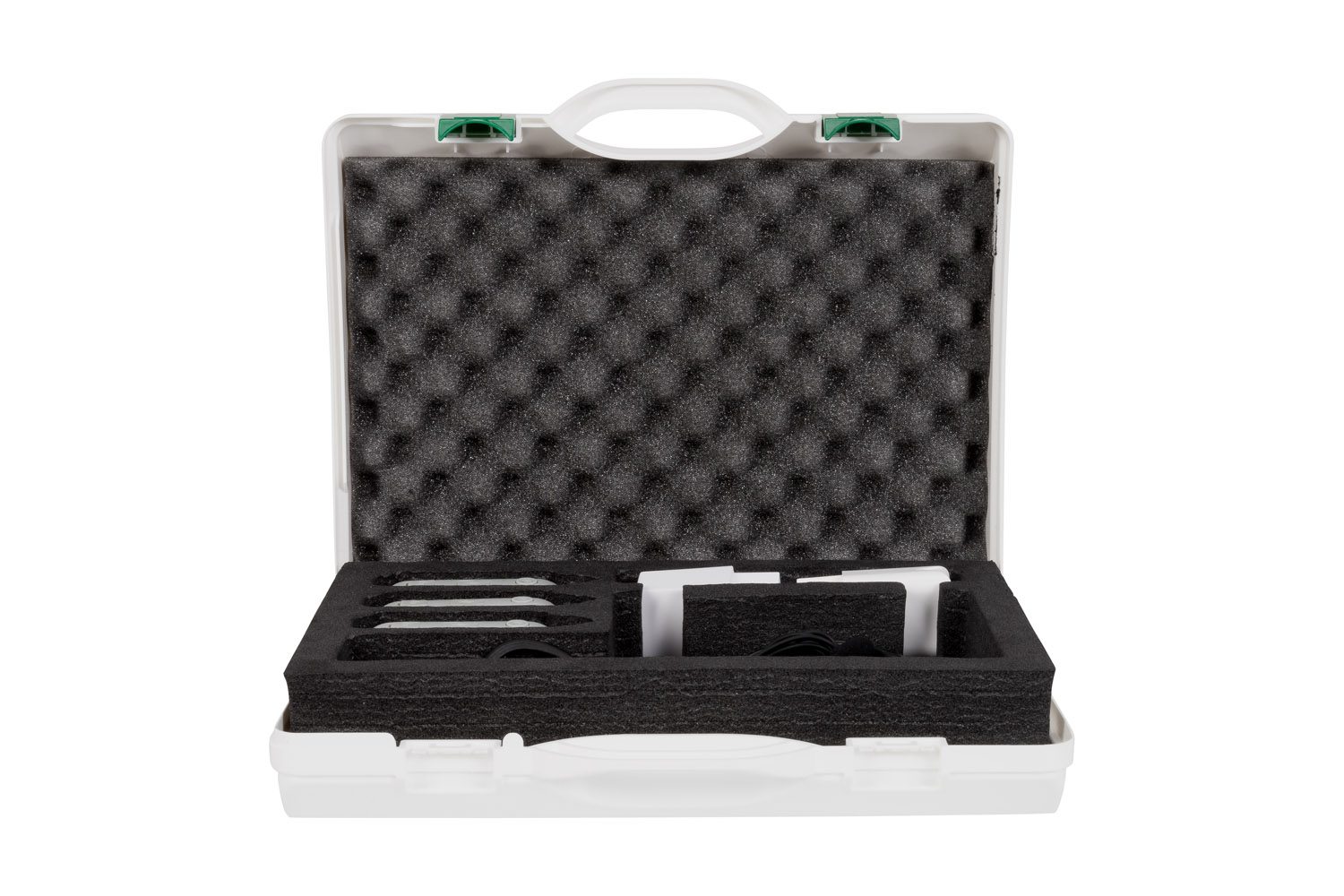 Communicate safe and hygienic remotely in logistics

In certain work situations, work environments or work processes it is important or even necessary to be able to communicate remotely. Due to the type of work, the setting or hygiene restrictions it isn't always possible to speak to each other face-to-face. This could also be the case because of hygiene protocols, during a virus outbreak, such as the Corona virus. The AXIWI communication system offers a solution in situations like this;  where communication is only allowed at an appropriate distance and in a discrete manner, conform social distancing (1,5 meter).
Wireless referee communication system
In sports having two or more referees during a match is an increasing trend, even if the games are non-professional. To make communication between referees more effective, we introduced the wireless and handsfree AXIWI® referee communication system. And the AXIWI ® headset system is very affordable: similar referee communication systems are 4 to 5 times more expensive.
In the meantime, referees in the following sports, like handball, basketball, soccer, field hockey, water polo, rugby, Ice hockey, floorball are happy to work with the AXIWI® headsets.

VIDEO: Referee communication

AXIWI® also the solution for observers and referee academies
The challenge of coaching referees (from the sideline on the sports field) without headsets limits you ineffective communication and coaching of the referee. An observer can coach and support the young soccer referees directly during the game with a communication system. Coaching with AXIWI® is not limited to halftime, before or after the game. This way, the referee observer can give tips directly about positioning and running lines, from the sideline. Because of this, the young and talented referee learns fast about how to position optimally. As a result; they will get more confidence and develop their skills more quickly.
PRESS Release: KAA Gent Referee Academy innovates with AXIWI®
The KAA Gent Referee Acadamy keeps fulfilling its role as an innovator and educator of young soccer referees. This time with the innovative AXIWI wireless communication systems (often called headsets) for young referees' coaching. Using the headsets, with the referees who are in training, the observer can coach the referees directly on the field. The wireless communication system helps young referees by providing the possibility to guide faster, more direct and better. In the end, after continuous coaching, the system will help them leading games with more confidence.
VIDEO: KAA Gent referee academy innovates with AXIWI
AXIWI® Many applications for guided tours and business tours


Partners who are working with AXIWI®
AXIWI® the affordable wireless handsfree and duplex communication system
The AXIWI communication system is a full-duplex (bi-directional) 2-way communication system. Six people can simultaneously communicate with each other, just as in a phone call. The AXIWI communication system is wireless and completely hands-free in use. The communication system features 4 channels and each channel can max. 250 people use the system.
The AXIWI communication system is used for communication during tours, conferences, meetings, sports, translating simultaneously, and calamities. The AXIWI system is also very popular in the majority of sports for sports communication. The communication sets can be adjusted to every needed sports level and are used by referees, coaches, and other involved sports officials.
The AXIWI communication system is used by the (top) referees from both the Royal Dutch Korfball Federation (KNKV) as the Dutch Handball Federation (NHV).  In the mean time the communication system is succesfully used in Soccer, Fieldhockey, Rugby, Handball, Korfball, Hockey, Football, Cricket,Segway Polo, Pony and Horse riding,  The communication system is suitable for both indoor sports as the outdoor sports; because it is dust- and splashproof.

AXIWI has also become an expert in supplying sport headsets and sport earphones for sports. Our sports headsets are used by the best referees, coaches and officials in the majority of sports. Think of sports like soccer, fieldhockey, rugby, handball, korfball and many other sports. 
By the many usage applications of the AXIWI communication system we serve various customers from a wide variety of sectors and industries. Tourguides using the communication system during guided tours. This includes guided city tours or guided tours in museums or other cultural institutions. Companies and other organisations using the AXIWI communication system for a business tour in their factory or to show the office. It is increasingly used during tours at trade fairs for leading guests fast and welcoming to the major hotspots.
Are you looking for a reliable and affordable communication system? Choose for the AXIWI communication system. The communication system of AXIWI carries optimal to the hospitality, security and optimal experience for your guests during your event.