References AXIWI
The AXIWI communication system is a wireless full duplex and handsfree communication system. Six people can simultaneously communicate with each other by the open line connection, just like a telephone conversation. The communication system is used for communication during tours, conferences, meetings, sports, translating simultaneously and calamities.

On this webpage you will find some relevant references.
Good to know:
Referees judges the
AXIWI with an 8,1.
96% of the referees
recommends AXIWI.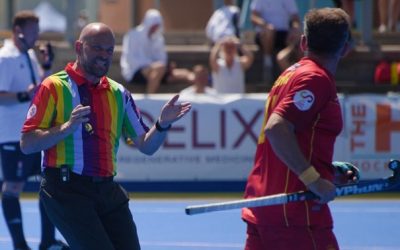 From the 30th of June until the 9th of July, 51 Masters (veterans) teams in 4 age groups (35+,40+,45+, 50+ M/L) played their European Cup competition. More than 175 matches on five pitches and 38 umpires attended this venue. Axitour Communication Solutions supported...