AXIWI Referee Academy
With the AXIWI Referee Academy we let referees get acquainted with working with a wireless communication system in order to use it optimally and effectively in collaboration with colleagues. The acquired knowledge and experience, during the AXIWI Referee Academy, they take to the sports club and their competitions; with which not only the referee but also the sports club benefits and improves. And that is our goal with the AXIWI Referee Academy: allowing referees to test and work with our communication systems so they become best performing referees and umpires.
For each referee event we will check how AXIWI can make a valuable contribution. Requests can be send to info@axitour.eu or info@axiwi.com.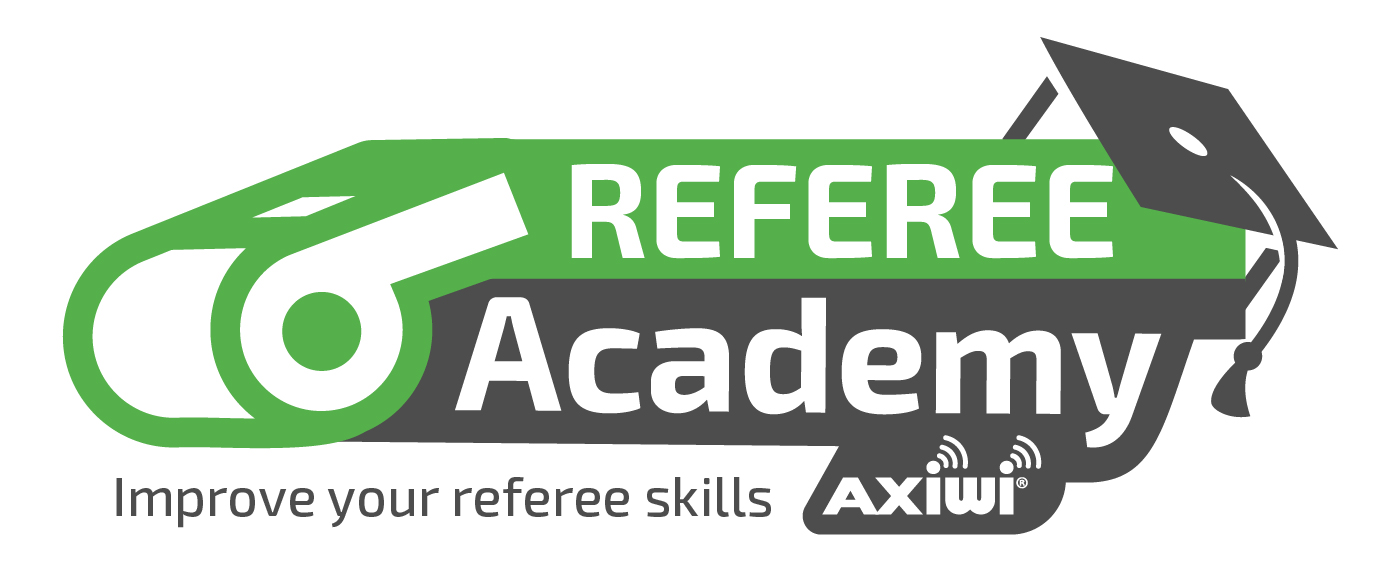 AXIWI Referee Academy
PRESS Release: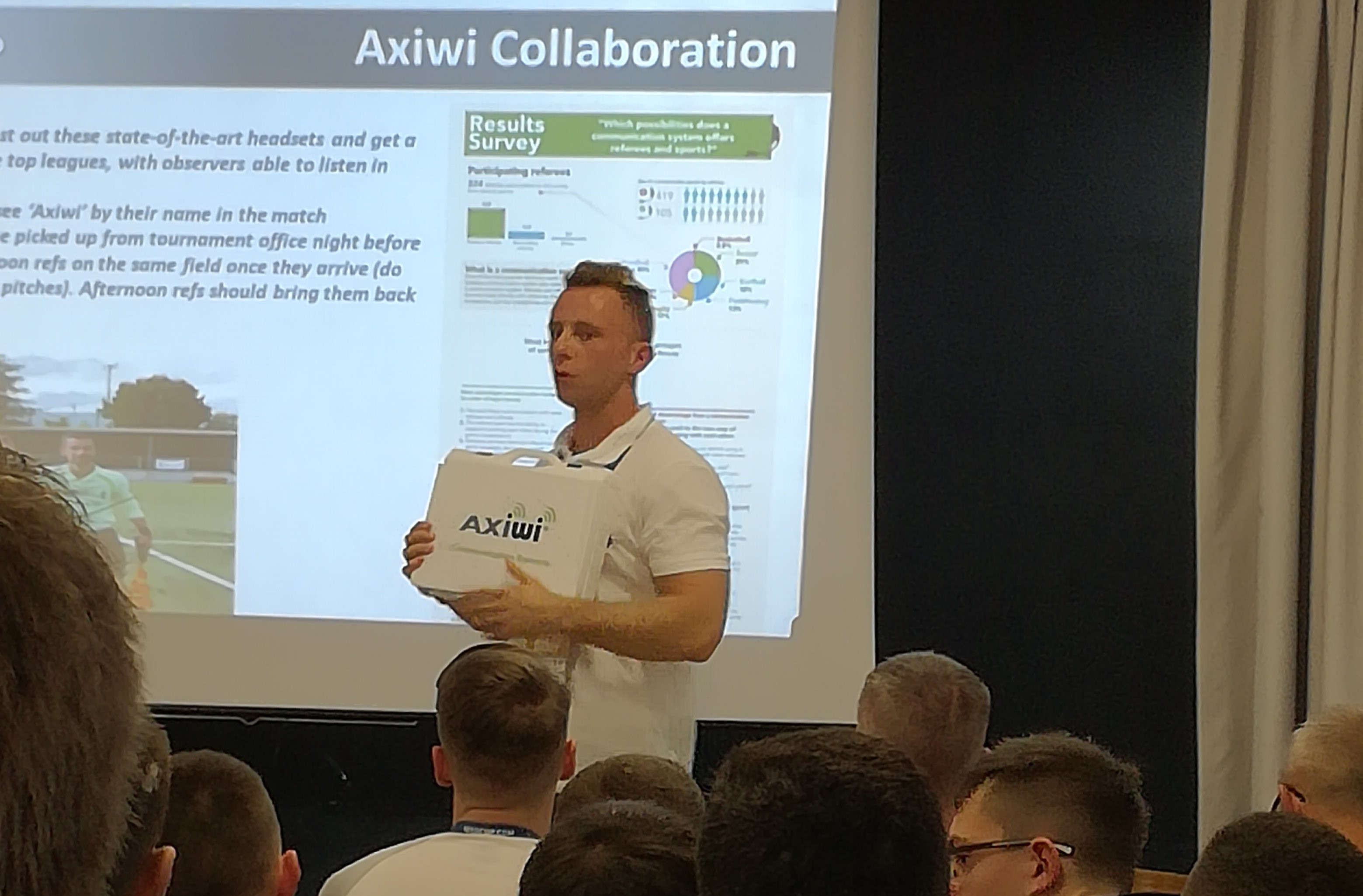 IberCup Cascais (Portugal) – 15 – 19 April 2019
During the IberCup Cascais the referees and observers worked with our brand new AXIWI AT-350!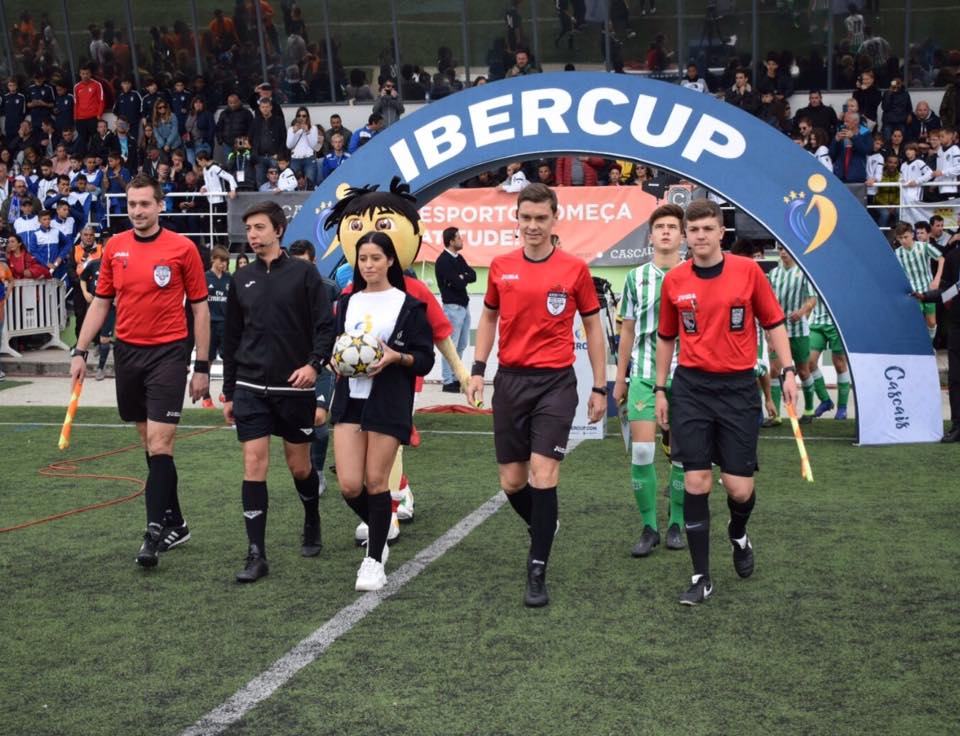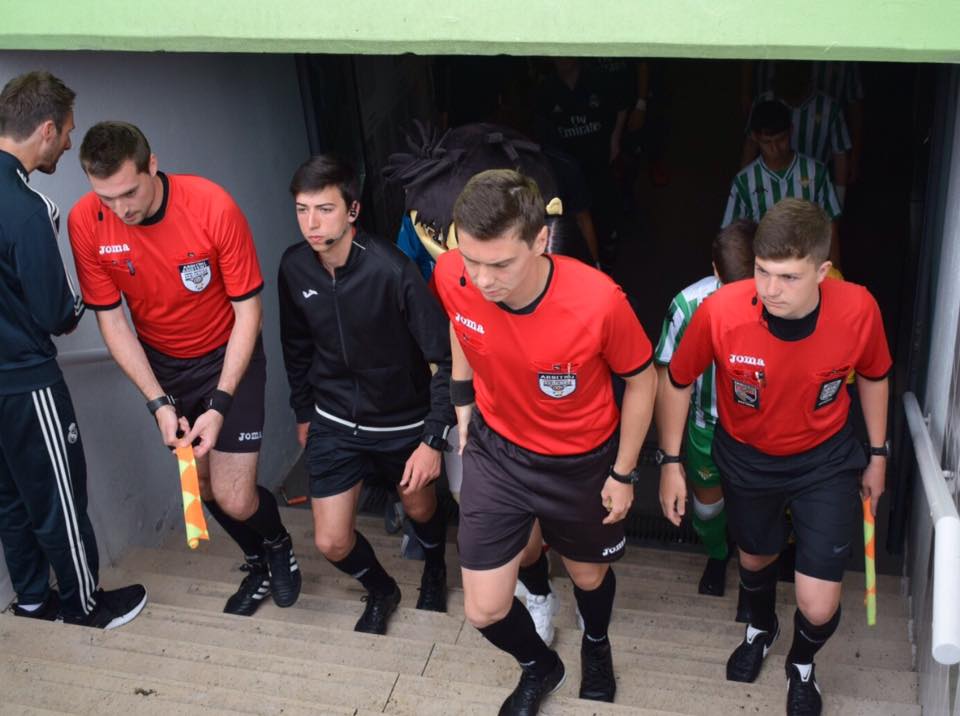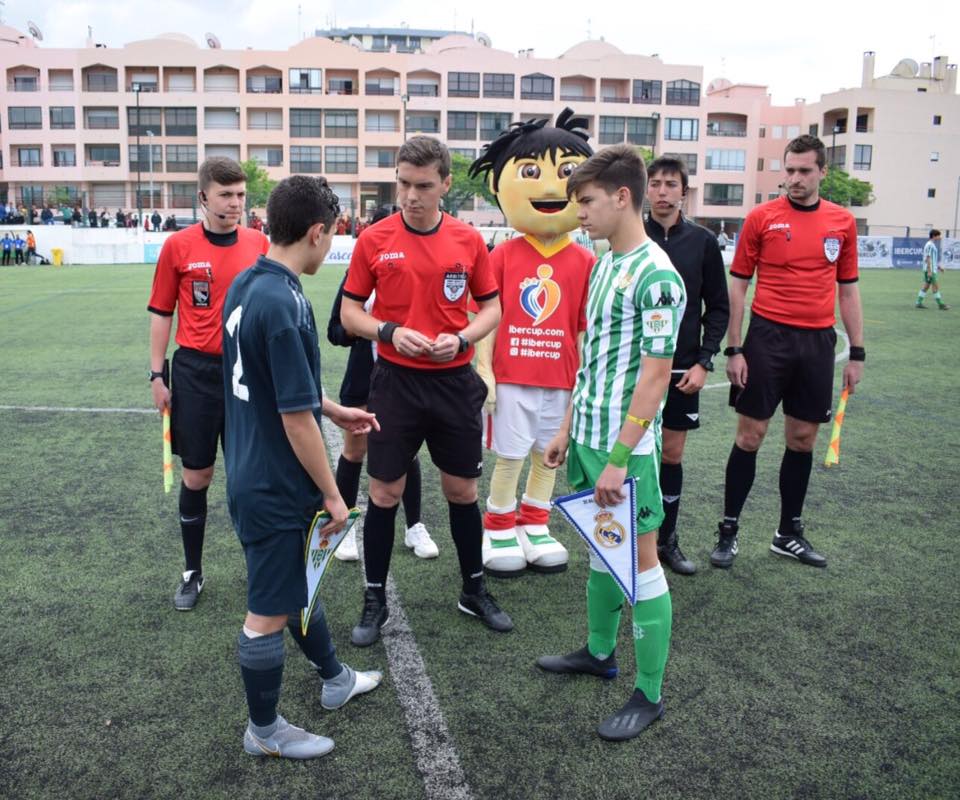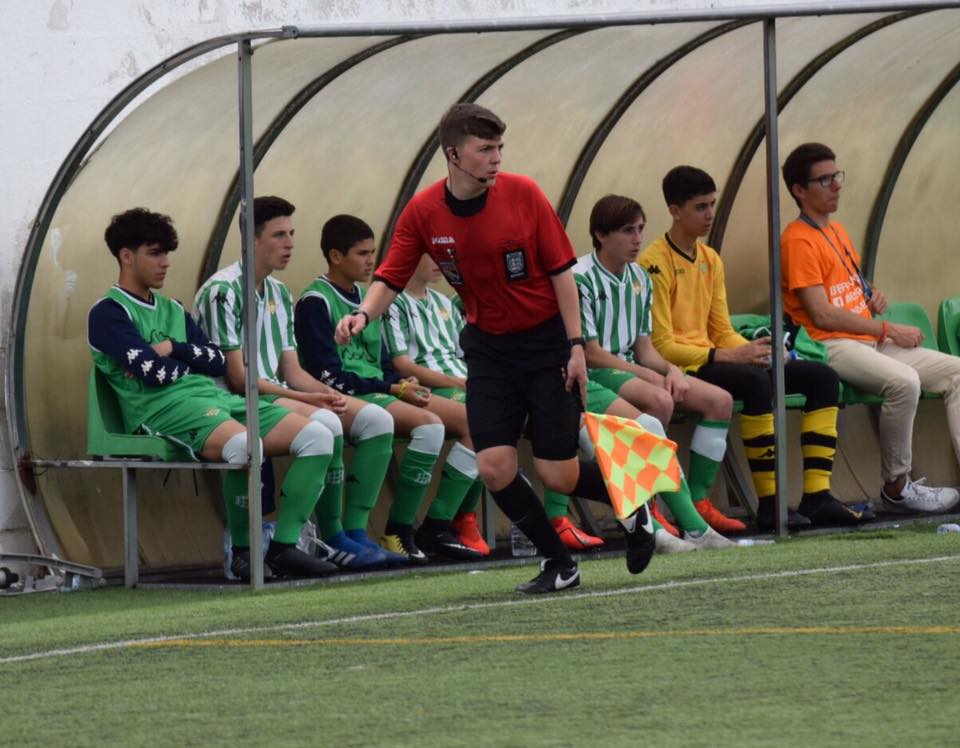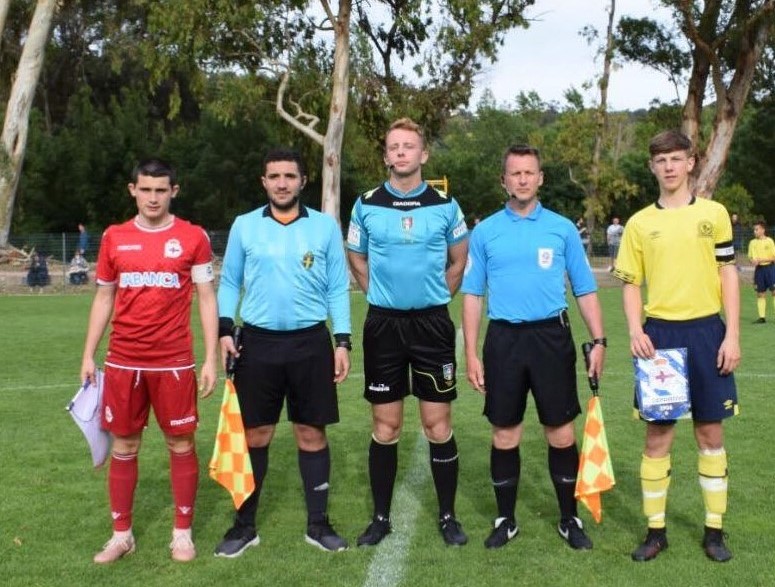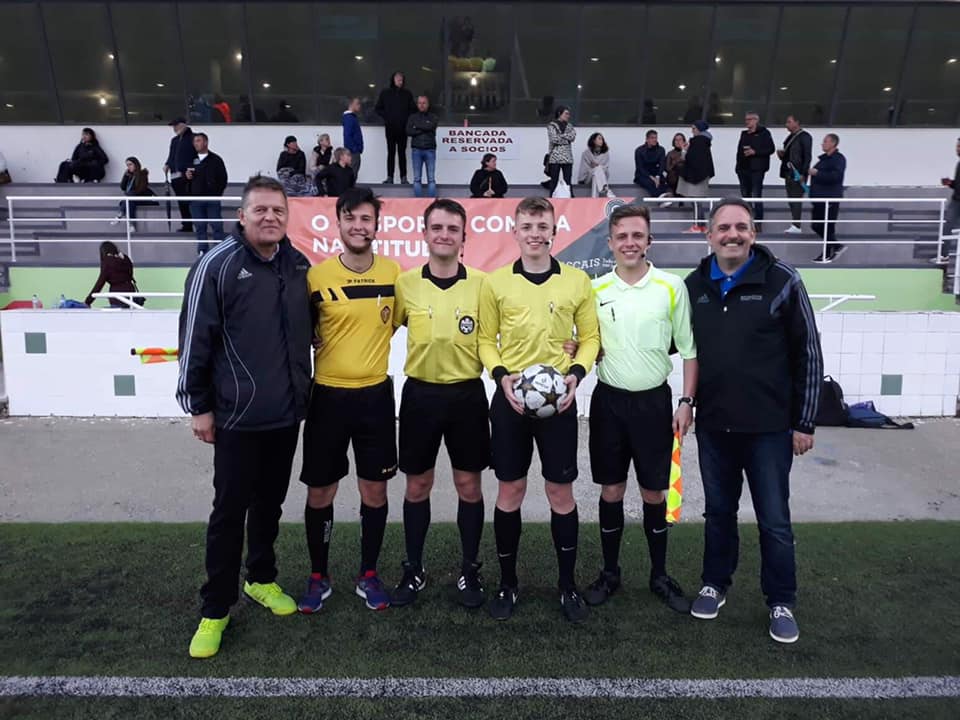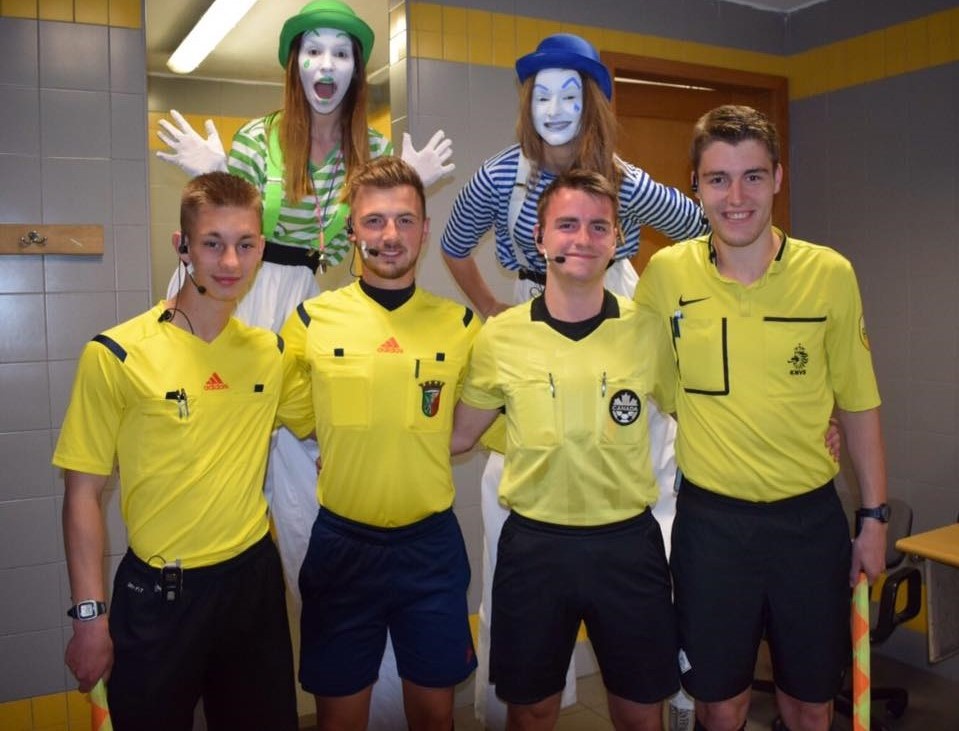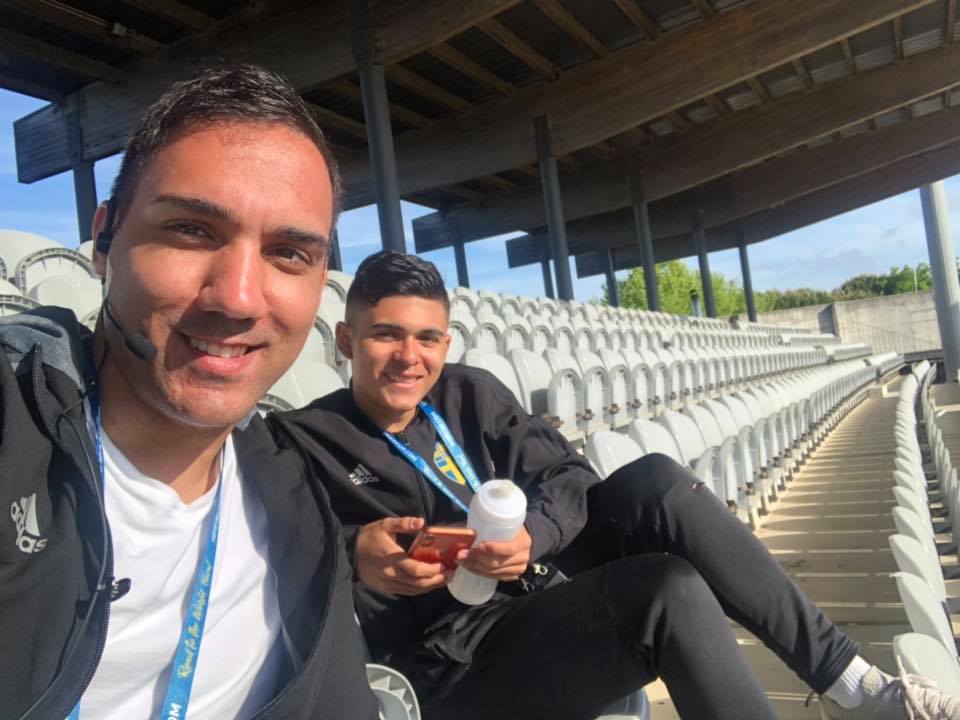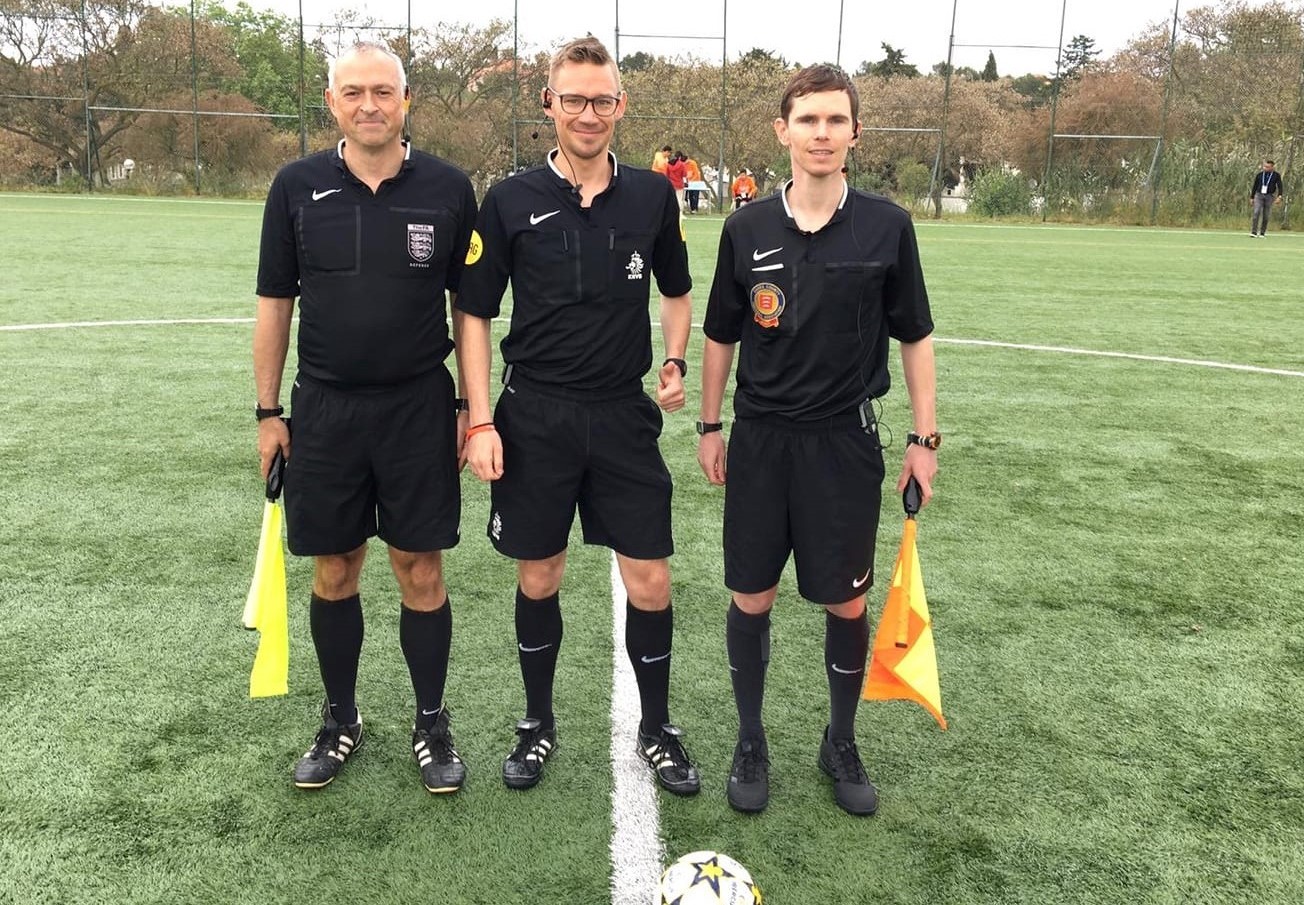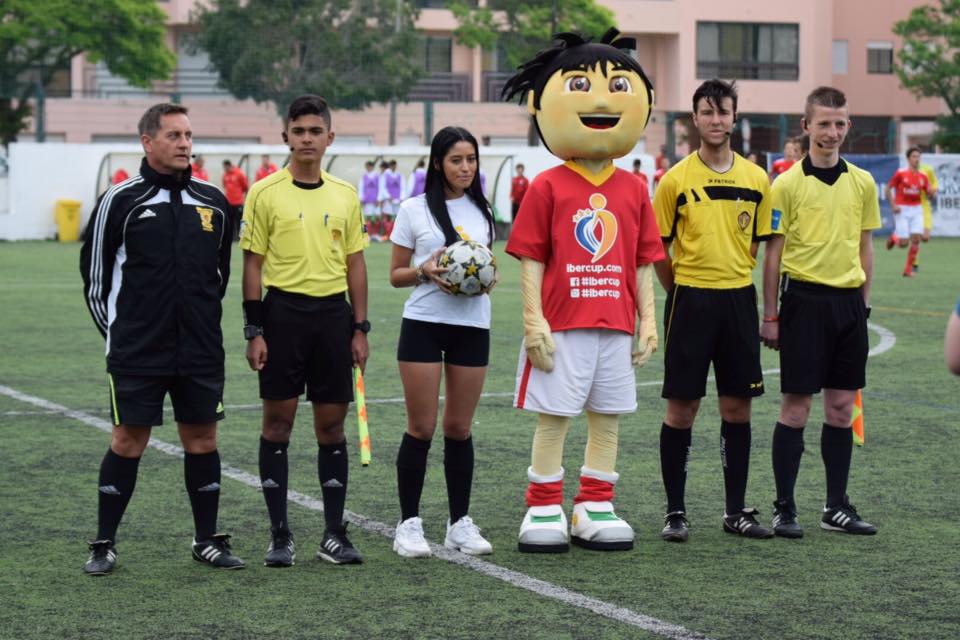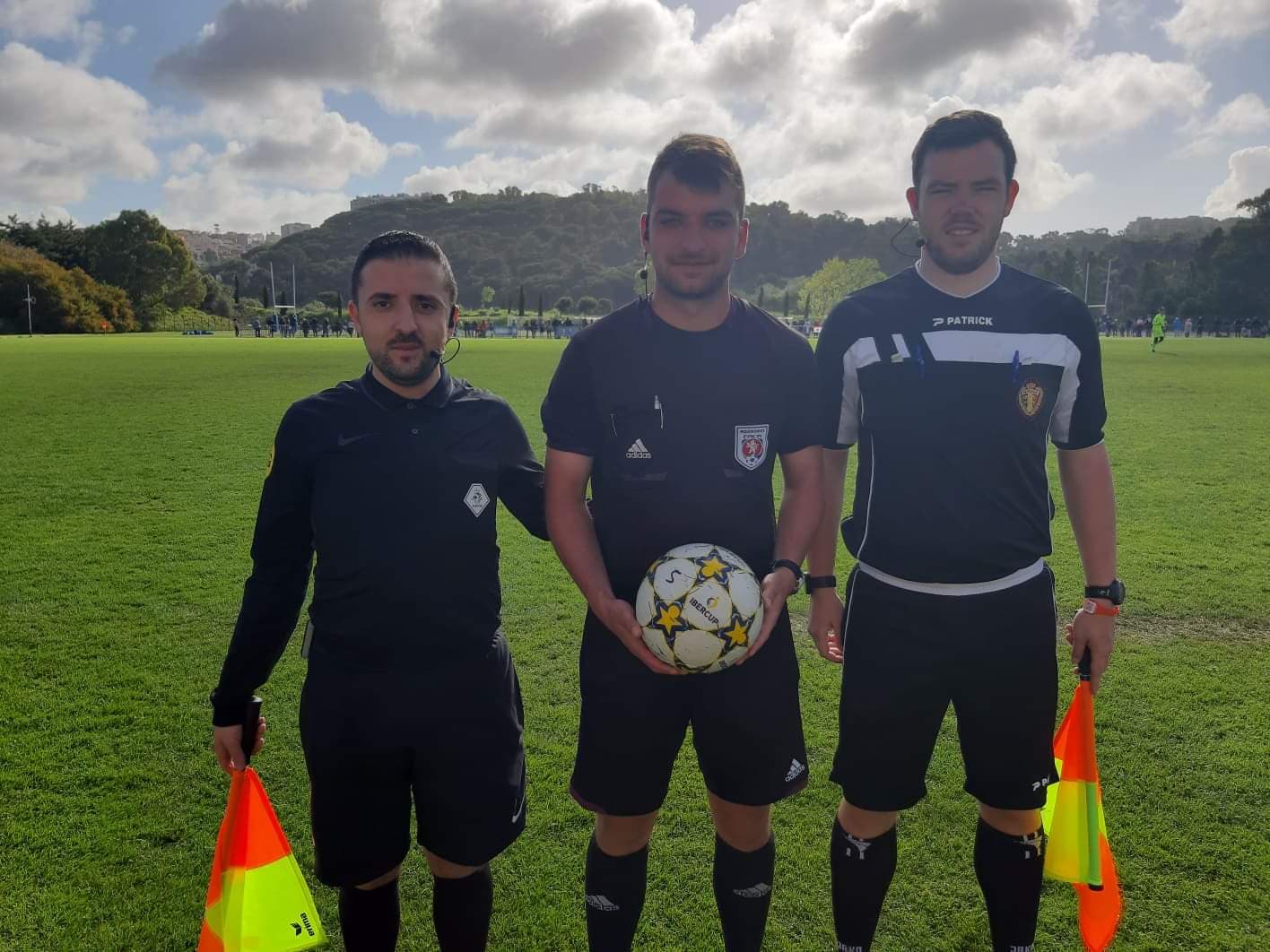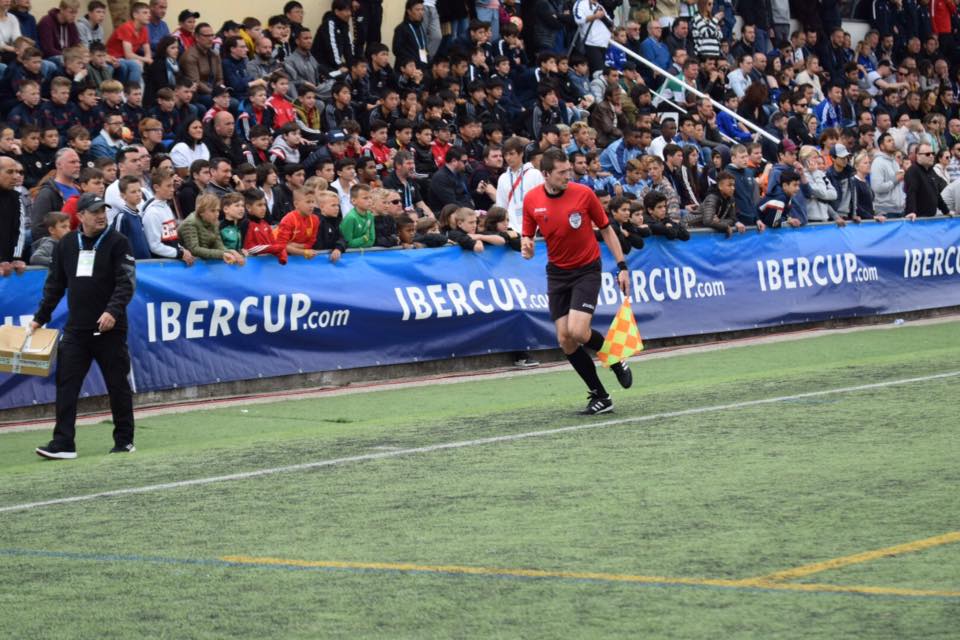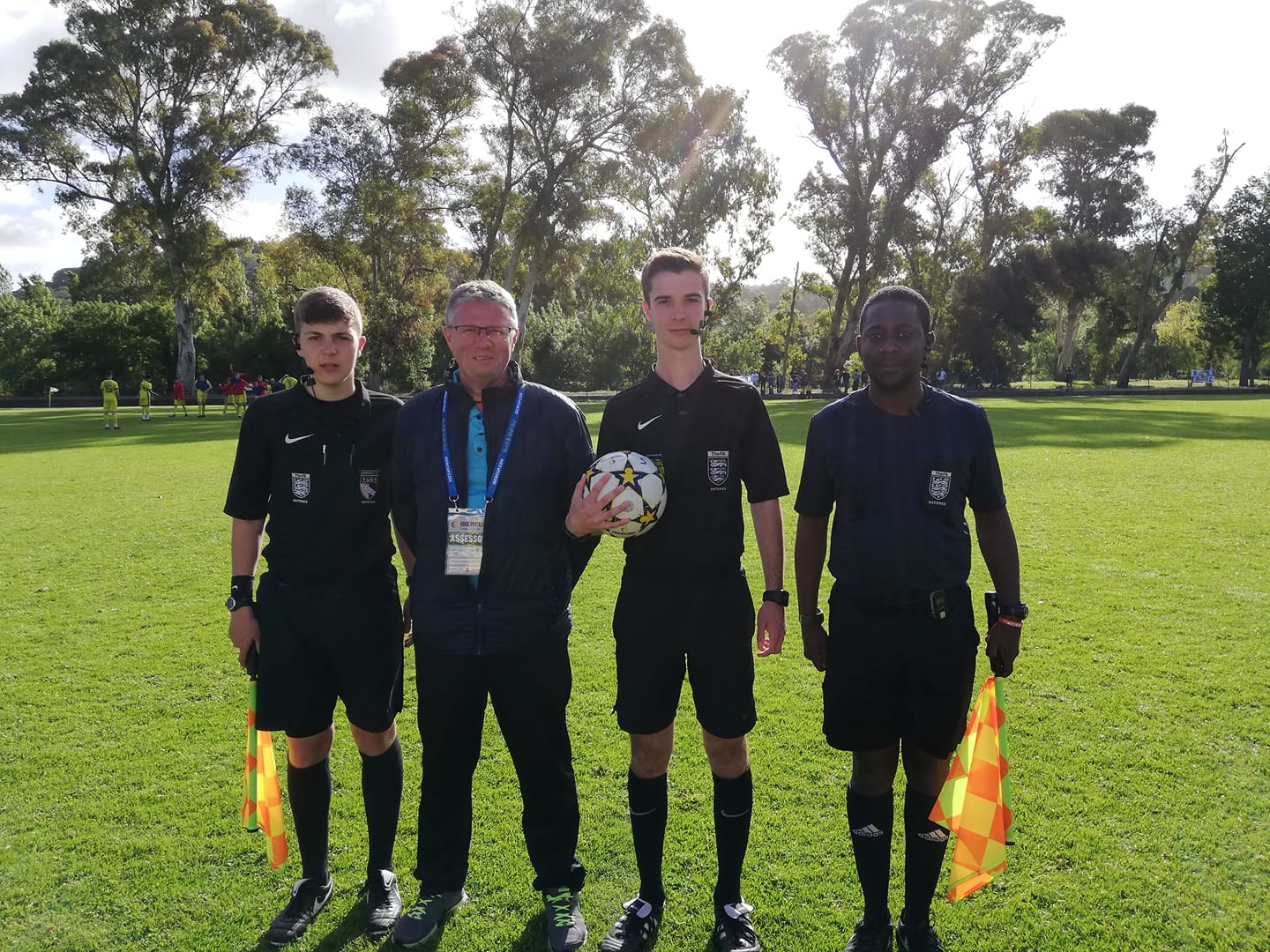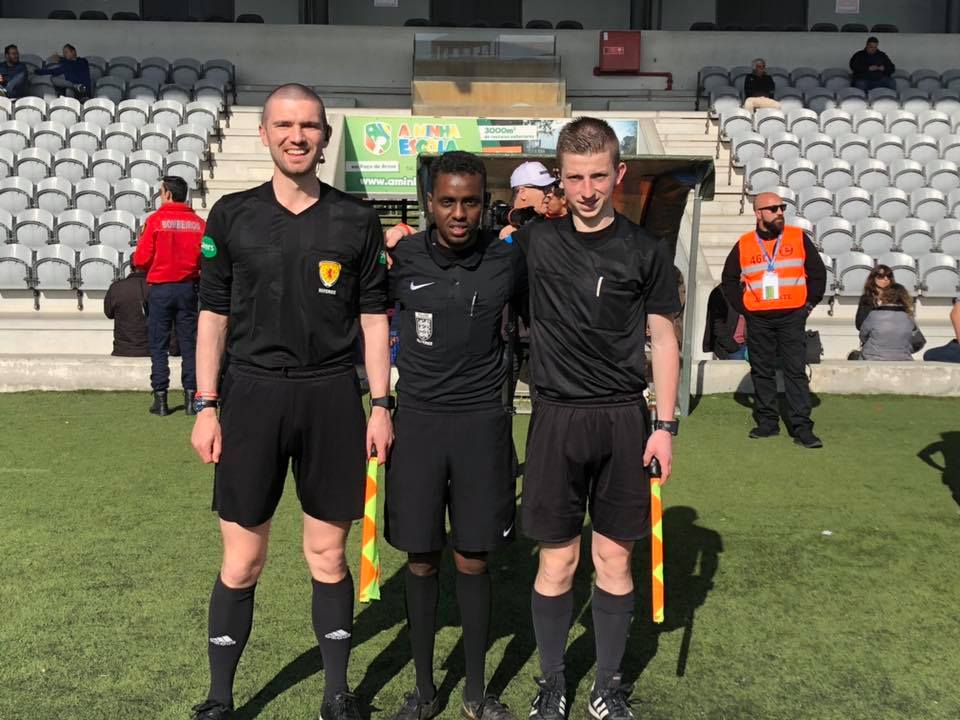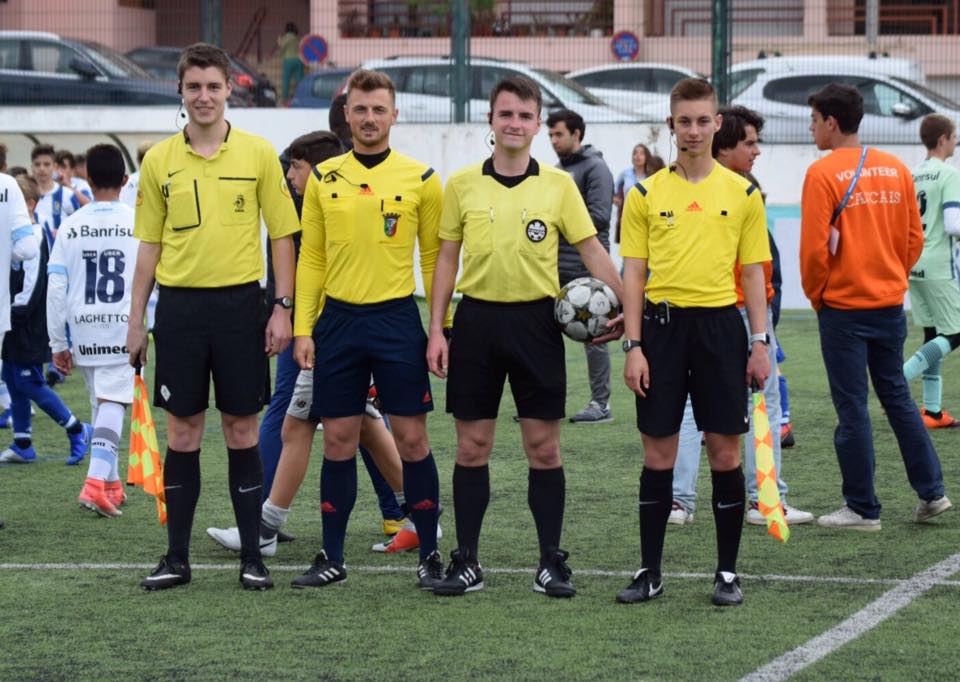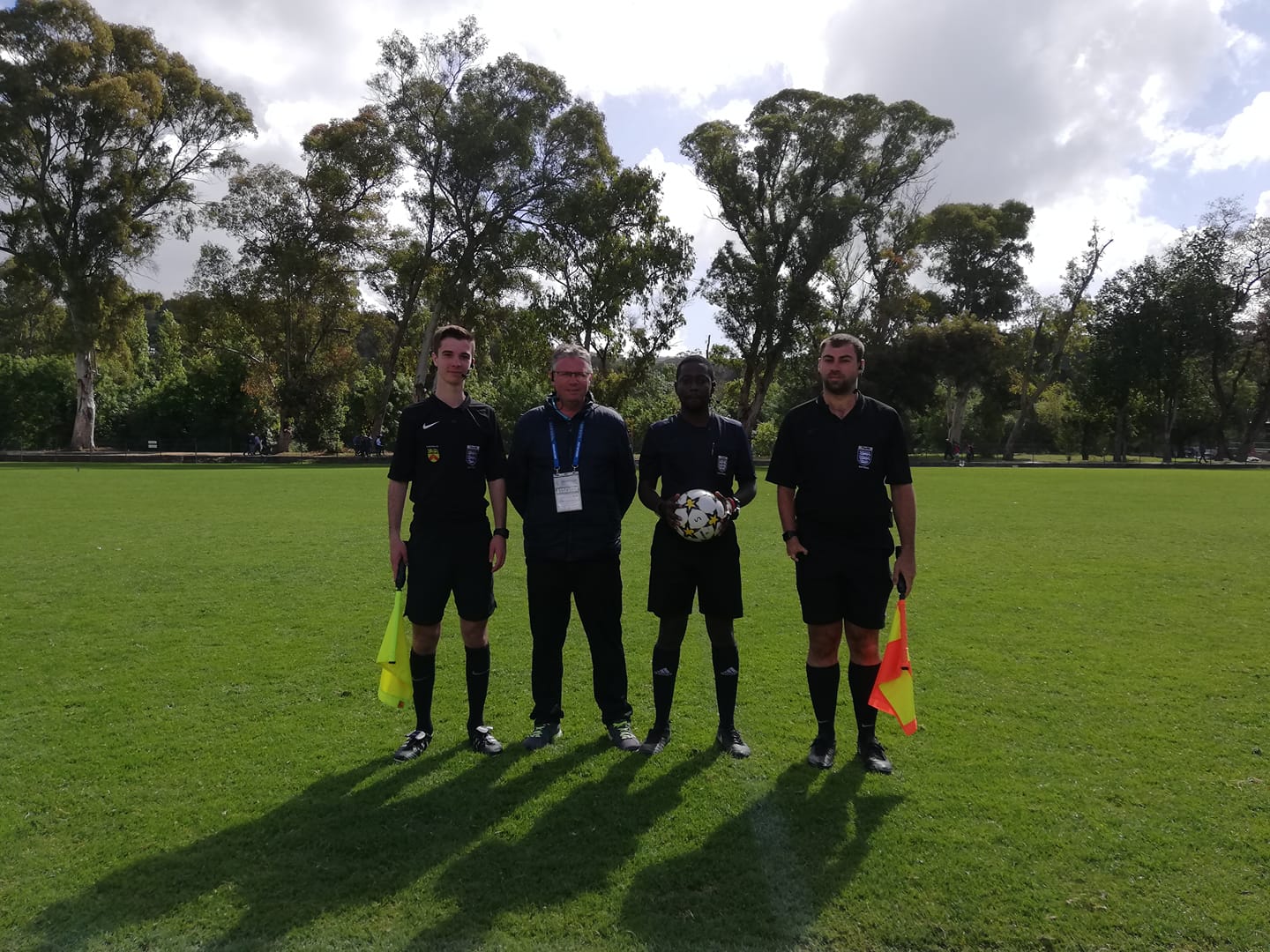 IberCup Estoril (Portugal) – 1 – 6 July 2019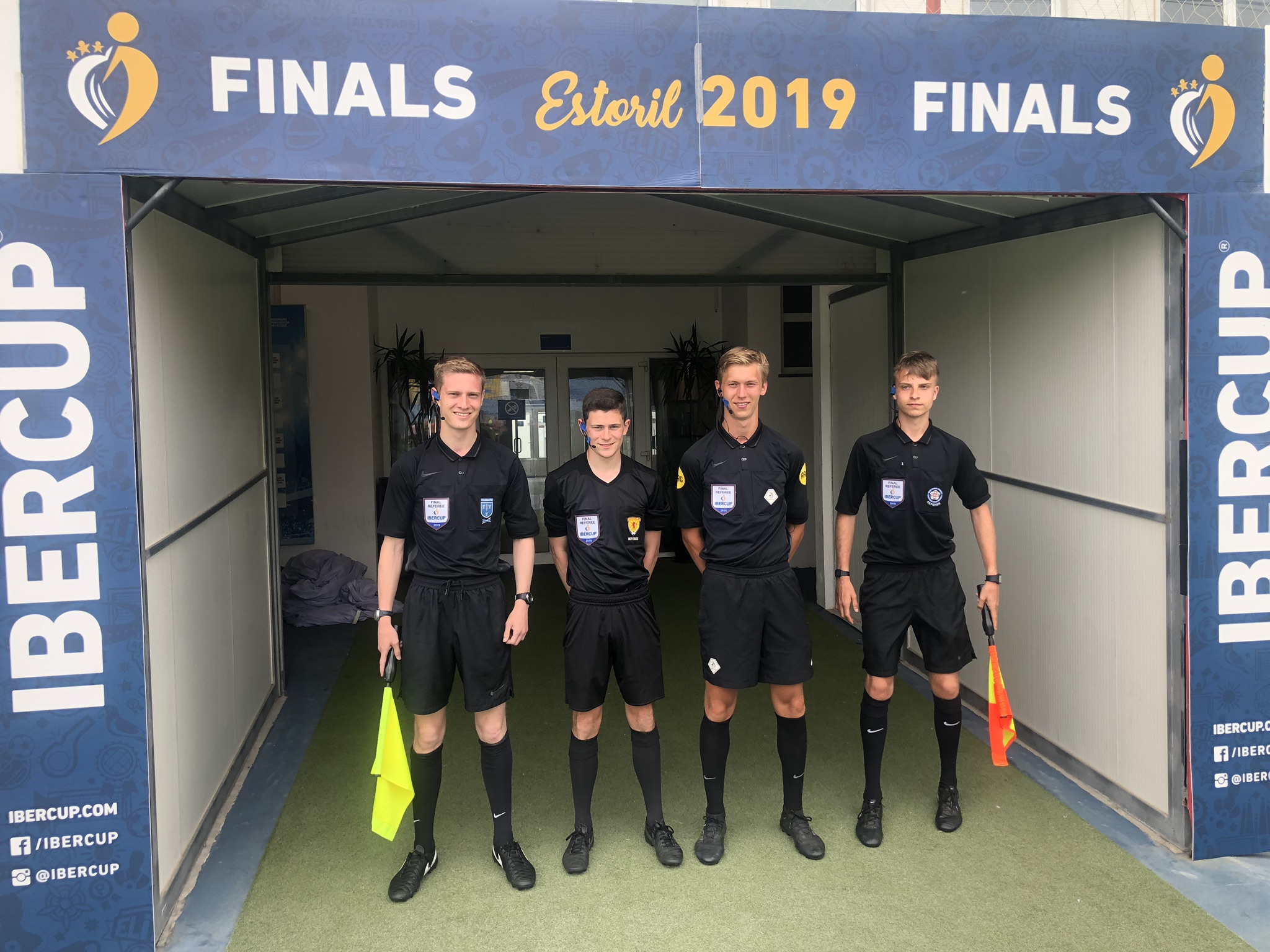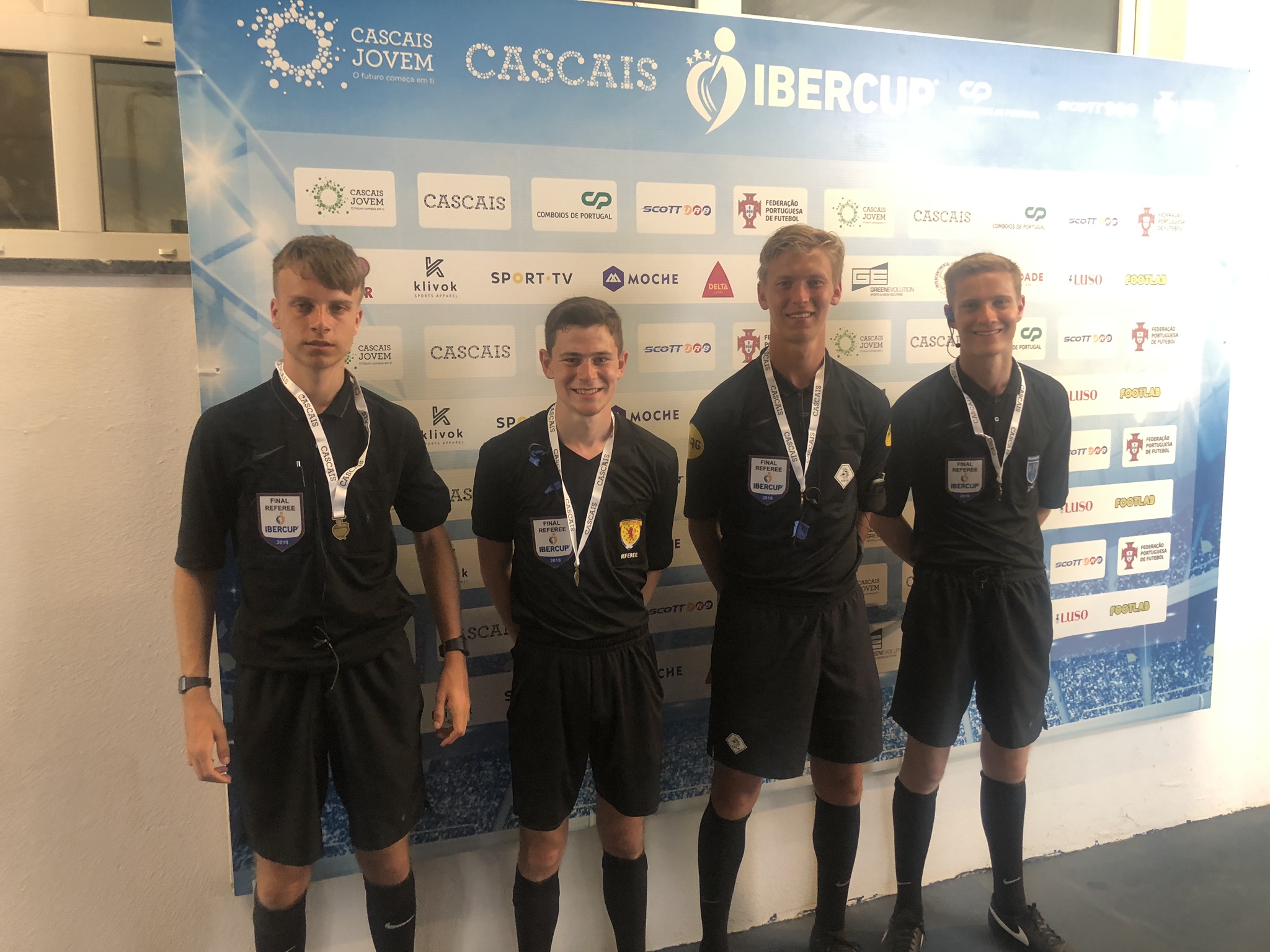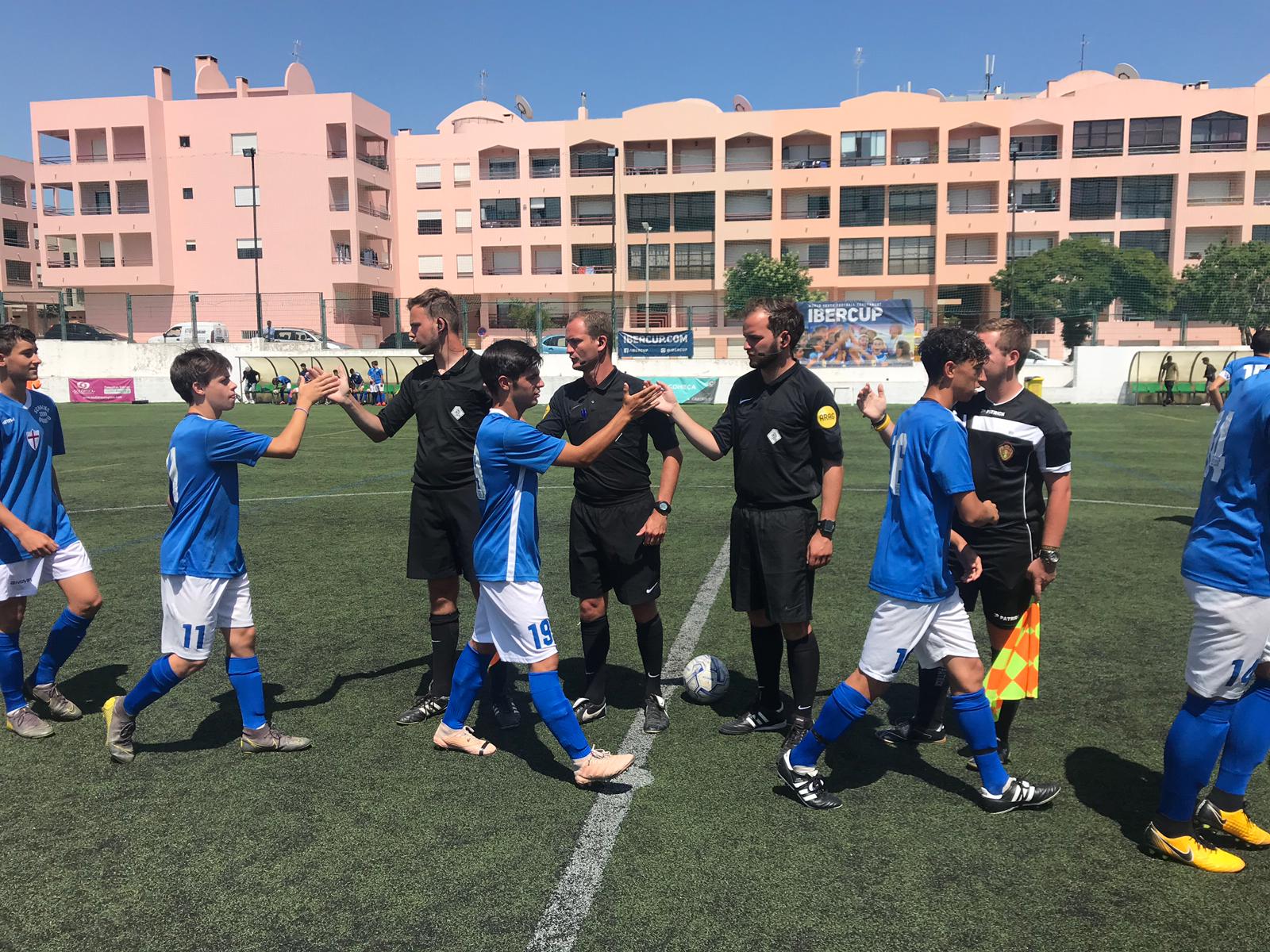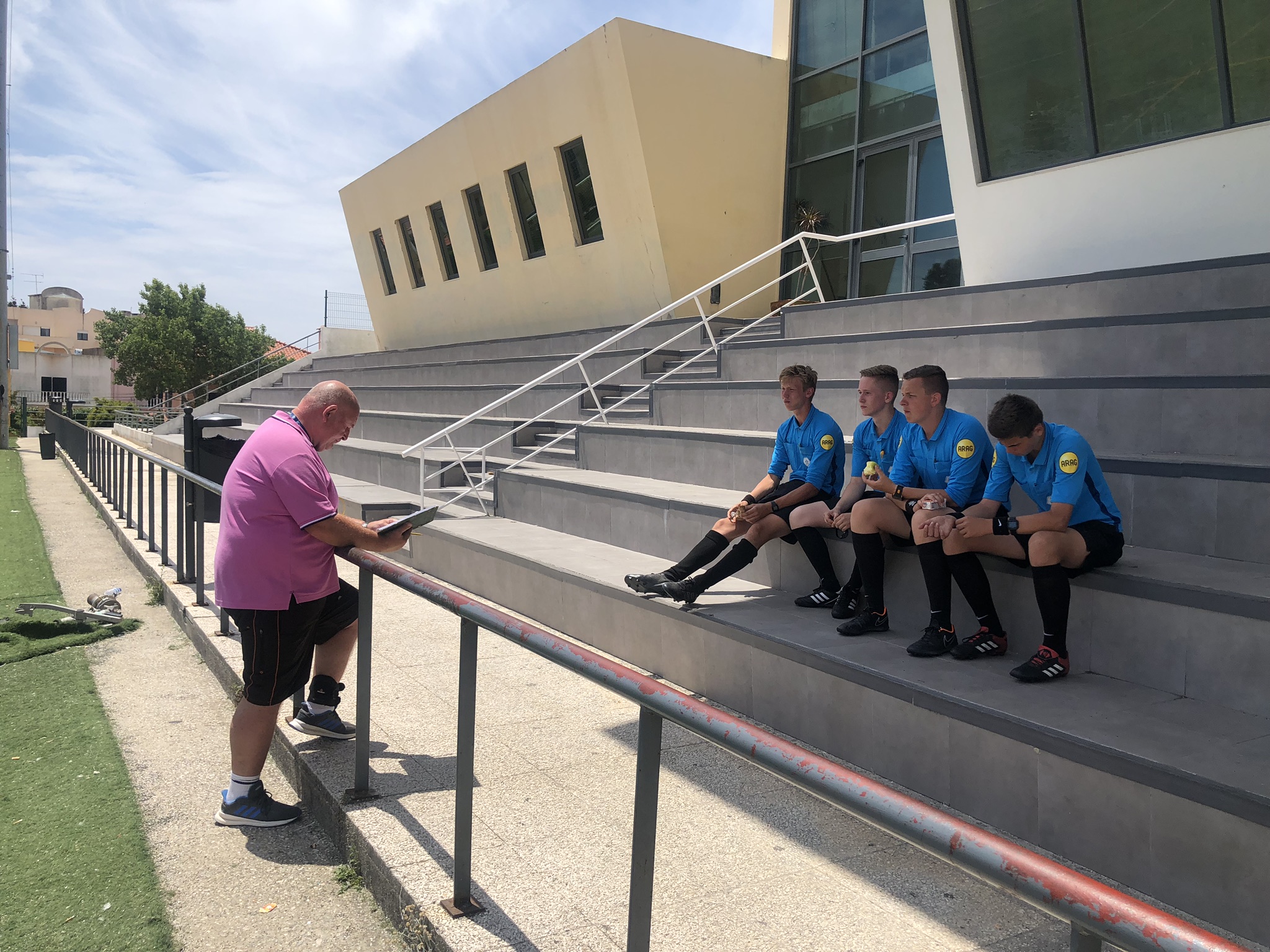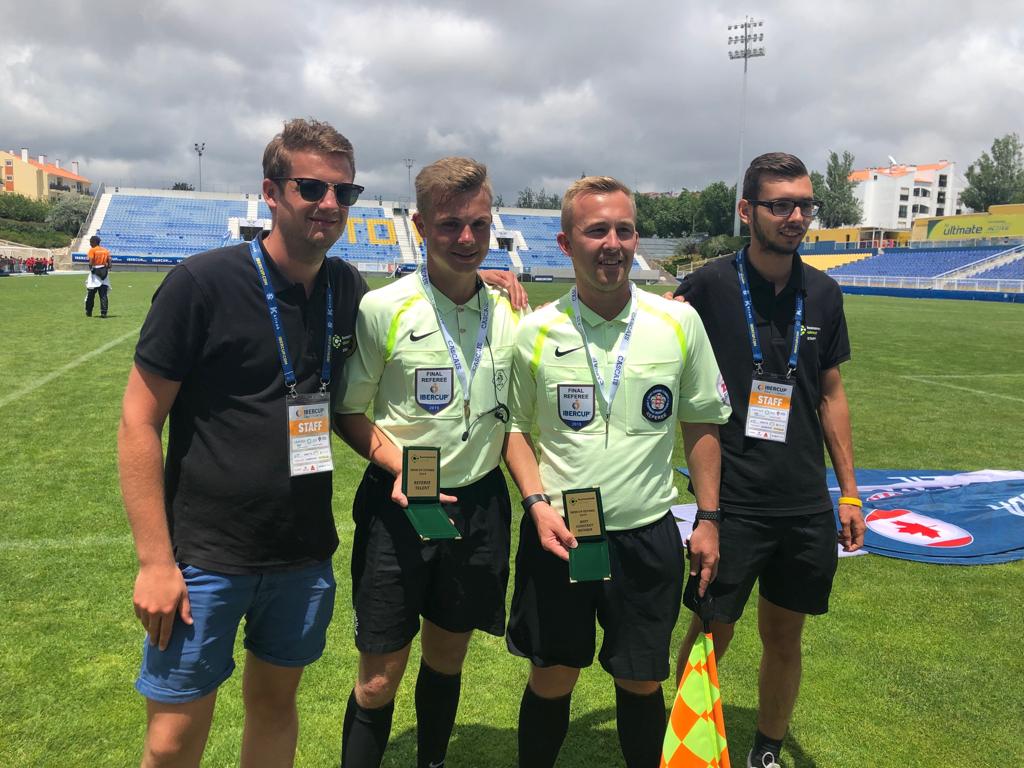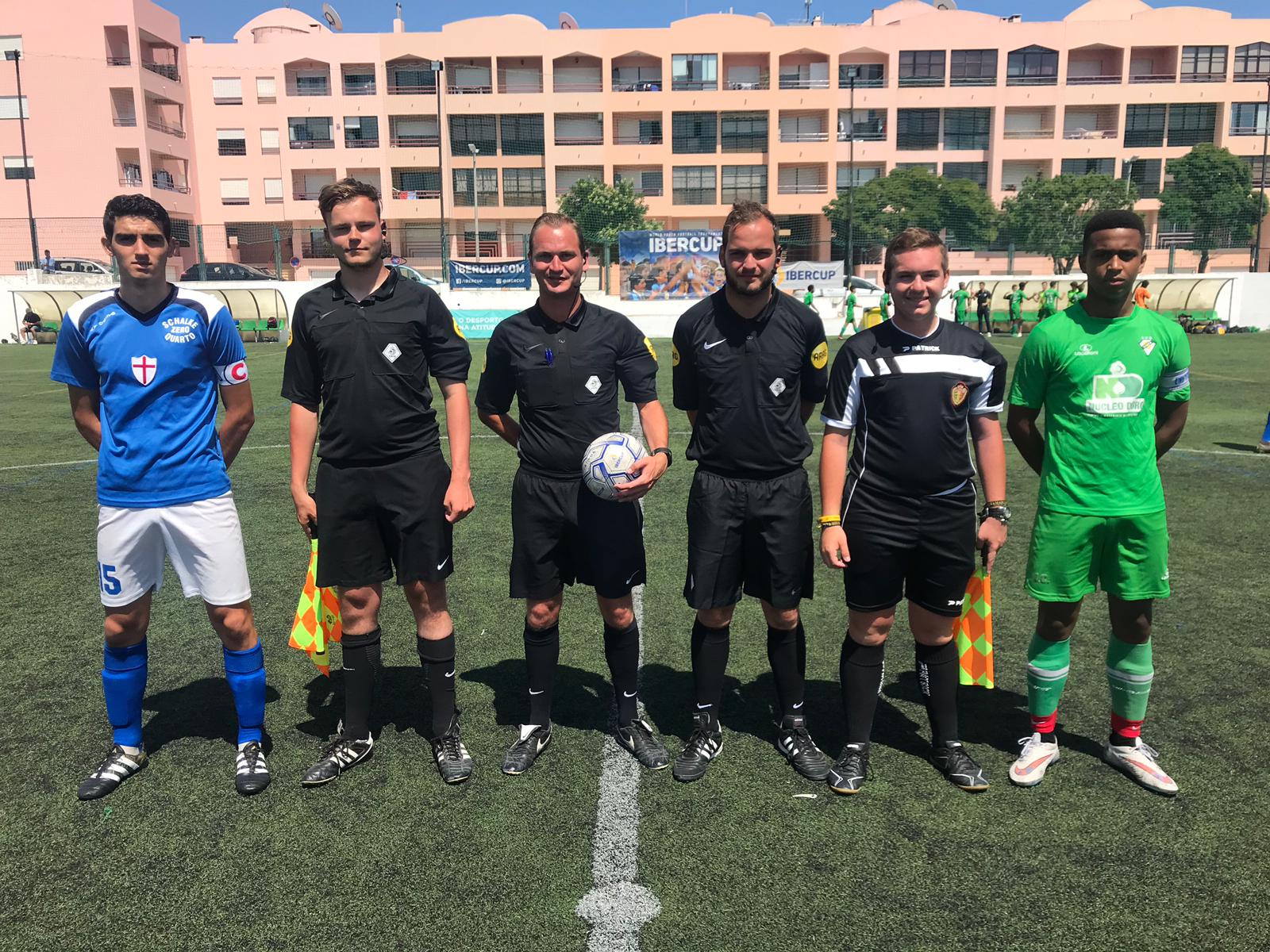 Paris World Games – 7 – 13 July 2019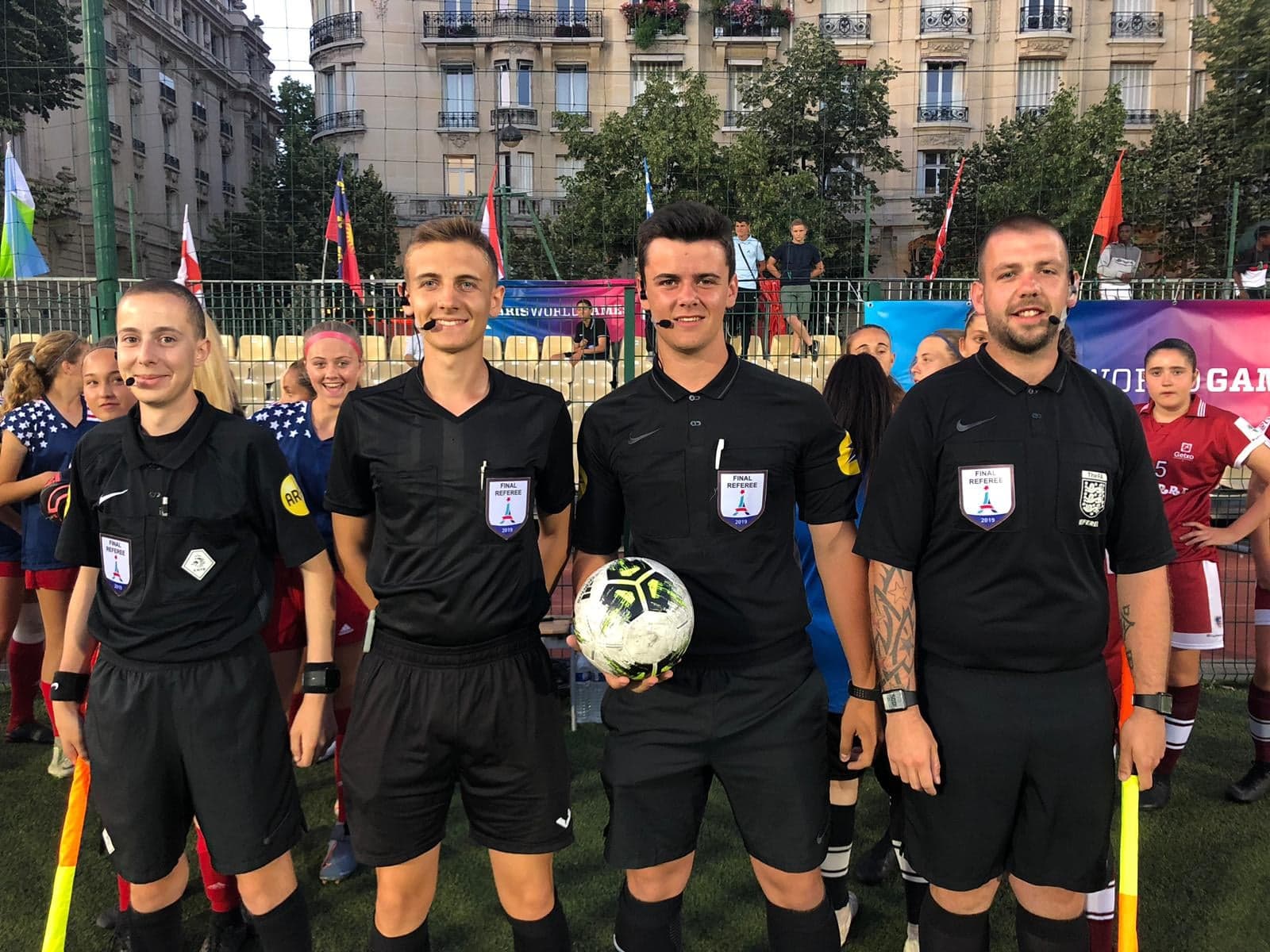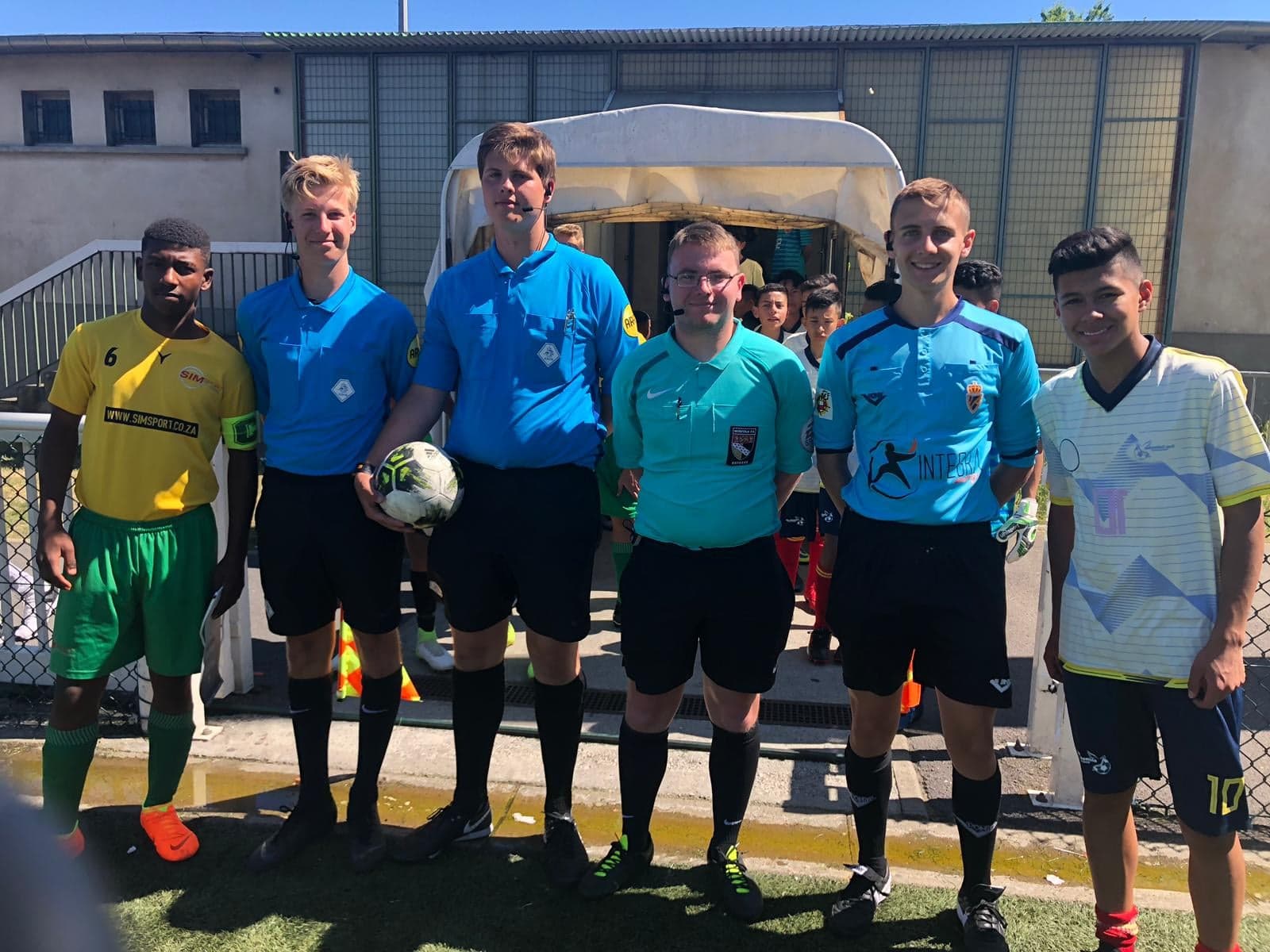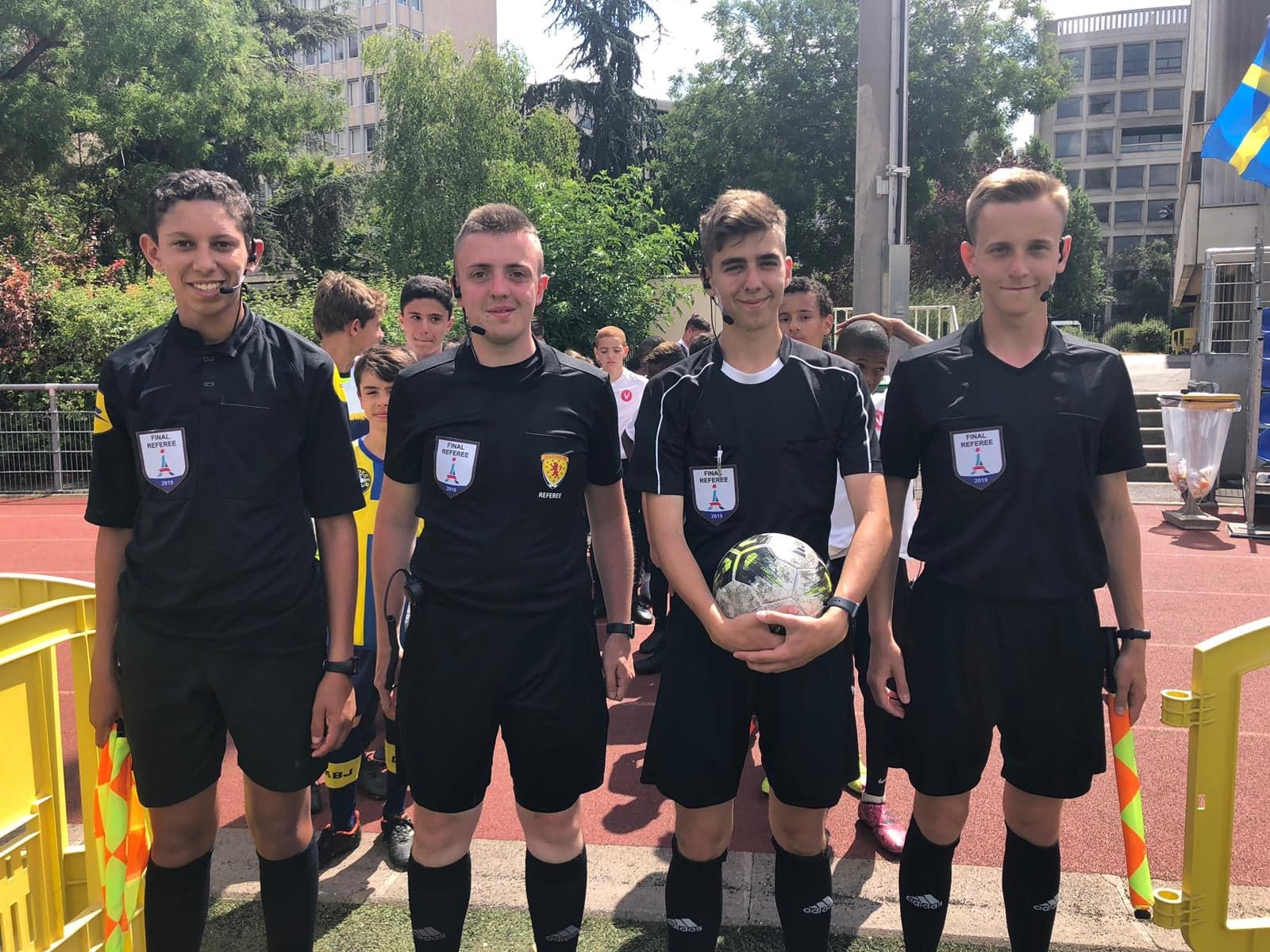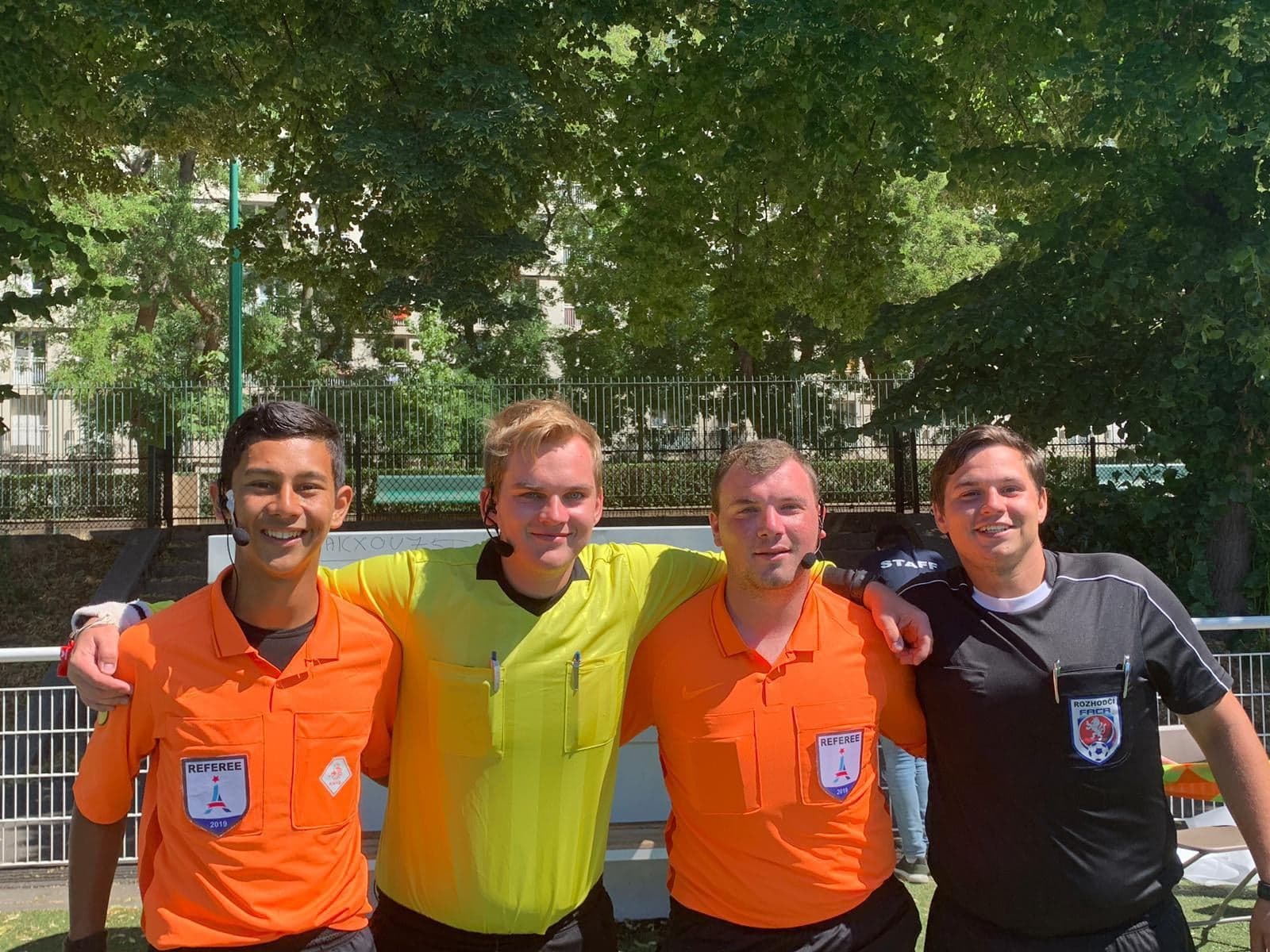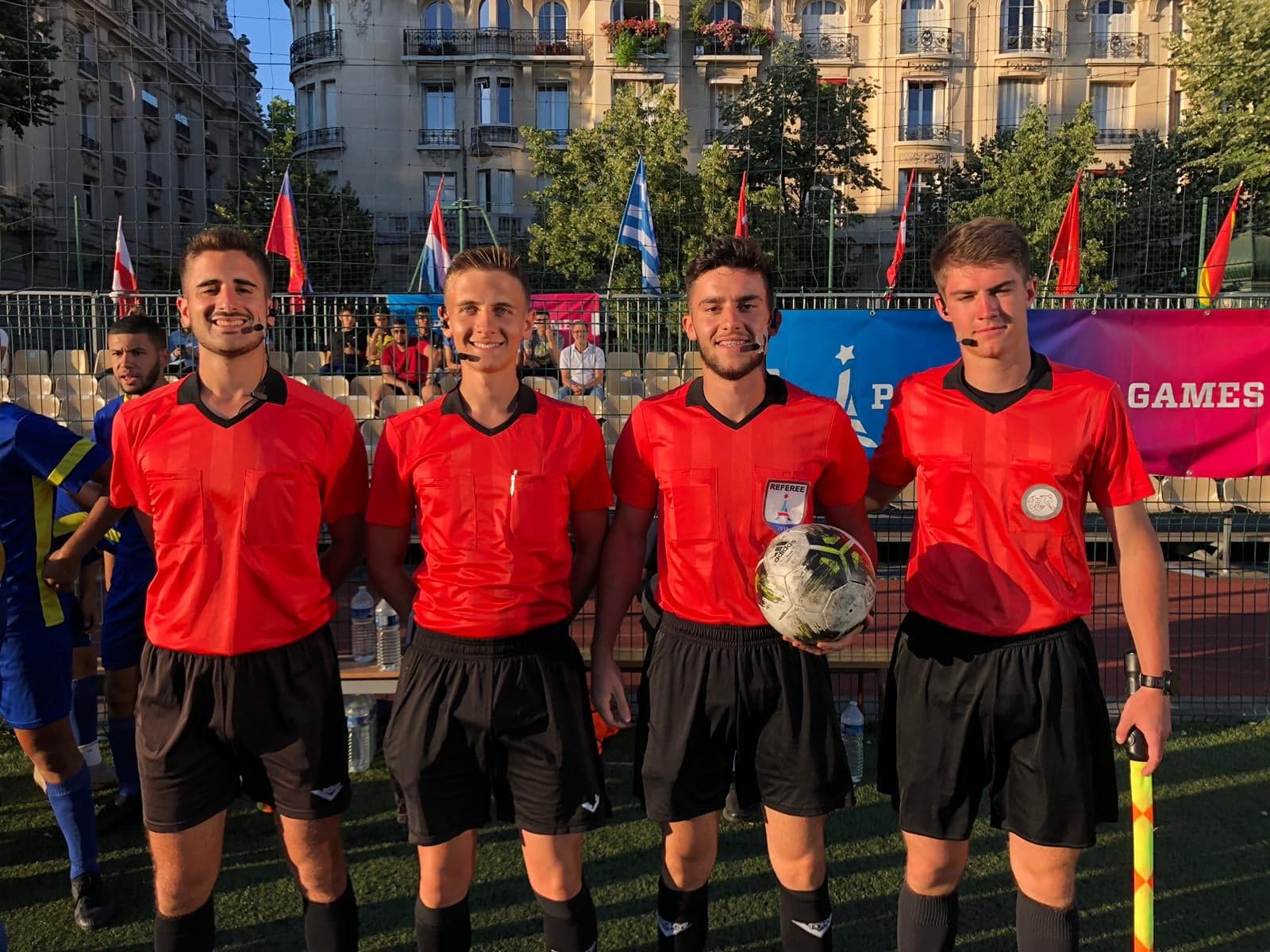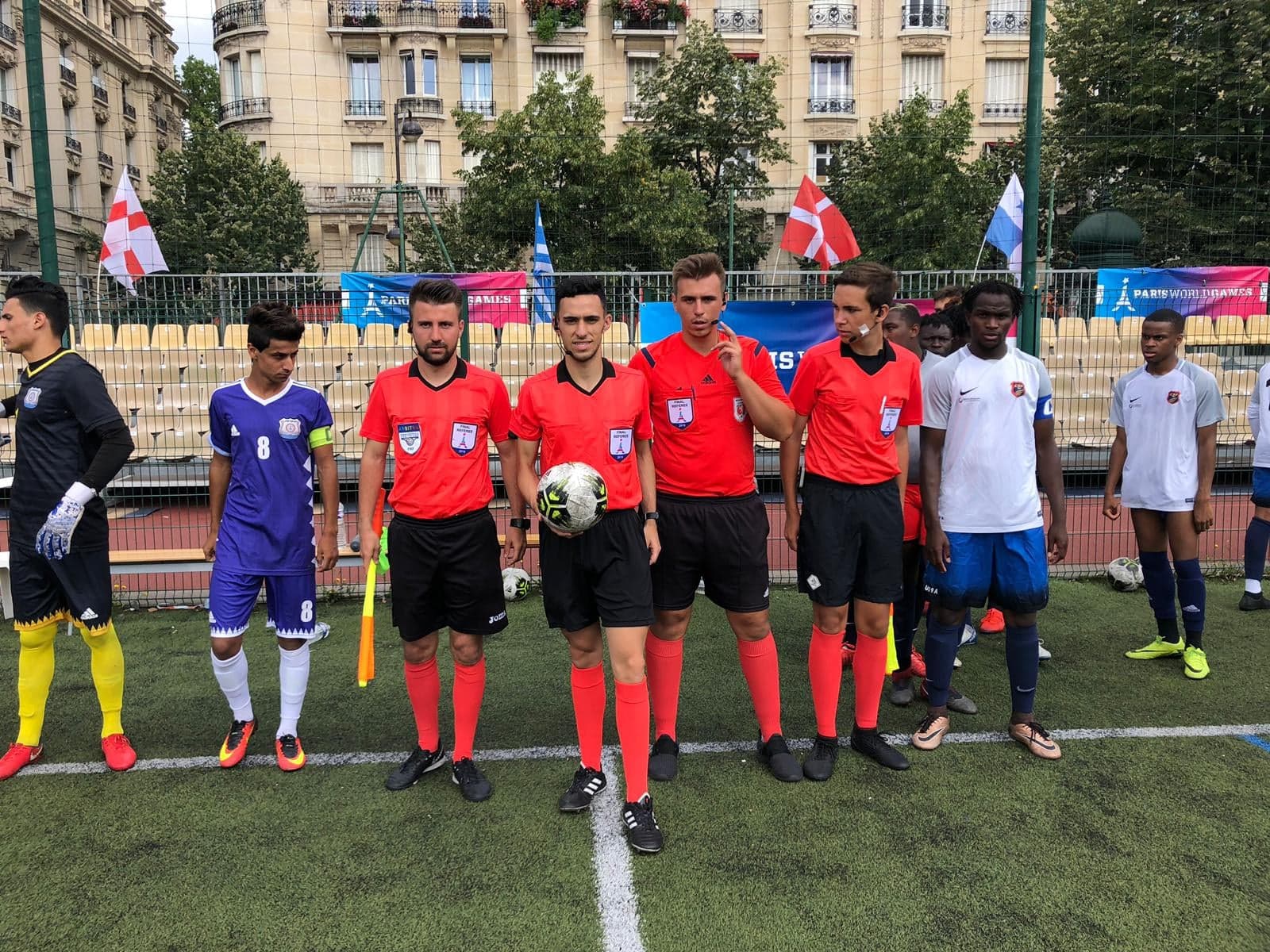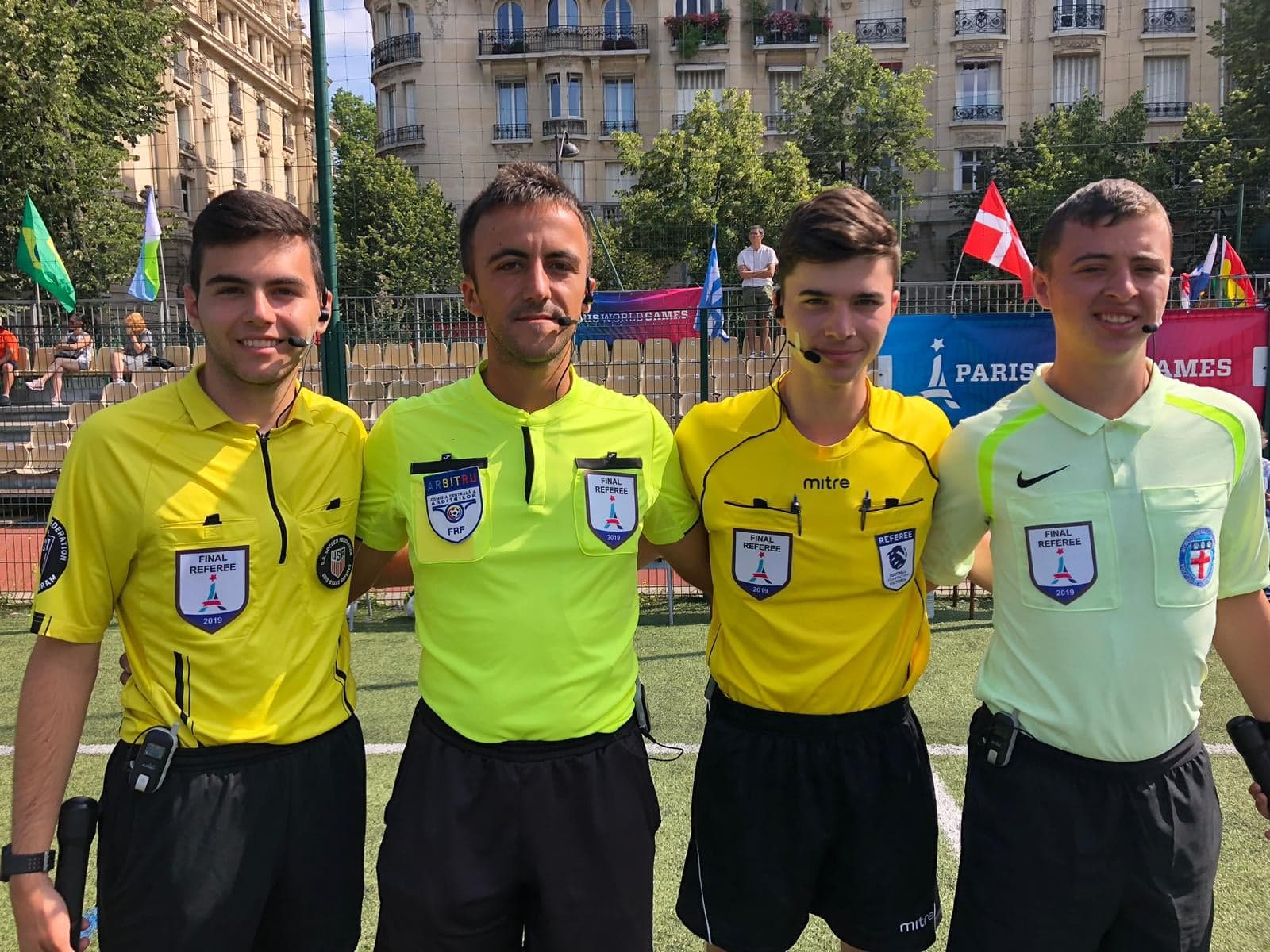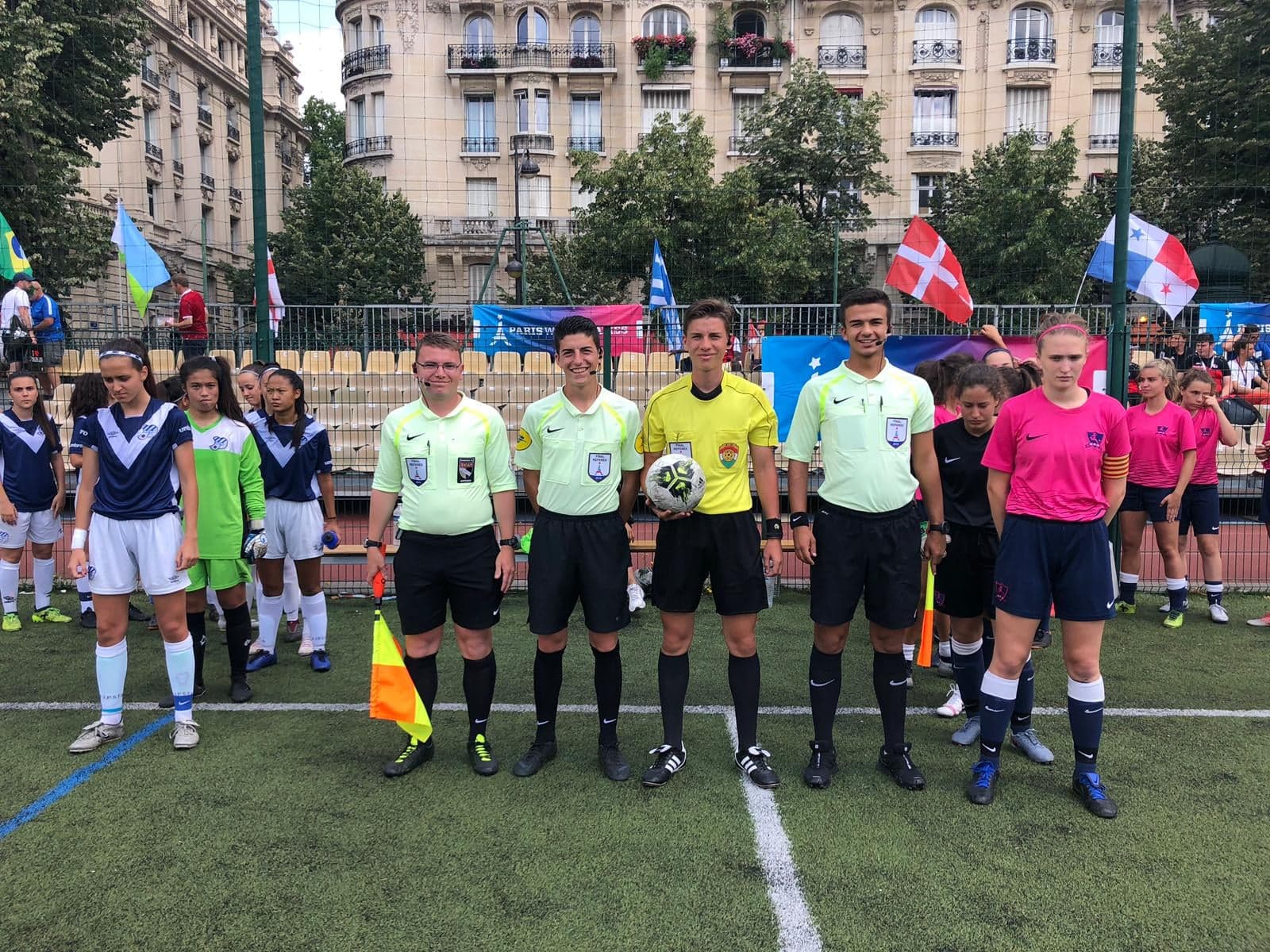 AXIWI Referee Academy
German 7's National Championships – July 2019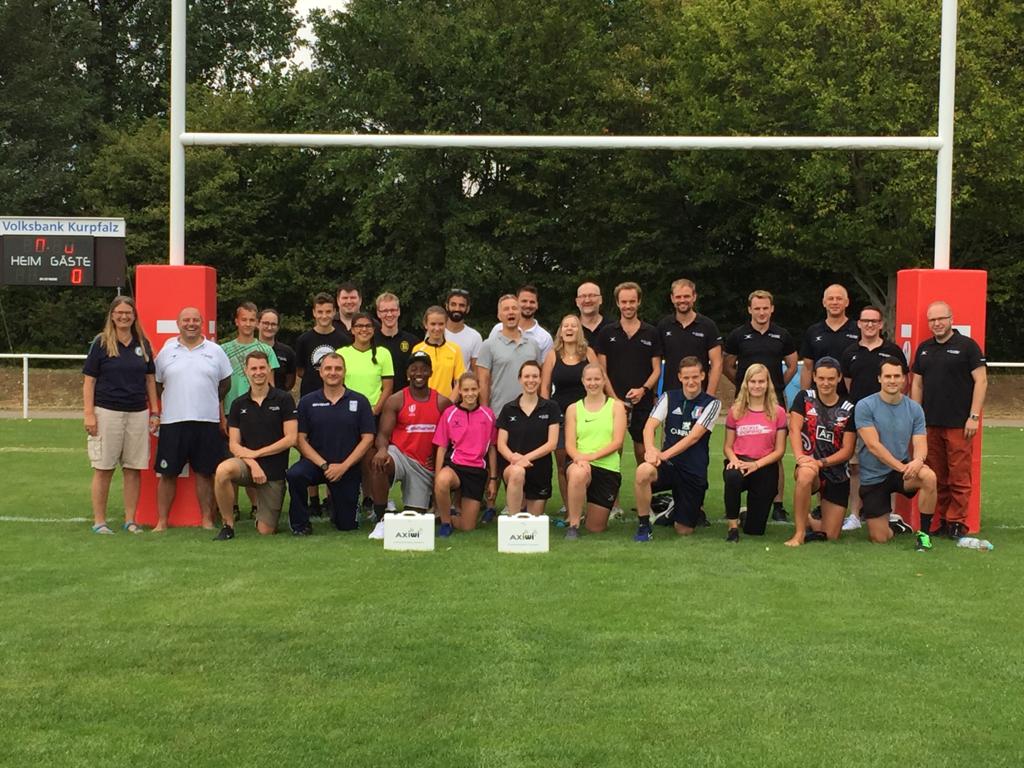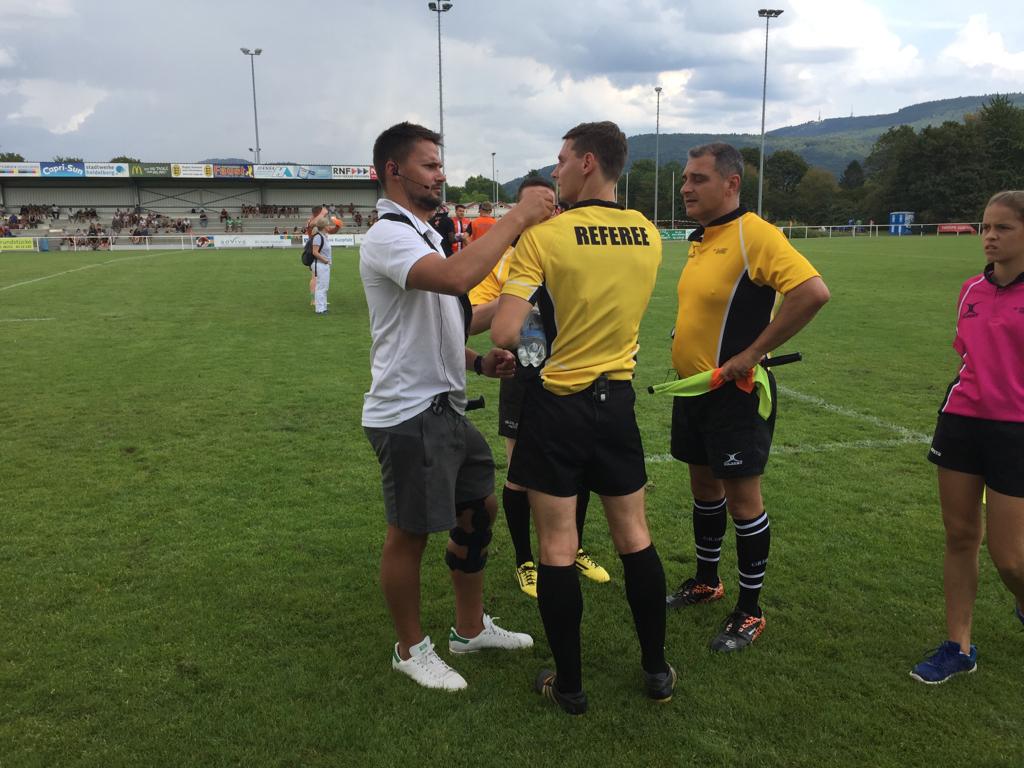 International Easter Tournament HOD Valkenswaard – 2019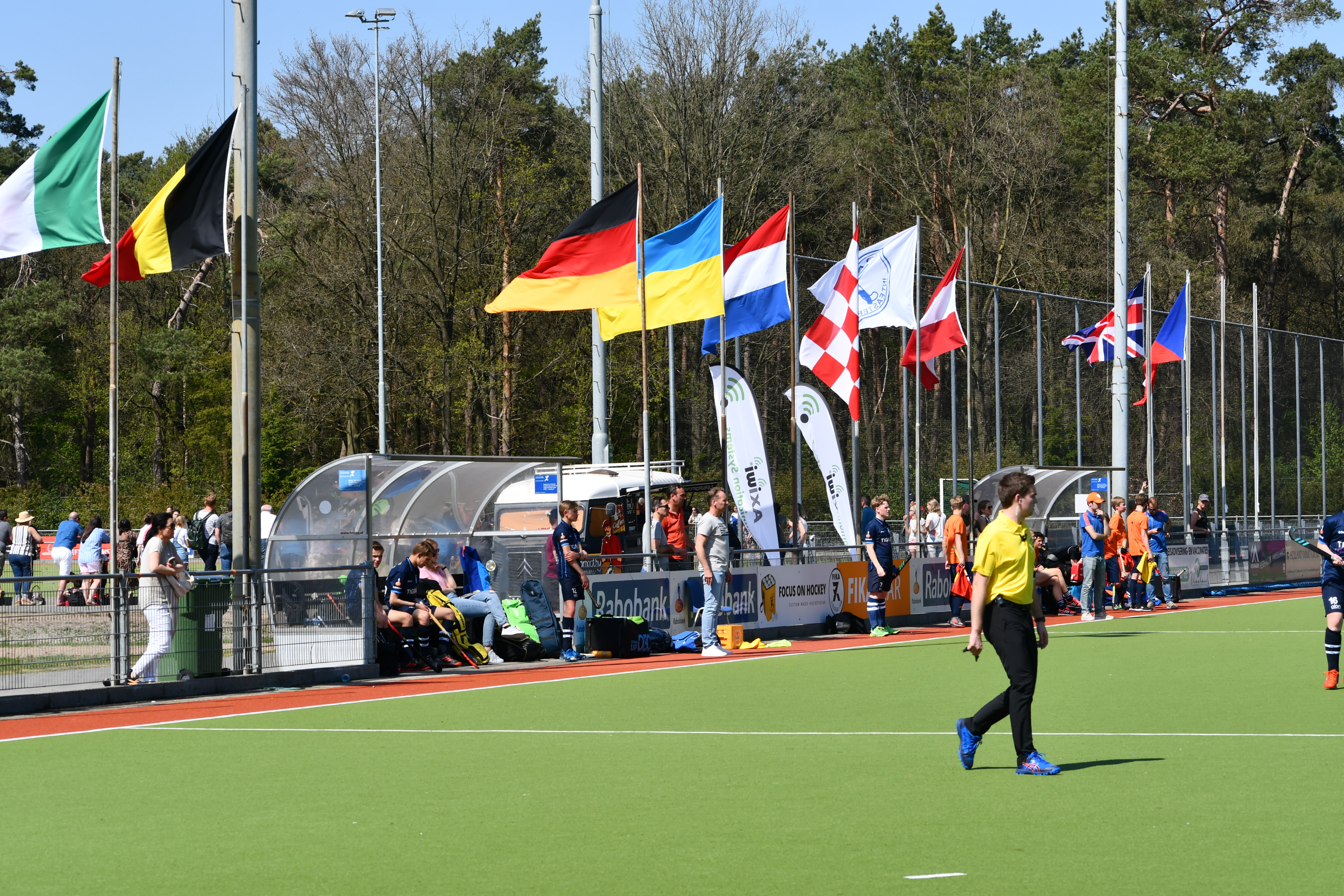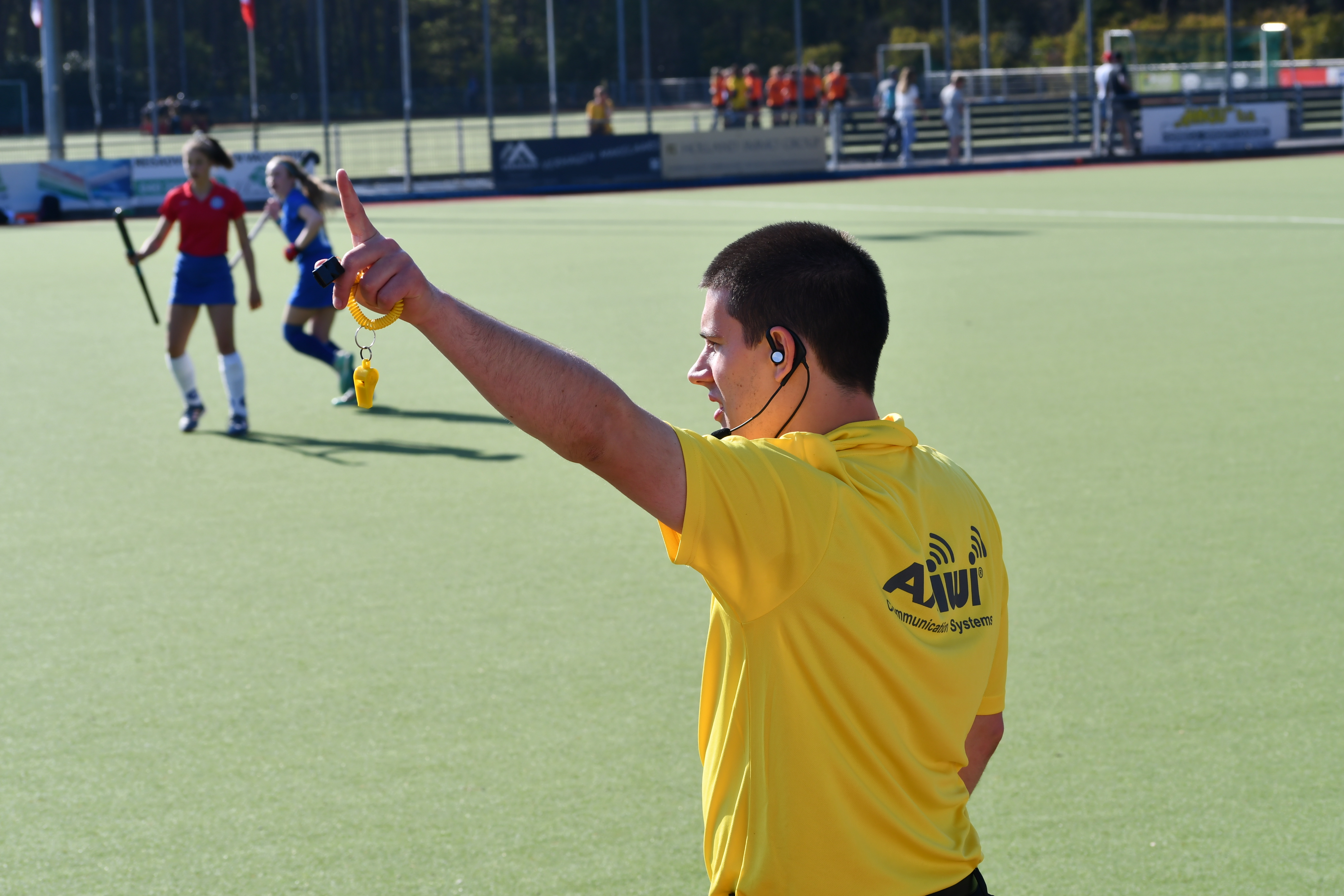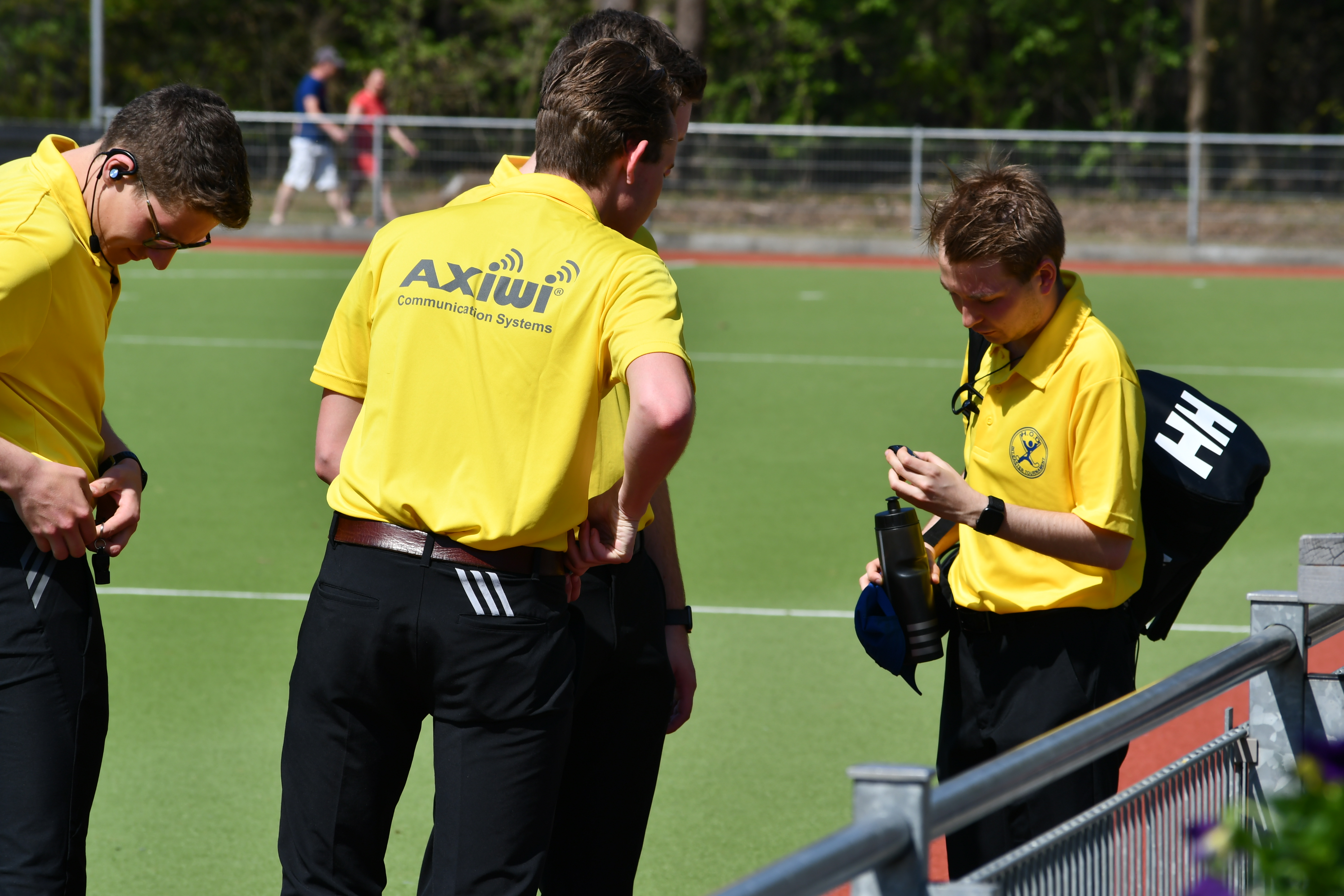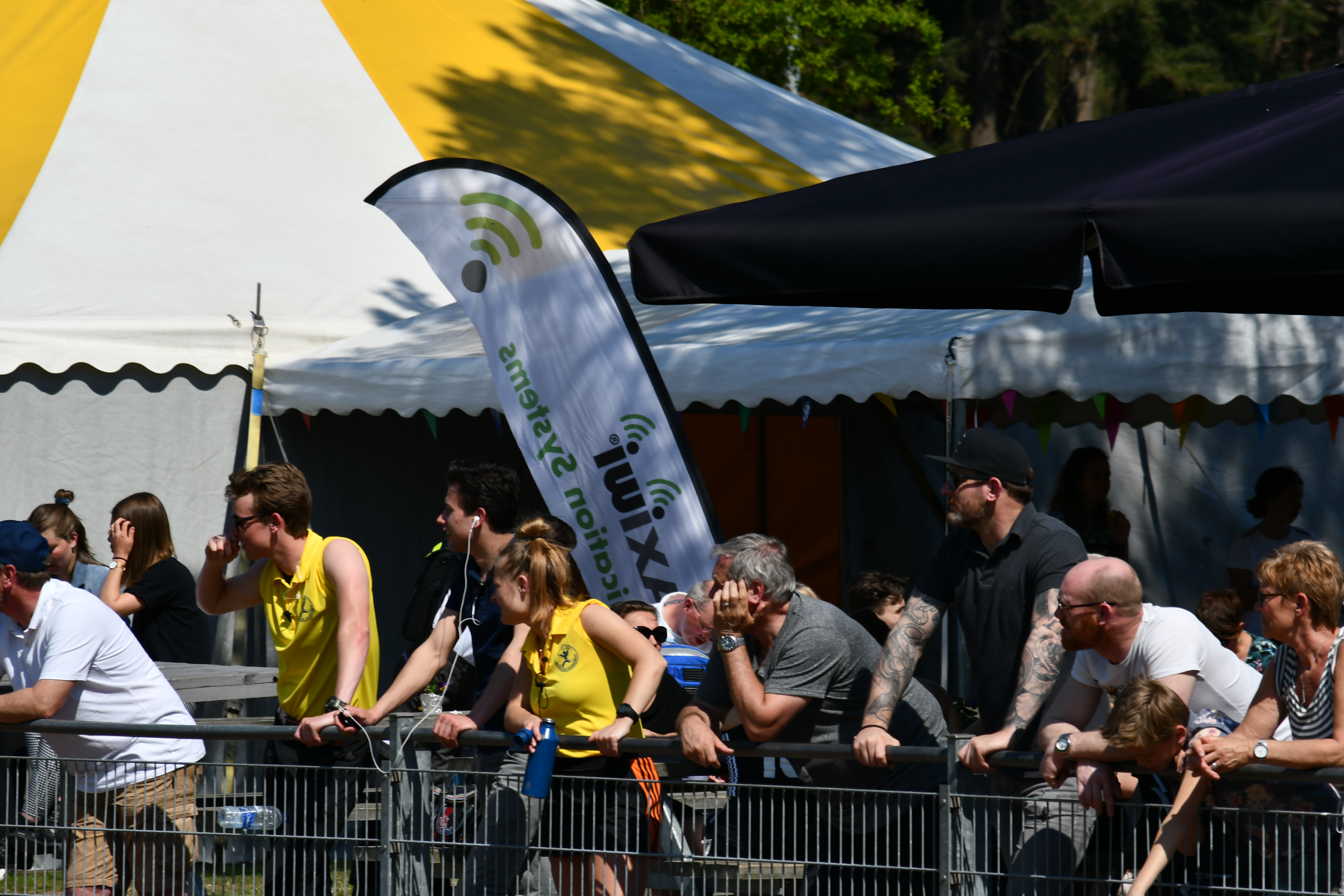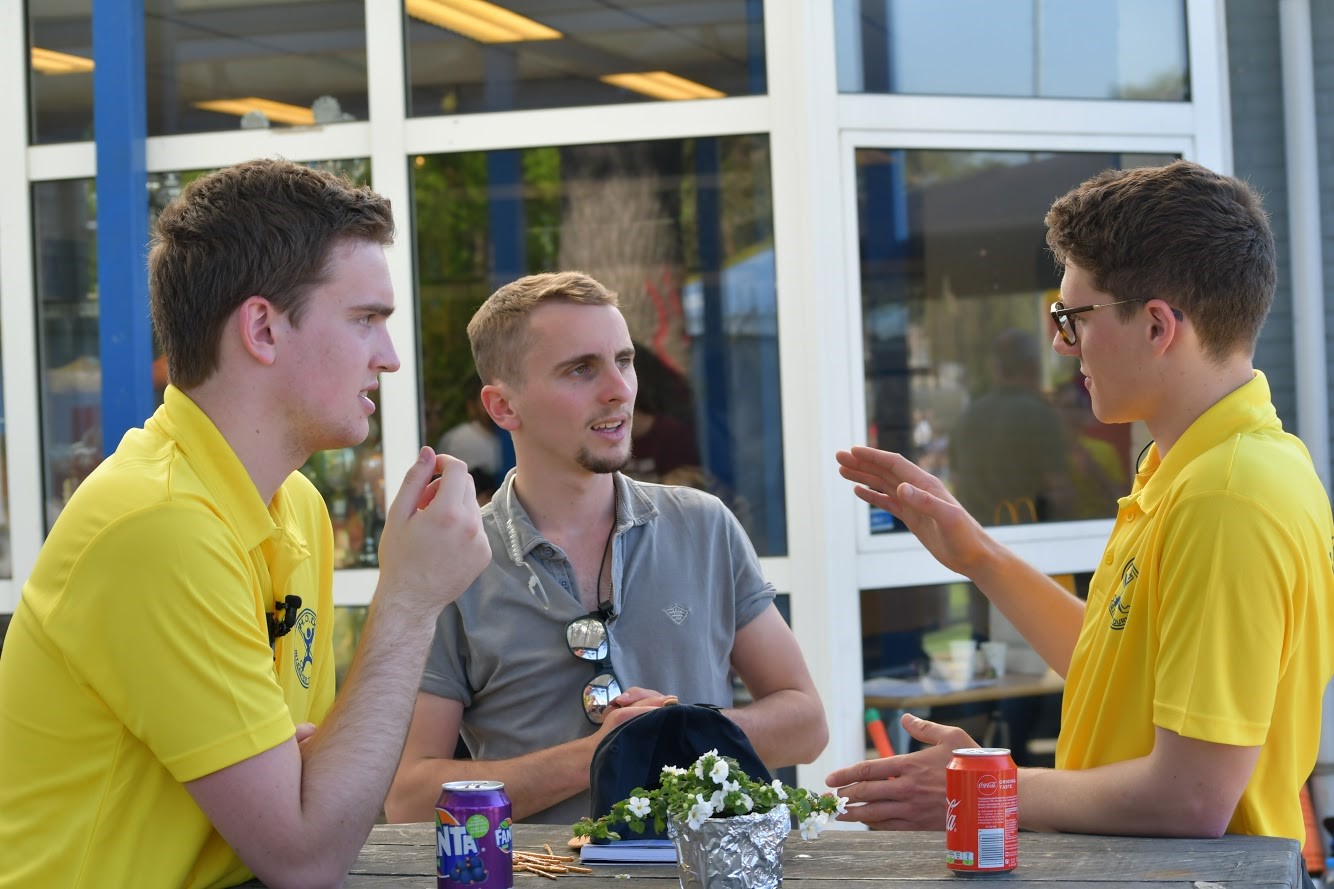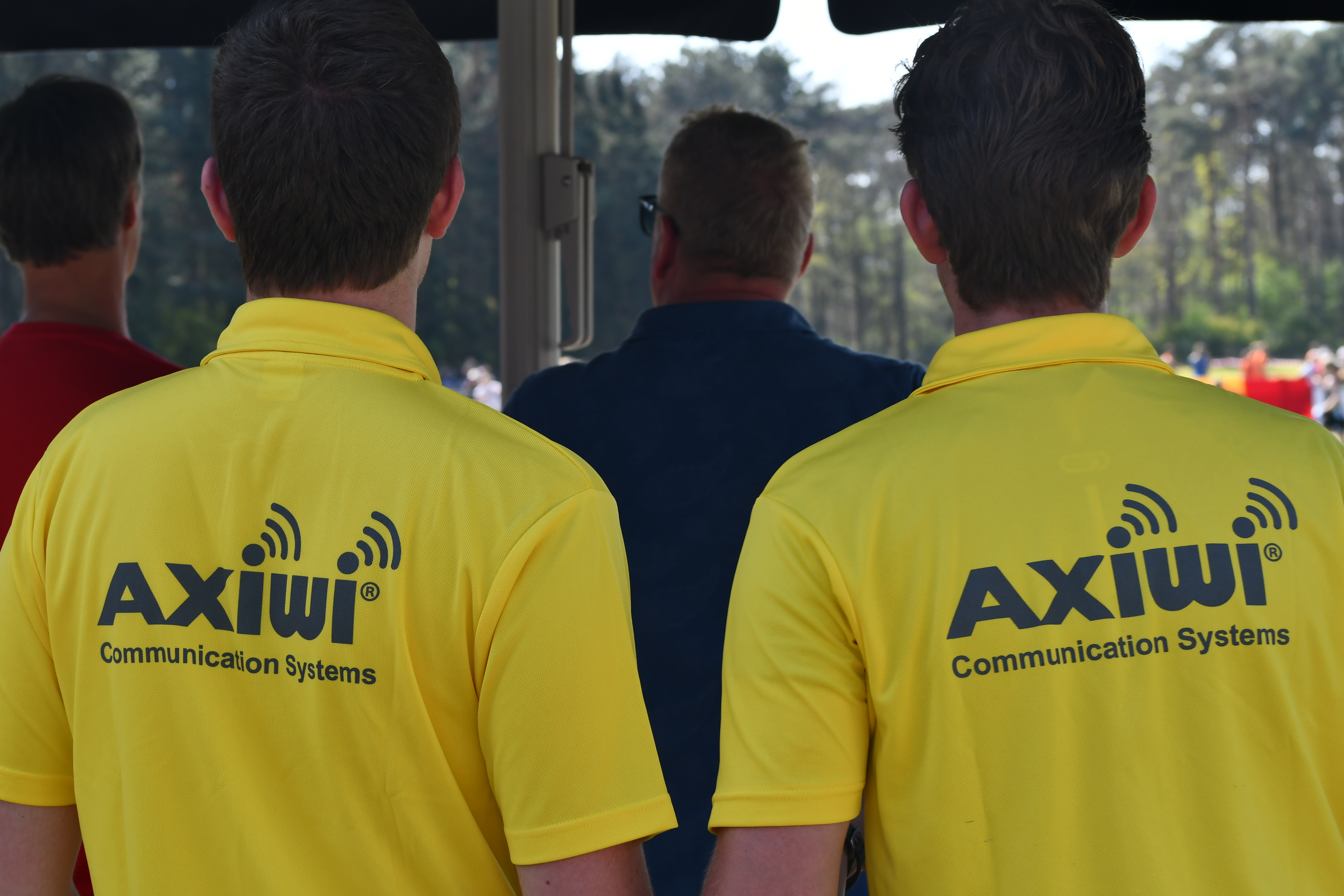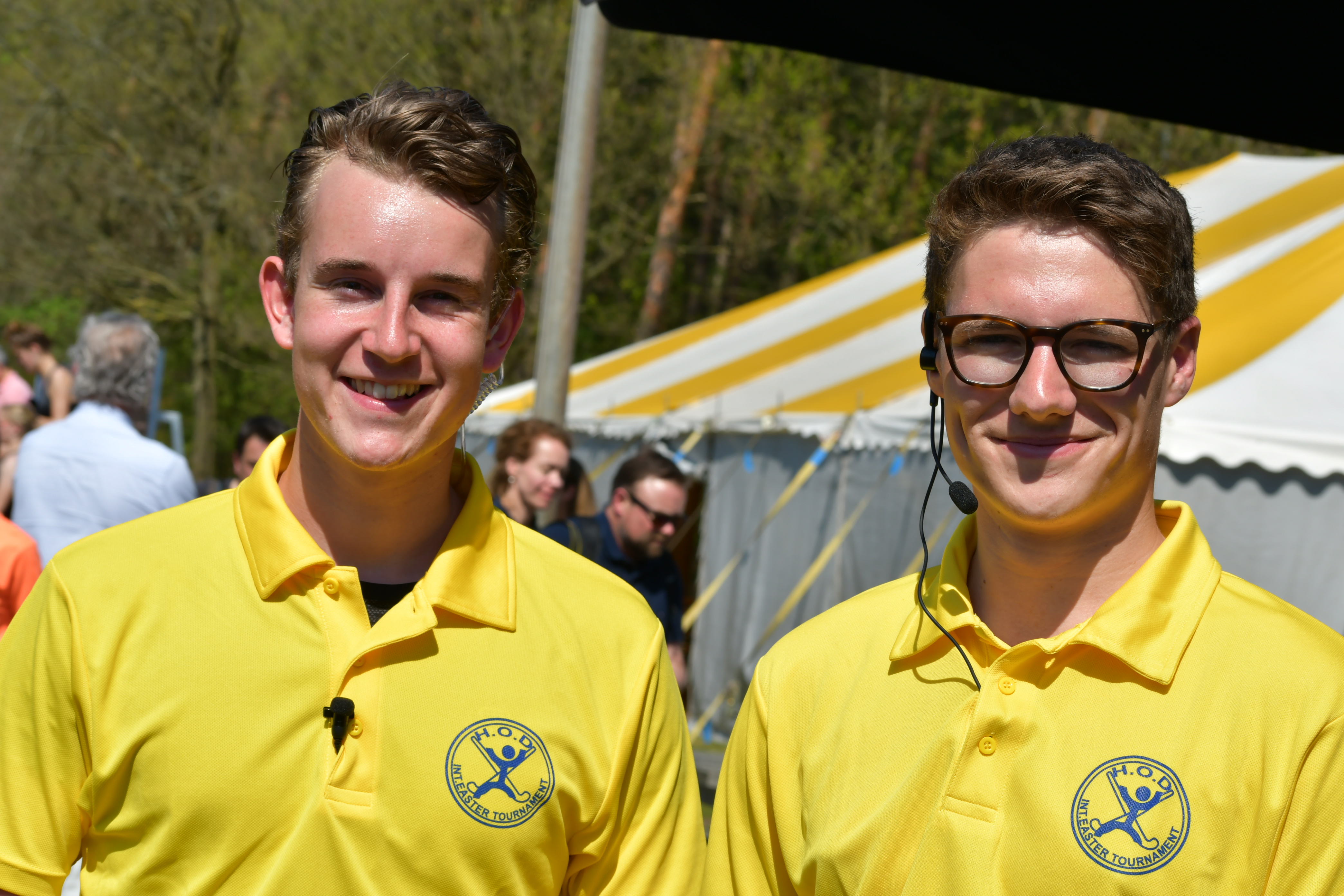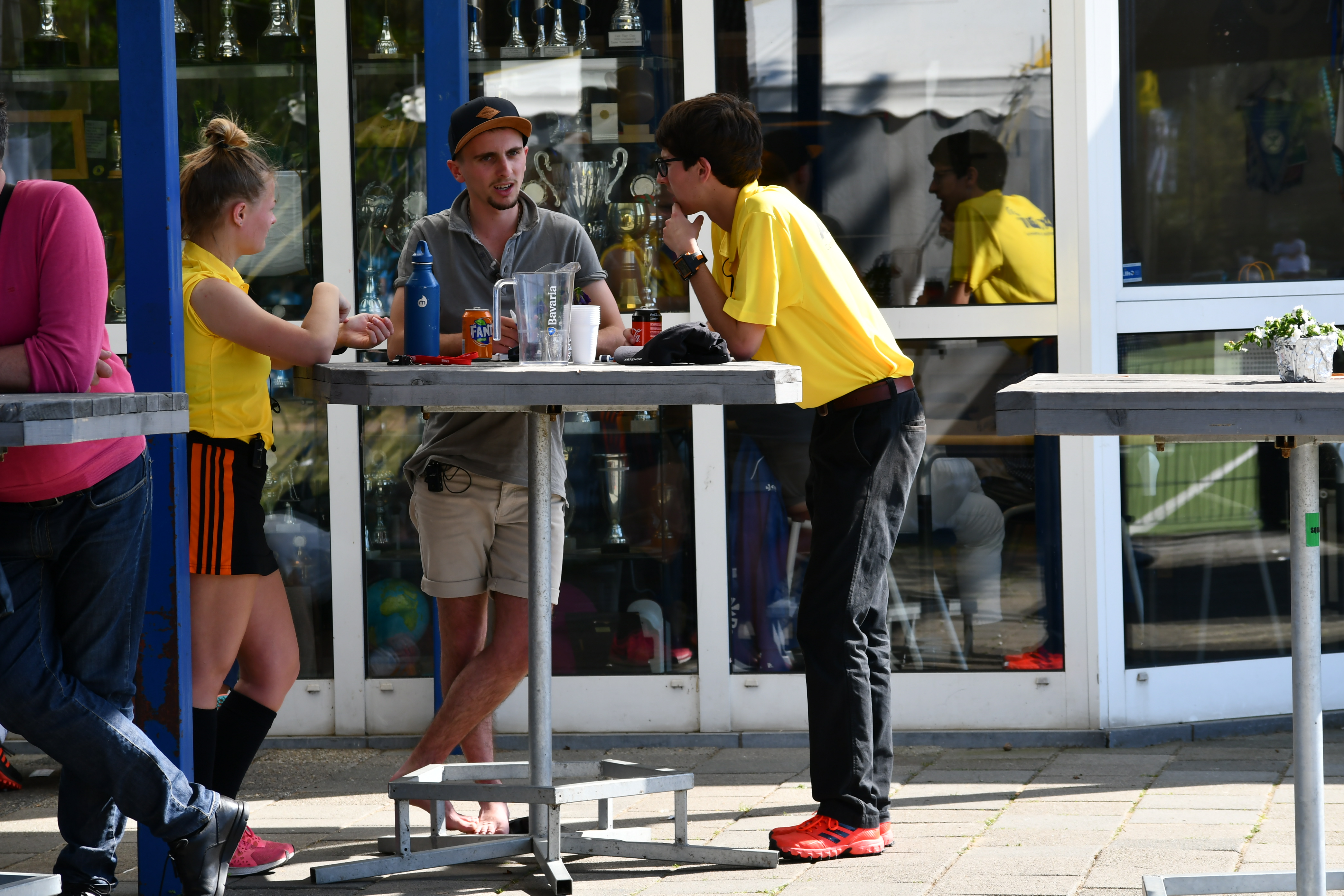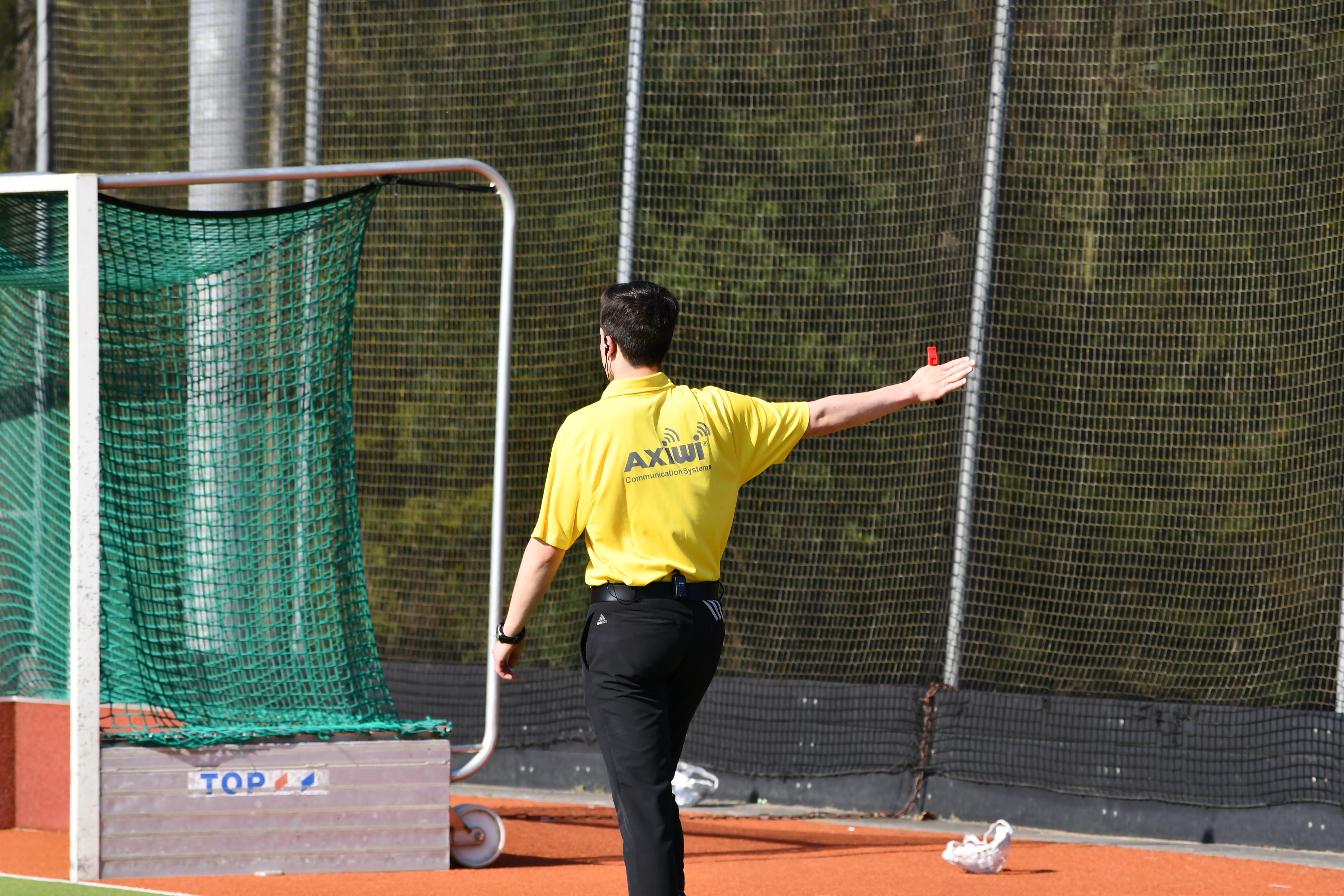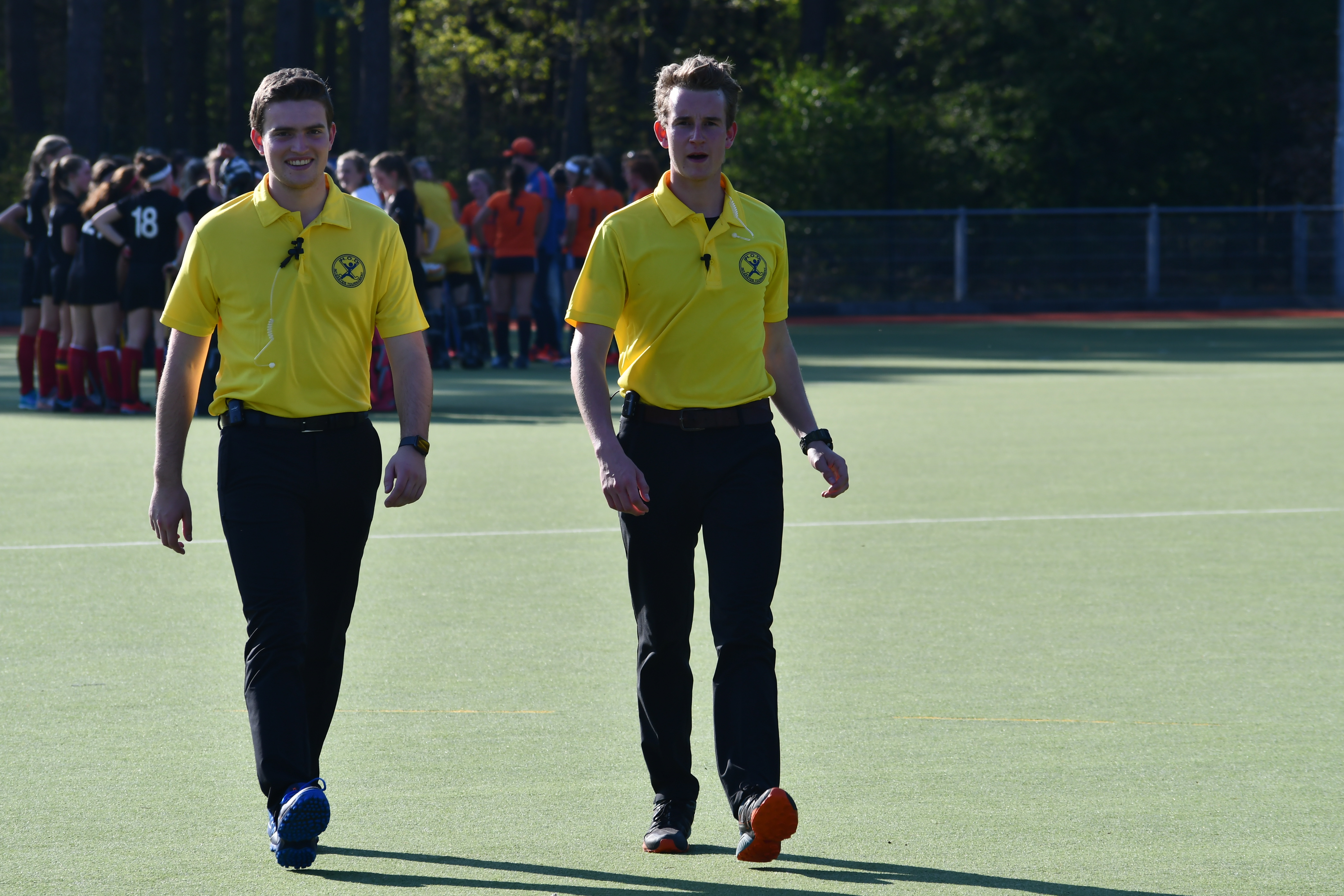 International Easter Tournament – 31 March and 1 April 2018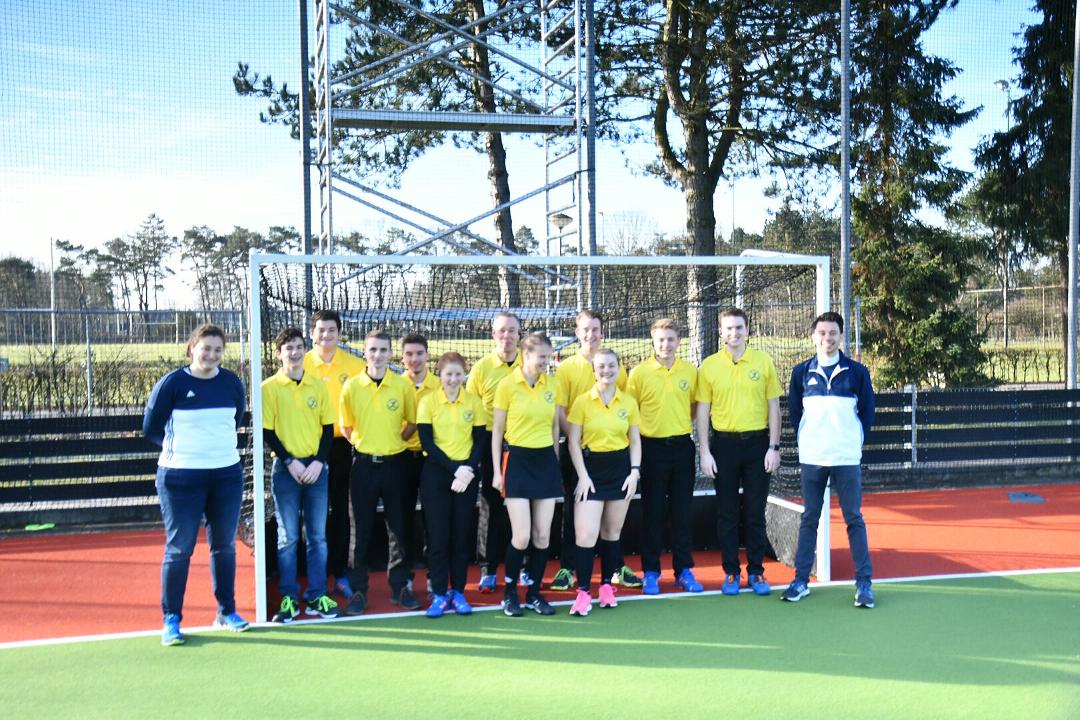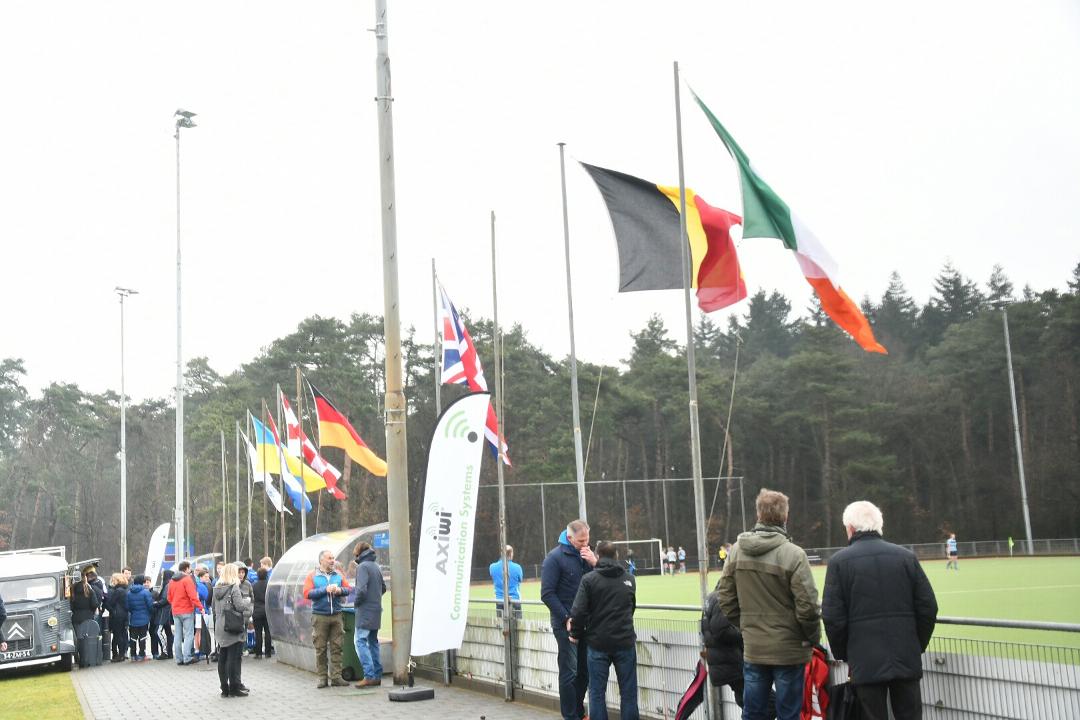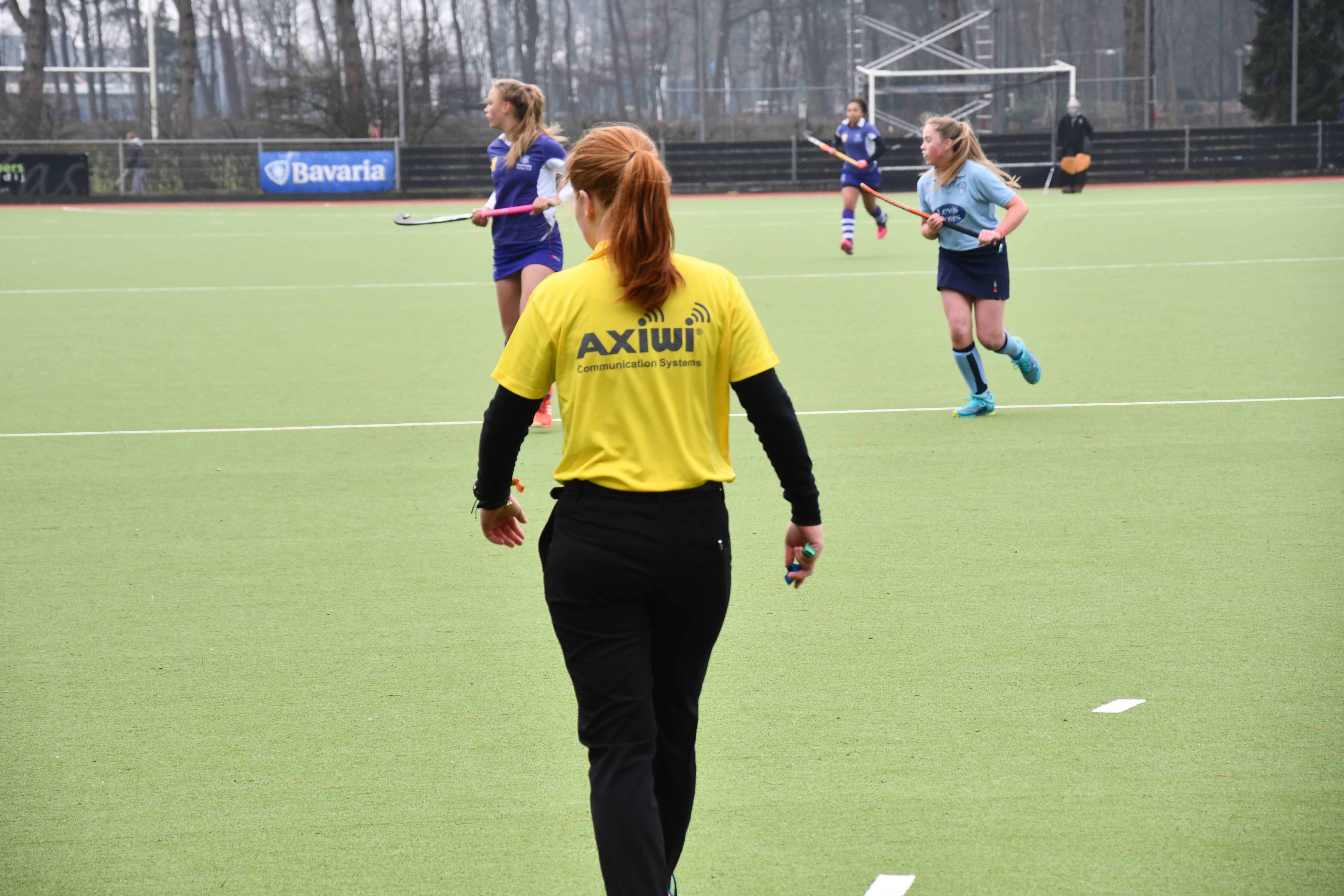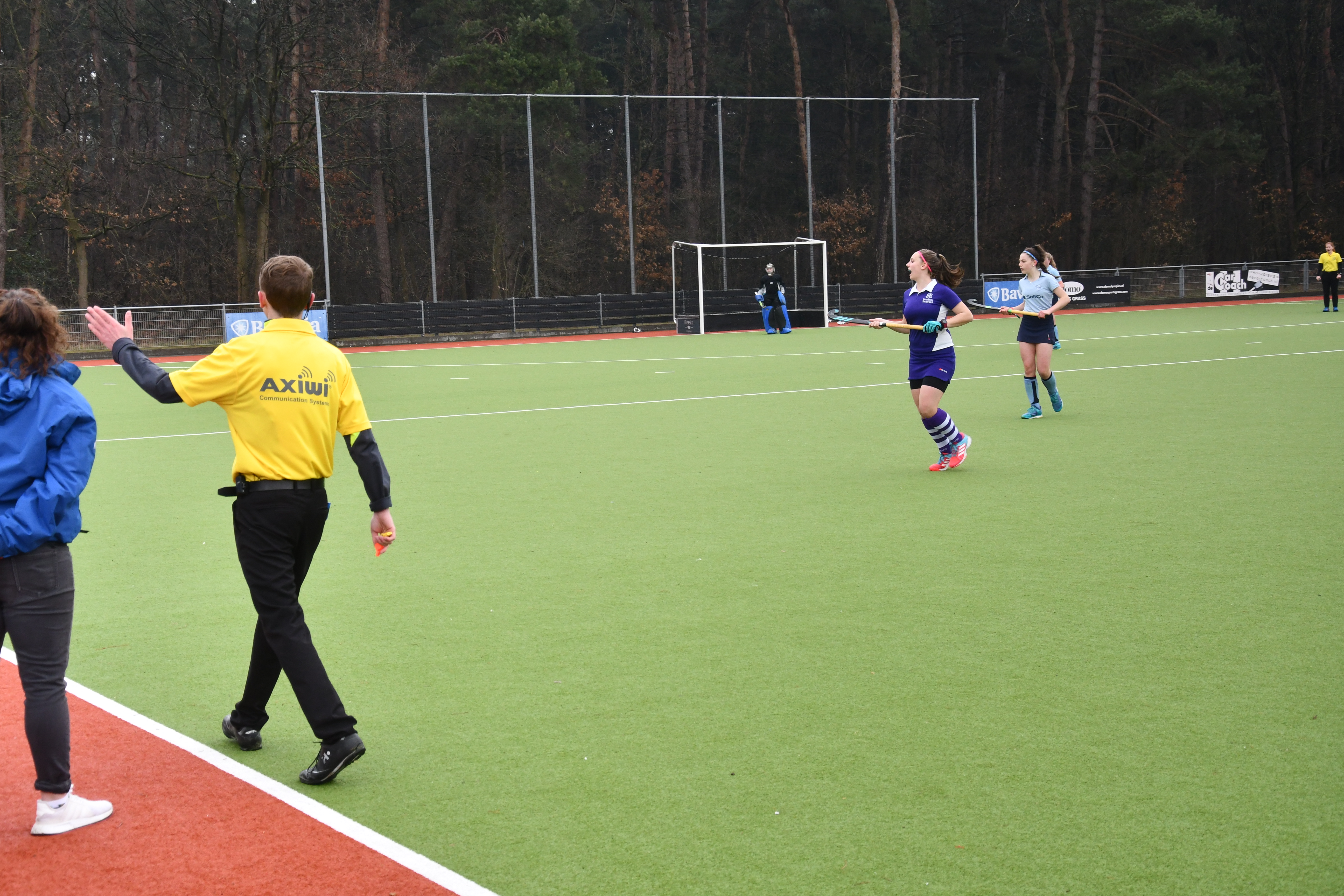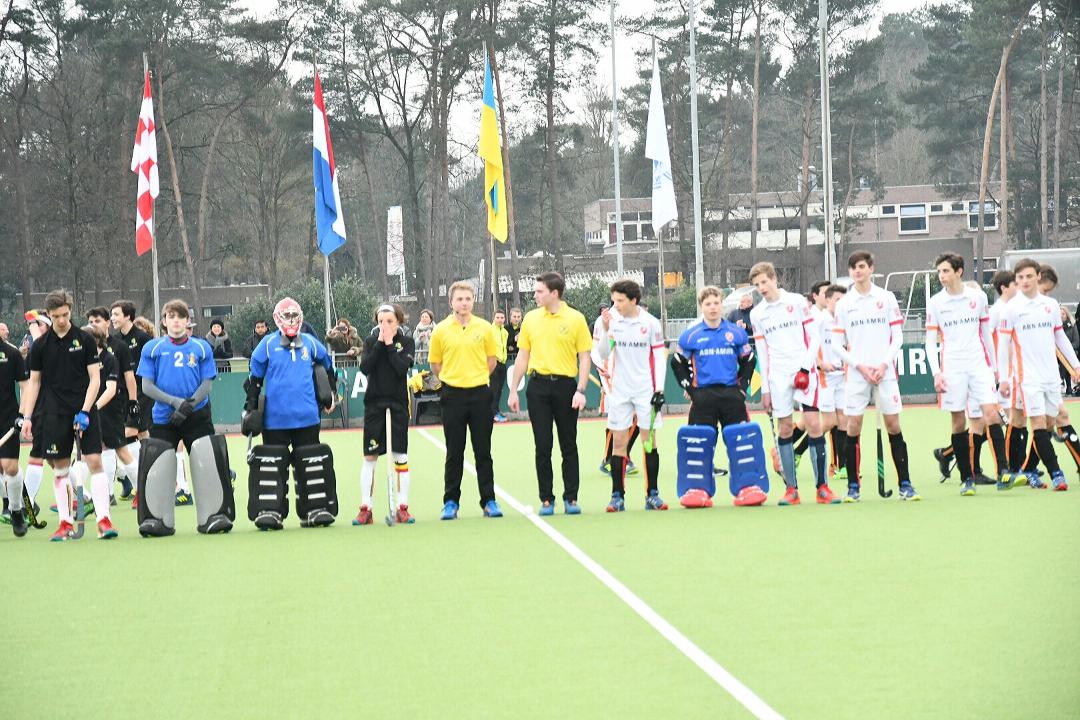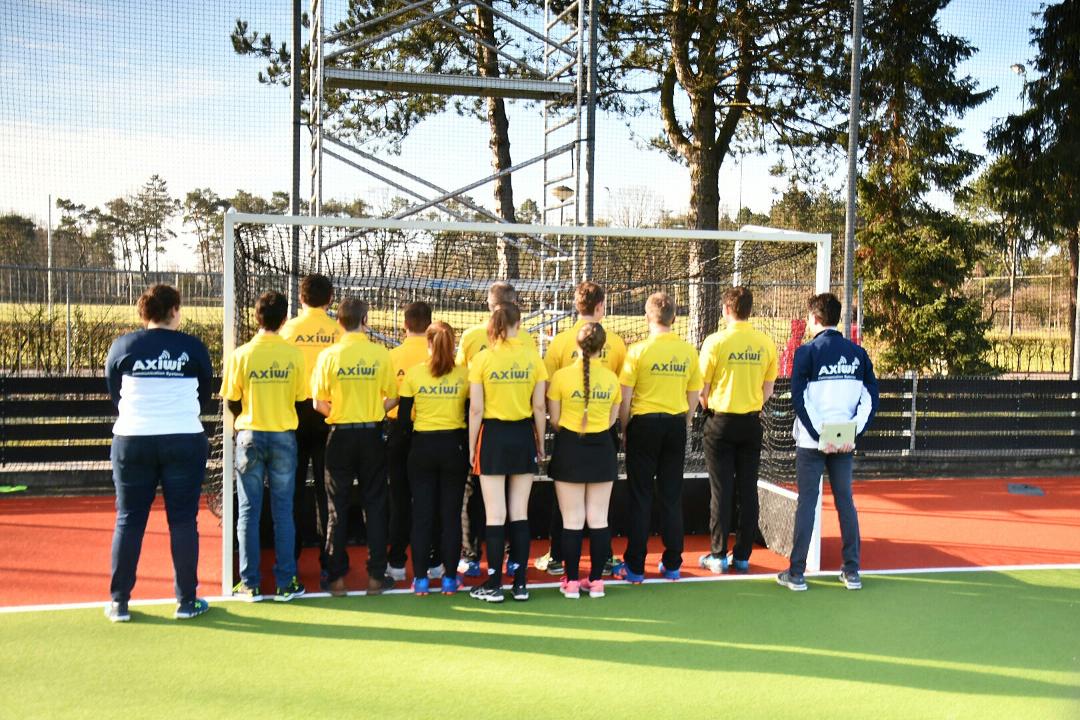 AXIWI Referee Academy
Dutch Beach Handball Championship 2018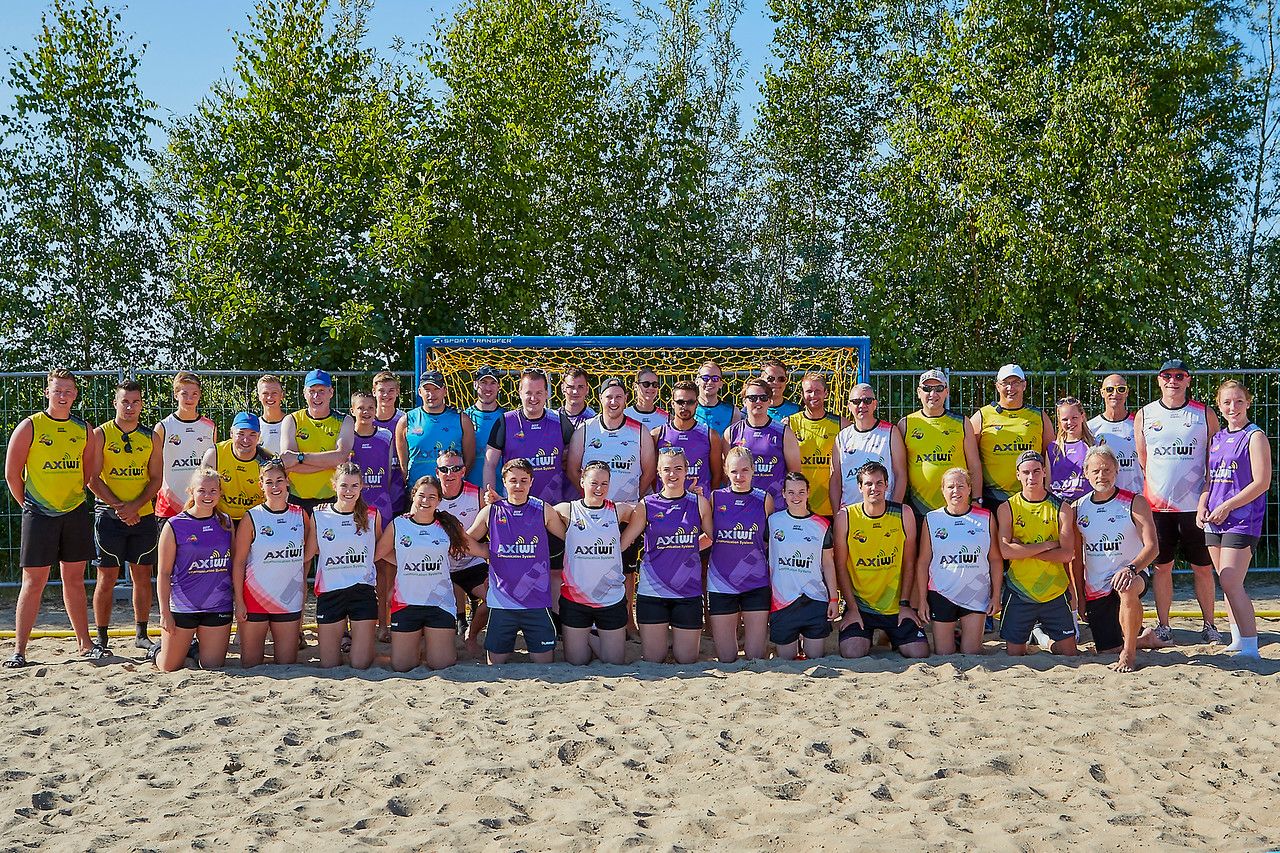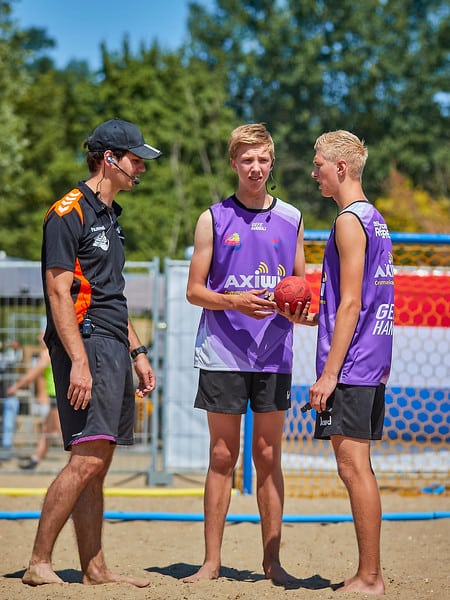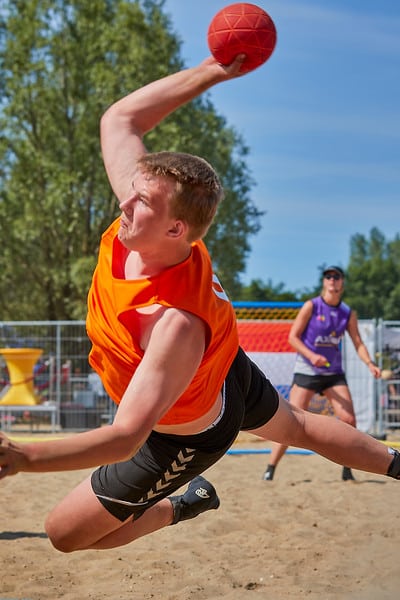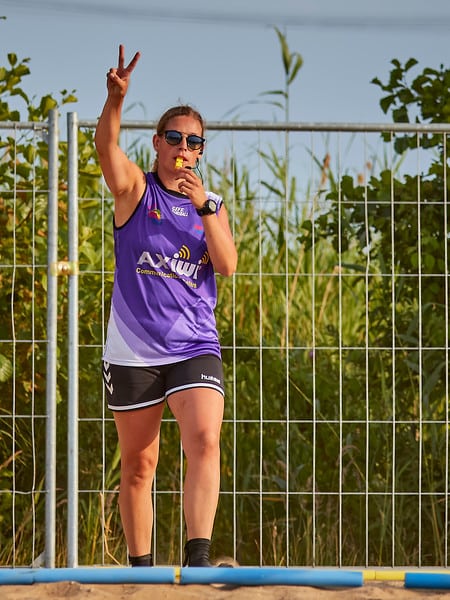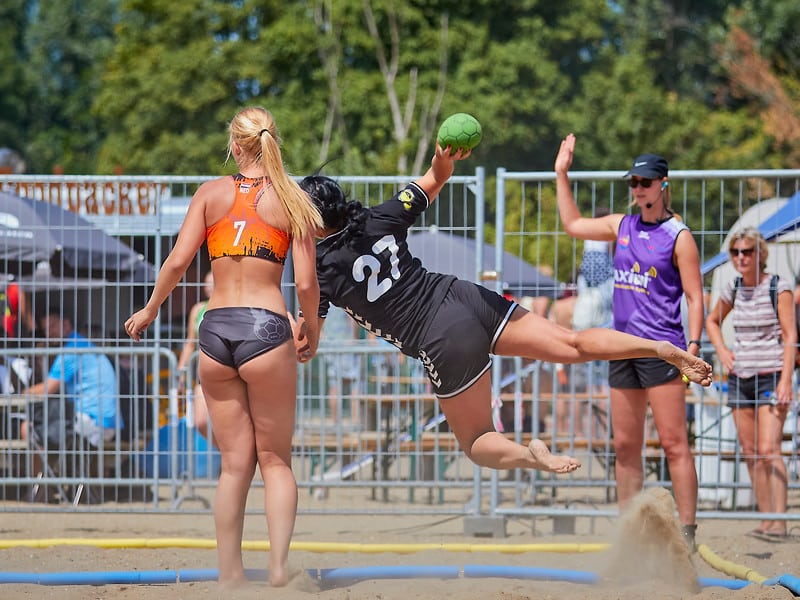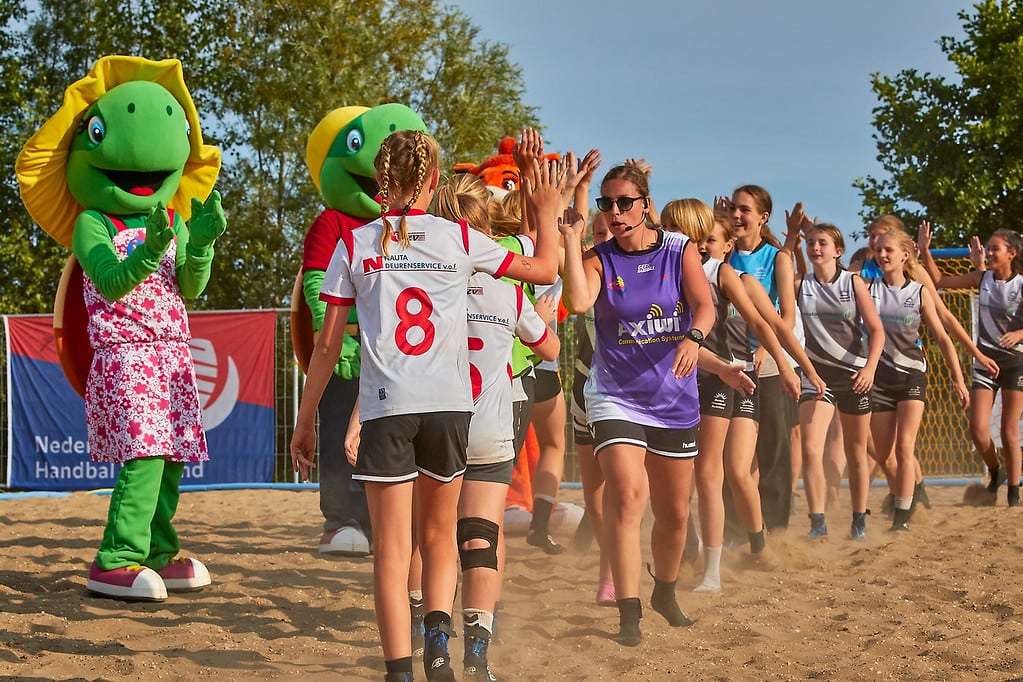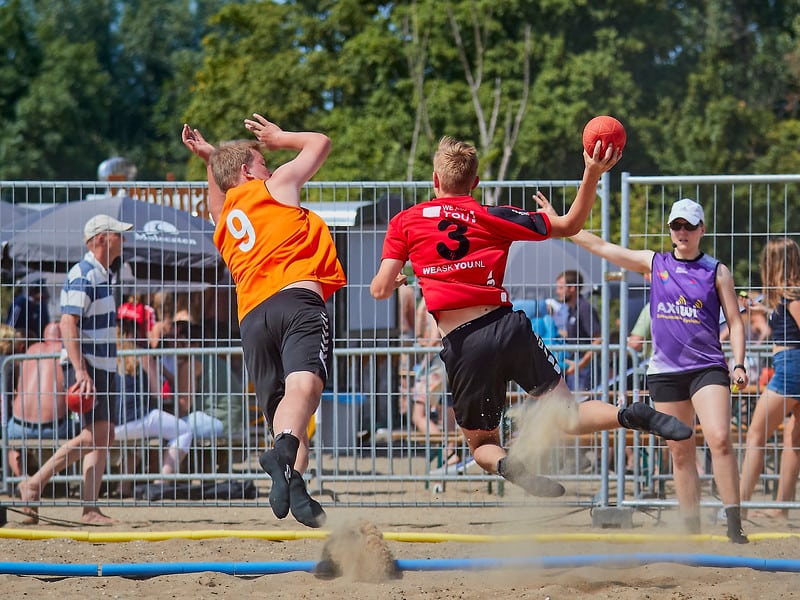 AXIWI Referee Academy
International Bionic Technology Korfball Tournament Stadskanaal'74 – 2018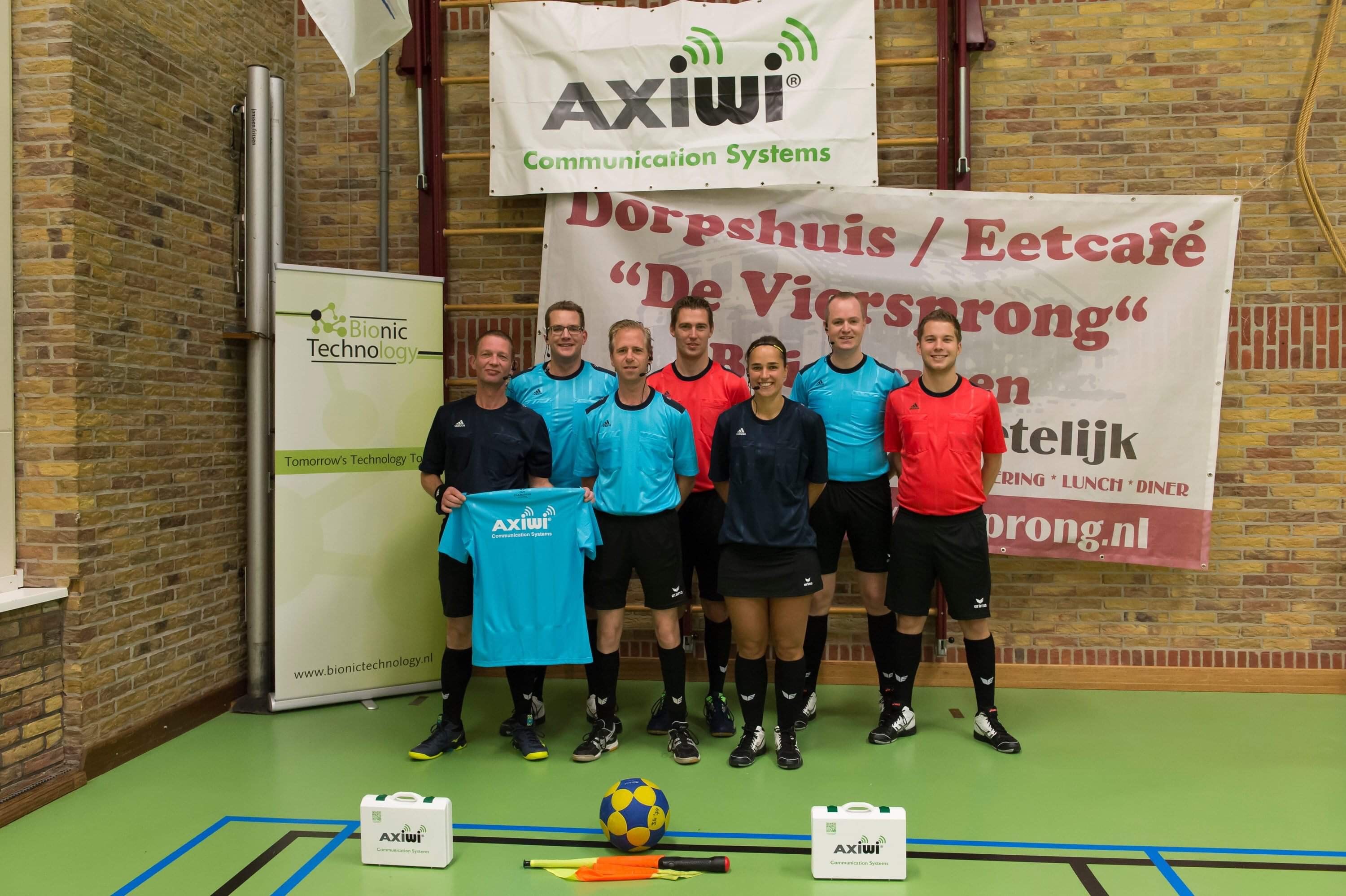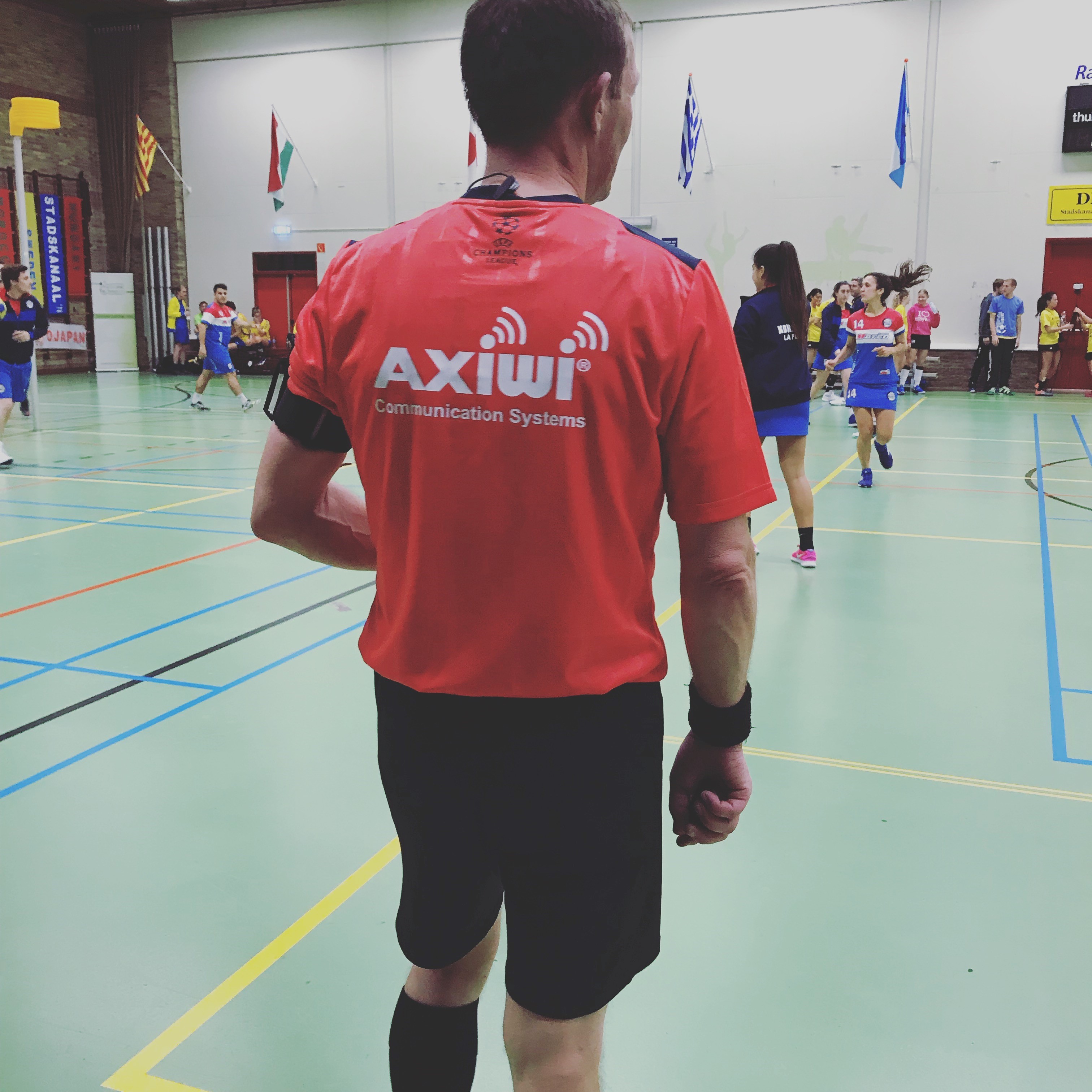 AXIWI Referee Academy
Proxsys Cup – 2018/2019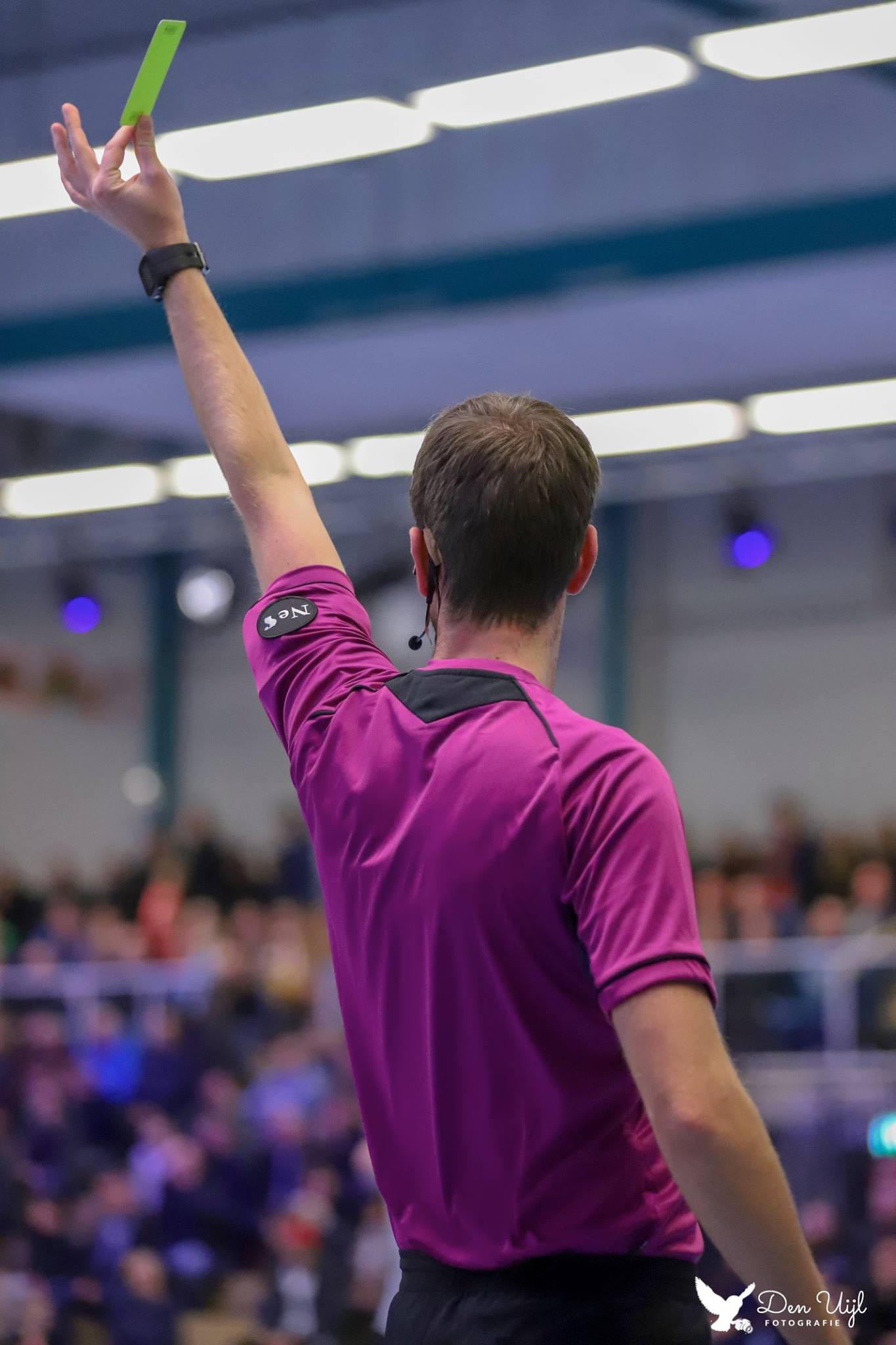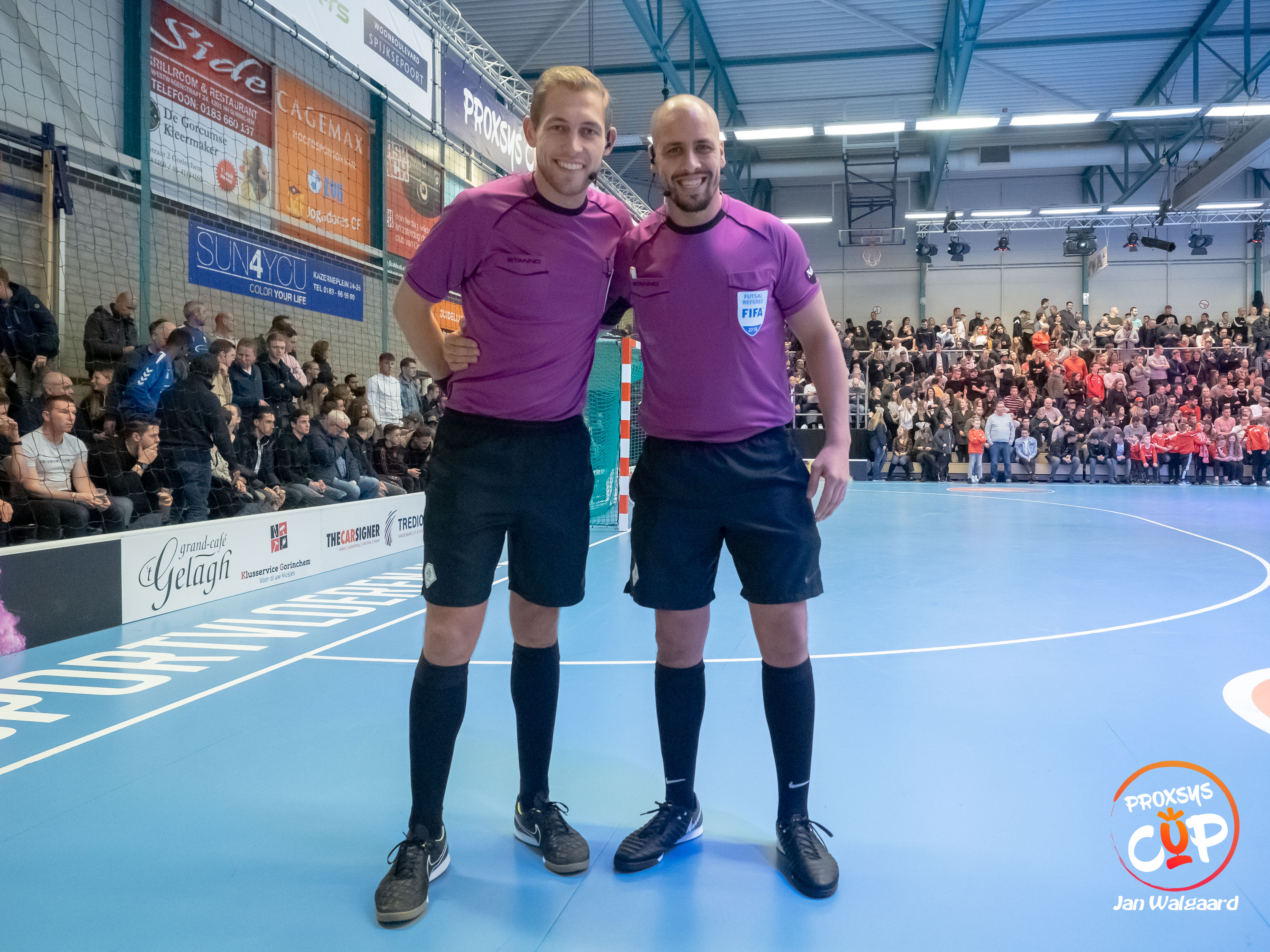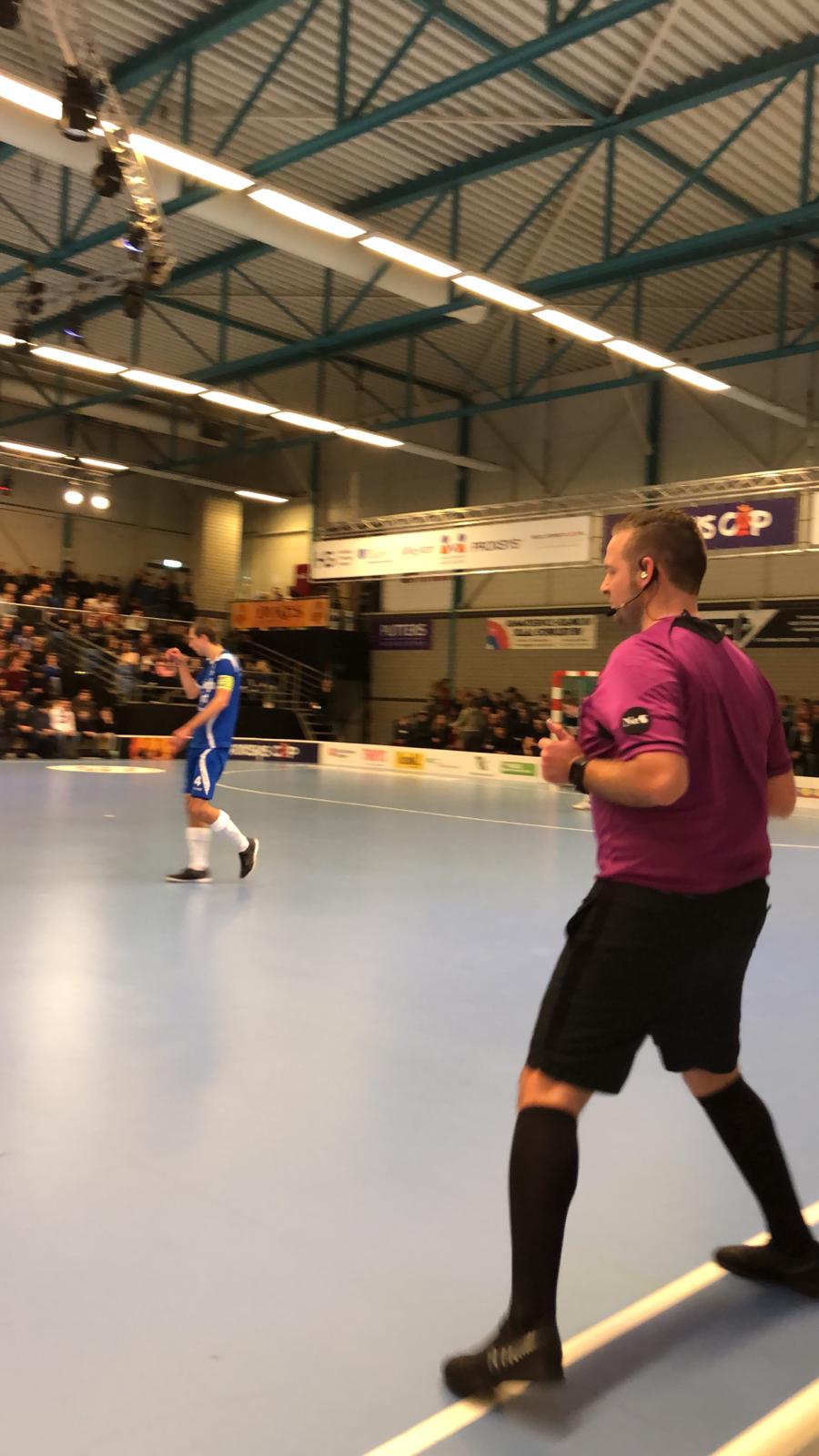 AXIWI Referee Academy
Protos Weering futsal (indoor soccer) Tournament – 2018/2019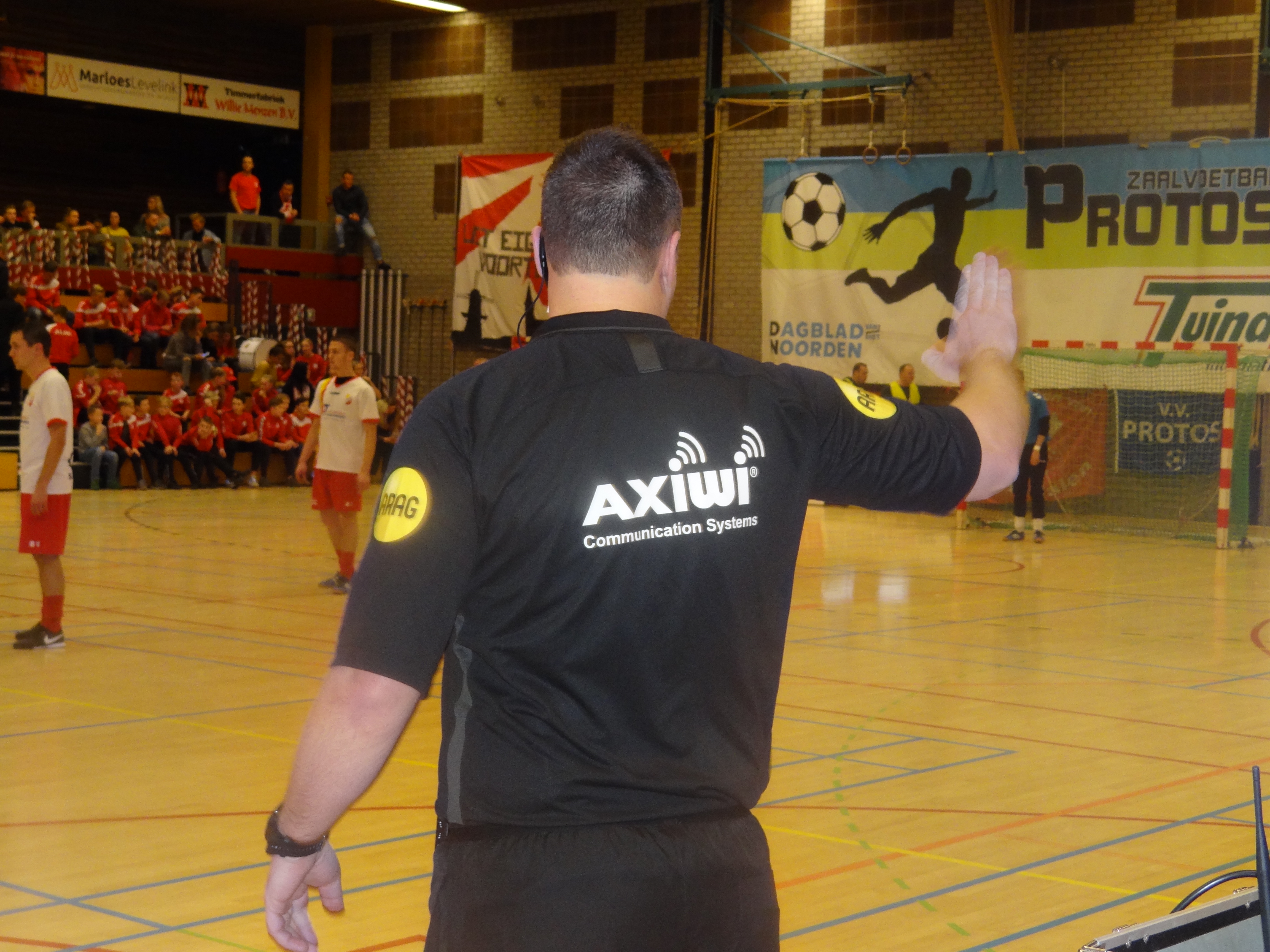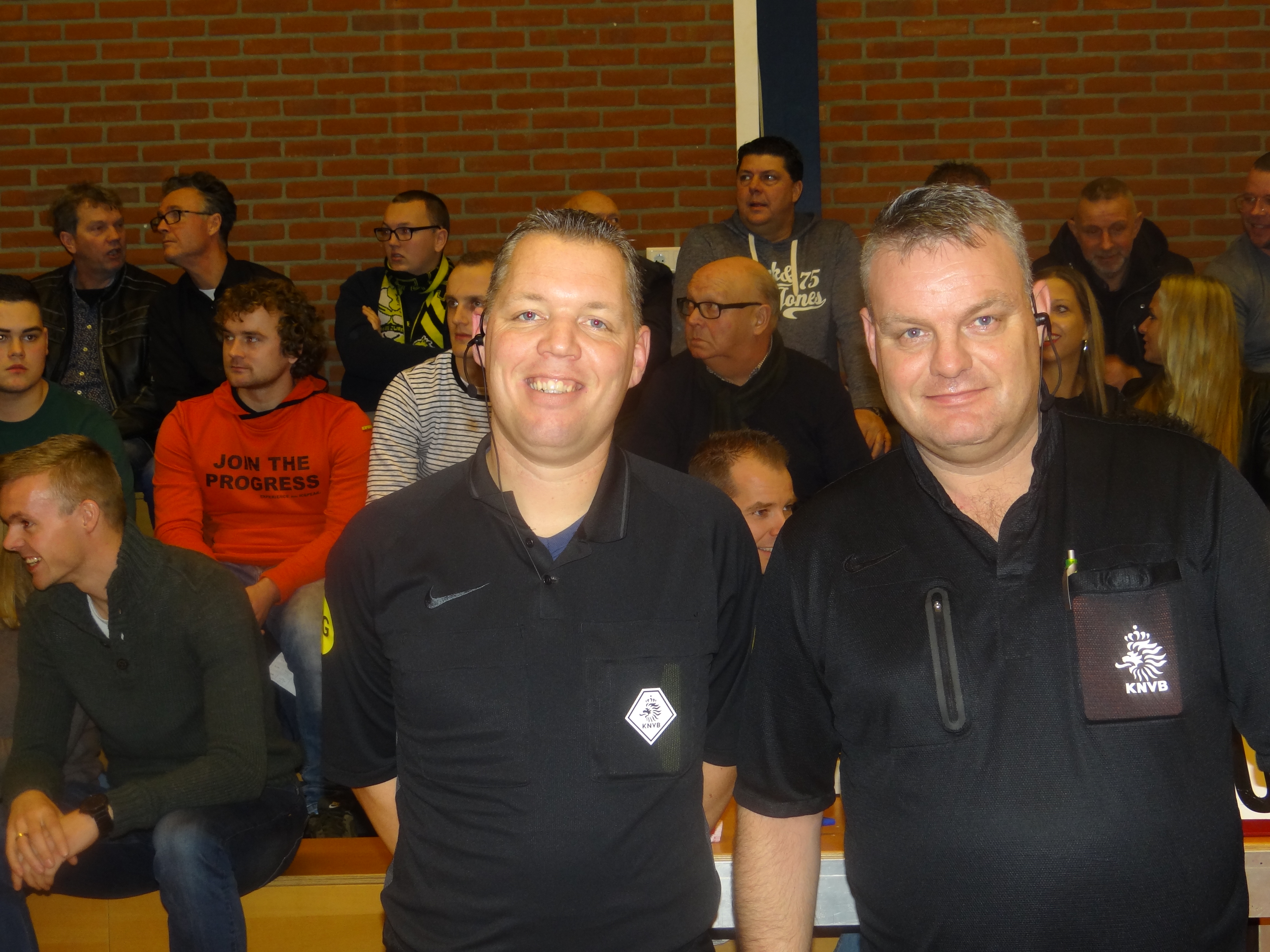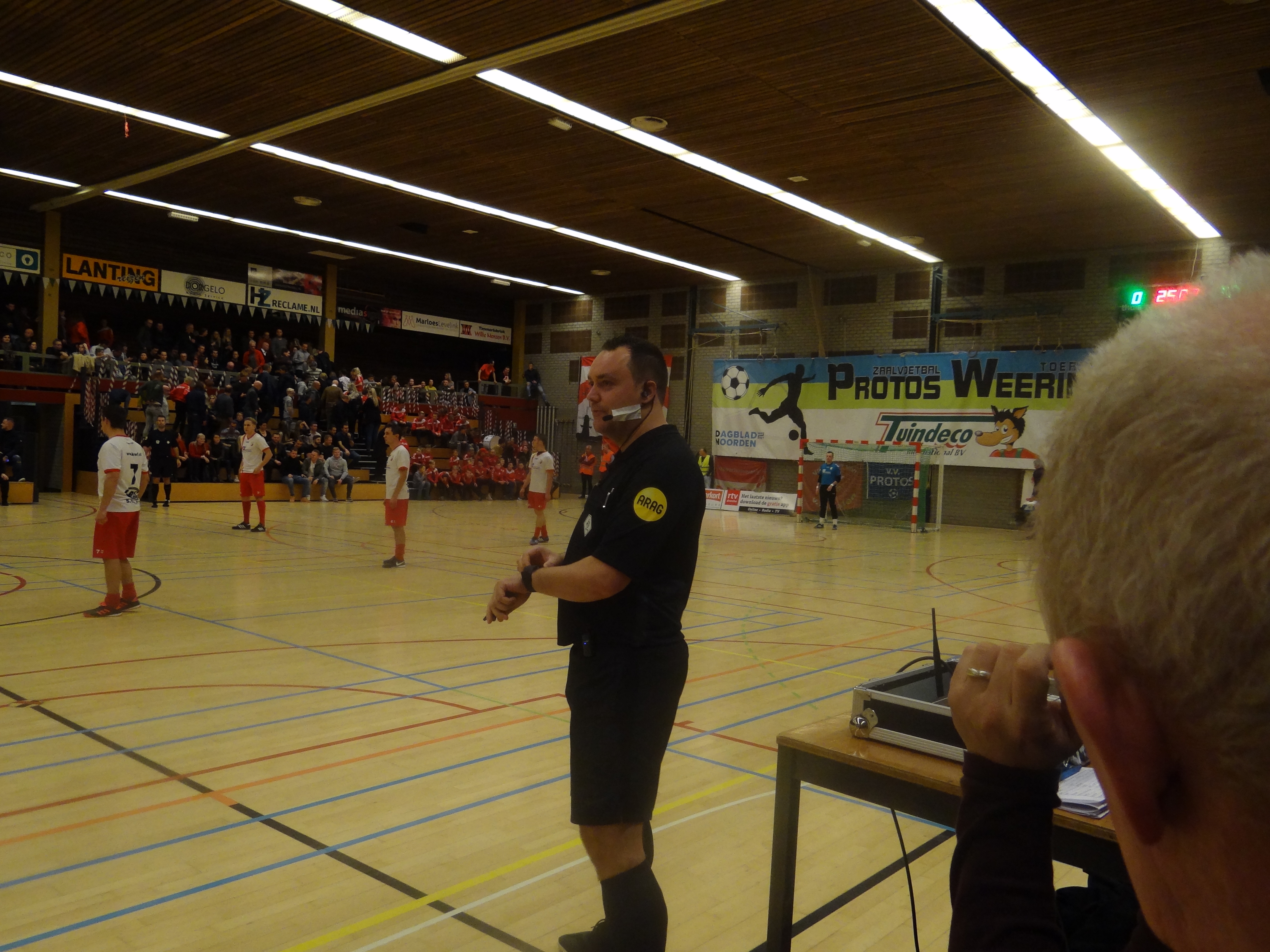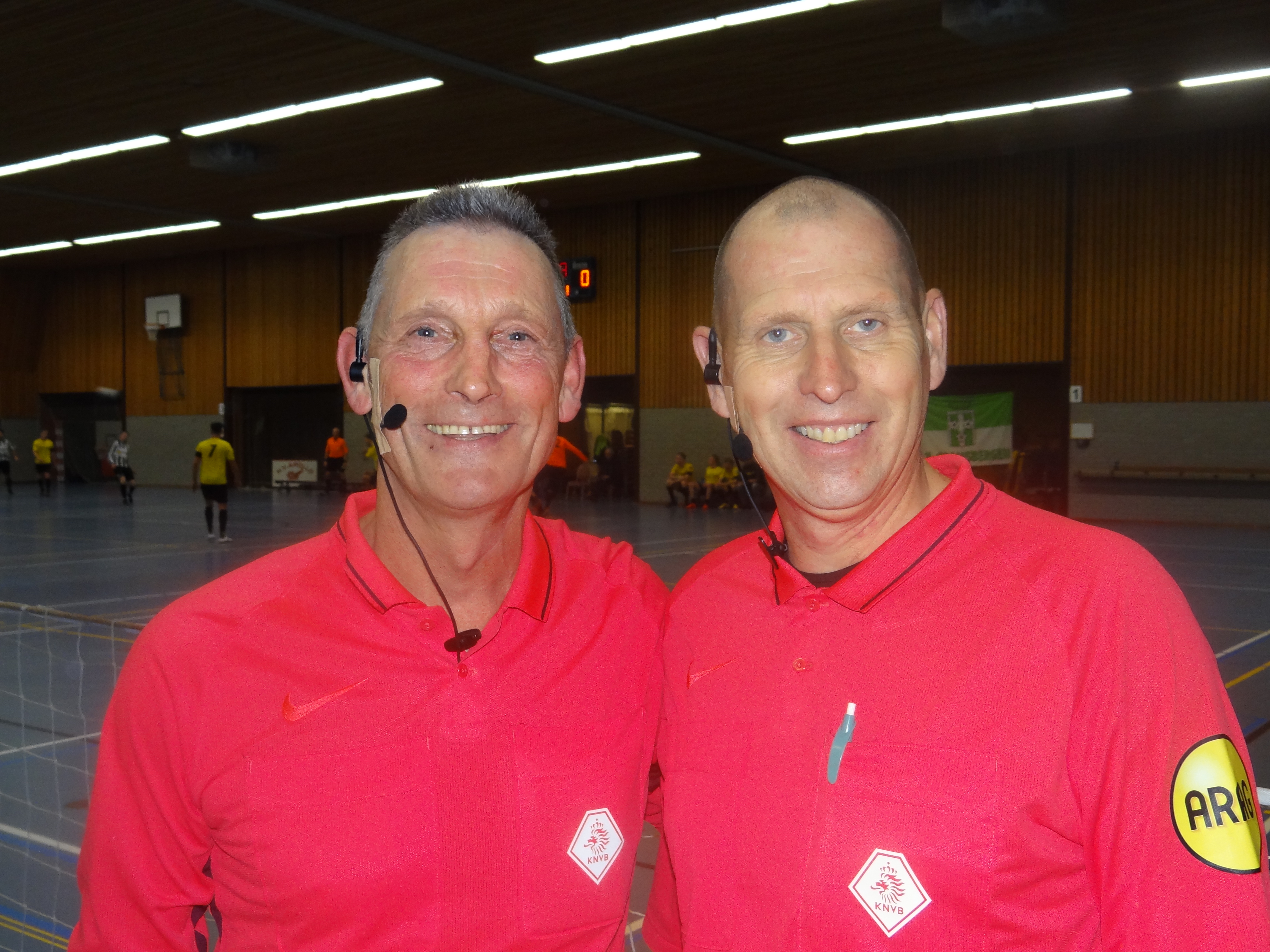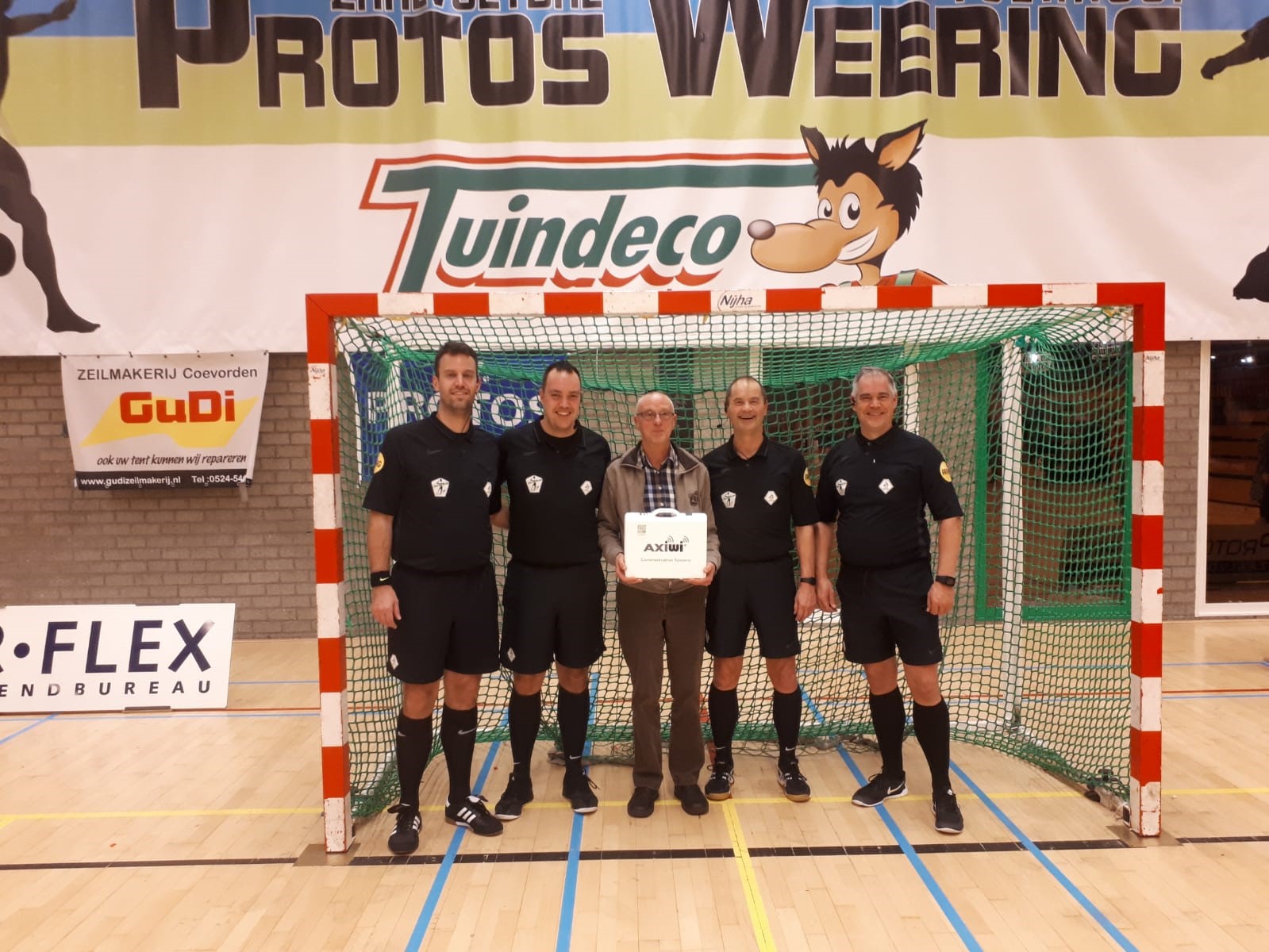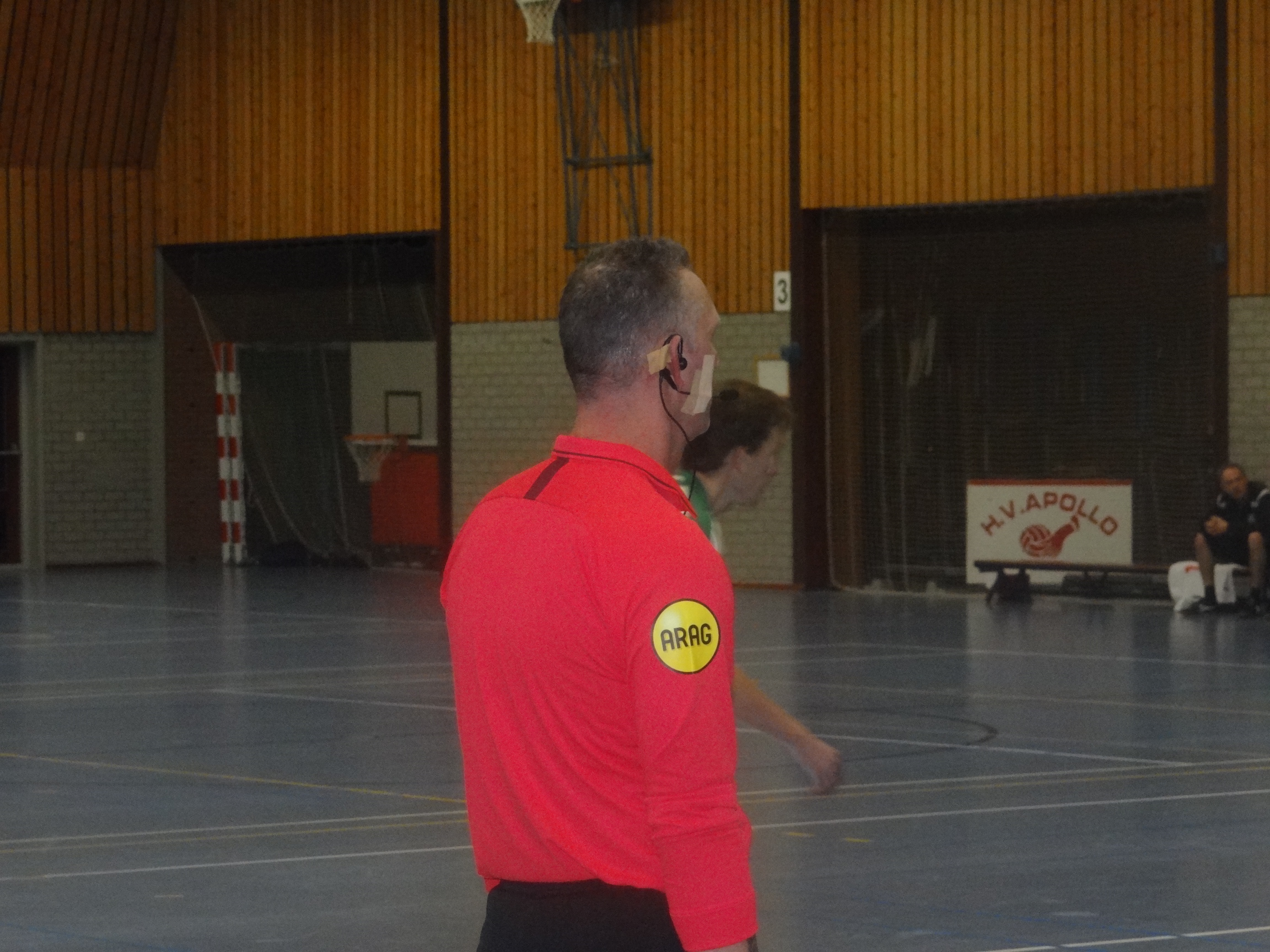 Planning Events – AXIWI Referee Academy
AXIWI Equipment for the best performing development
Coaching communication system for referees
The AXIWI communication system is thé tool for guiding and coaching other referees. With the communication system you are in direct contact with referees on the field. You can give directly instructions on distance by the wireless referee communication system from AXIWI. The communication system is also very good to use for communication between coaches and their assistents, during a training or a game.
Talent development
The communication system is also used to guide talented referees by referee coaches. During a game a referee coach stands next to the field, but is in direct contact with the referee by using the wireless AXIWI communication system. The referee can give direct feedback to the referee in the field about his performance. The information that the referee coach gets during the game (by listening to what the referee is saying), he can use after the game for the evaluation with the referee and increase the performance of the referee.
Referee training / course
The referee communication system is the perfect solution for coaches who are guiding starting referees. With the communication system a coach can give instructions about how to walk in the field and where to stand in certain game situations.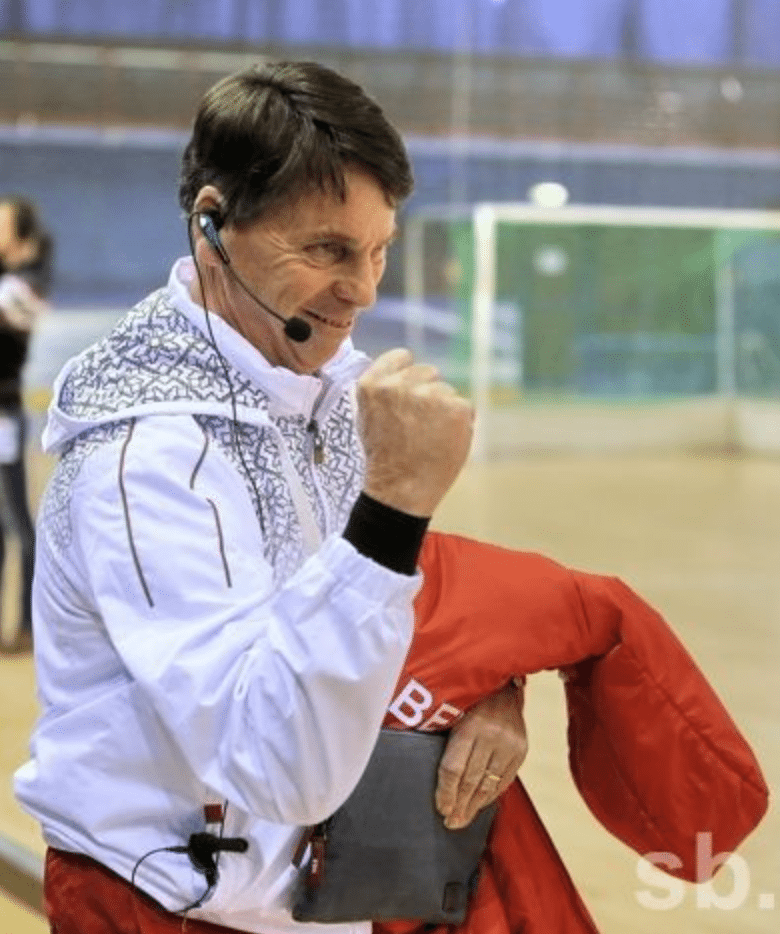 Technical Features
Frequency 2,402 – 2,483 Ghz
Dimension 65x32x22 mm
Weight 39 gram (incl. battery)
Reach up to +/- 250 metres
4 channels
Headset connection 3,5 mm
Recharge time 2 hours
Battery time 8 – 10 hours

Advantages

Full duplex and hands free

2 – 6 pers can communicate simultaneously
250 people can listen to the conversation
Open line connection, just like a telephone

Easy setup and very user friendly
Any unit can be set as Master / Follower
Customer service
Do you have any questions? We're there for you!
Directly an answer? Call us by phone between 8:15 am and 5:15 pm : +31 (0)180-691 400
Mobile phone: +31 614 16 45 02 (beyond working times)
Mail us: info@axitour.eu and we will answer your question as soon as possible.