Description
AXIWI AT-350 duplex communication system

Attention: you need one AXIWI unit per user.
All accessories and headsets can be used on either the AXIWI AT-320 and the AXIWI AT-350.

The AXIWI AT-350 and the AT-320 are not compatible.
The AXIWI AT-350 is our newest full duplex model. It has a reach up to 300 meters. It contains a display which shows the channel and it indicates the battery charge. We supply the AXIWI AT-350 in three frequency variants: 863 – 865 Mhz (European radio frequency), 902 – 928 Mhz (American radio frequency) and the 2,402 – 2,483 Ghz (worldwide approved radio frequency).  

It can be used for similar applications as the AXIWI AT-320. But with these features it could be used for larger sites such as stadiums and retail stores. The AT-350 contains much more possibilities. The AT-350 is also more durable and solid. It has the IP54 certification for dust- and water resistant (please take note this is not completely waterproof). This makes this system more suitable for outdoor use and in dusty environments.
VIDEO: Get started with AXIWI
Technical Features
Frequency 863 – 865 Mhz / 902 – 928 Mhz / 2,4 Ghz

Dimension 78x38x19 mm
Weight 70 gram (incl. battery)
Reach up to +/- 300 metres
8 channels
Headset connection 3,5 mm
Recharge time 4 hours
Battery time 10 hours
Advantages
Full duplex and hands free
2 – 6 pers can communicate simultaneously
250 people can listen to the conversation
Open line connection, just like a telephone
Easy setup and very user friendly
Any unit can be set as Master / Follower
VIDEO: User manual AXIWI AT-350
AXIWI AT-350 – wireless referee communication system

The AXIWI communication system is very populair among referees, coaches and sport officials and used in the majority of sports, think of: soccer, fieldhockey, rugby, handball, korfball, basketball, volleyball, baseball, water polo, floorball, beach sports and futsal.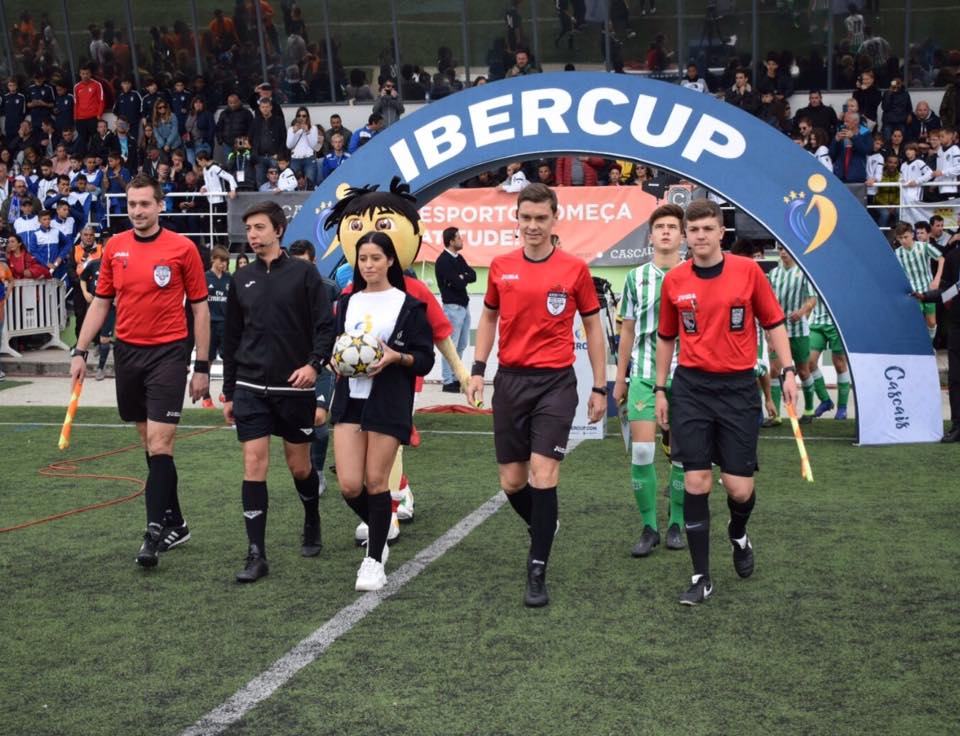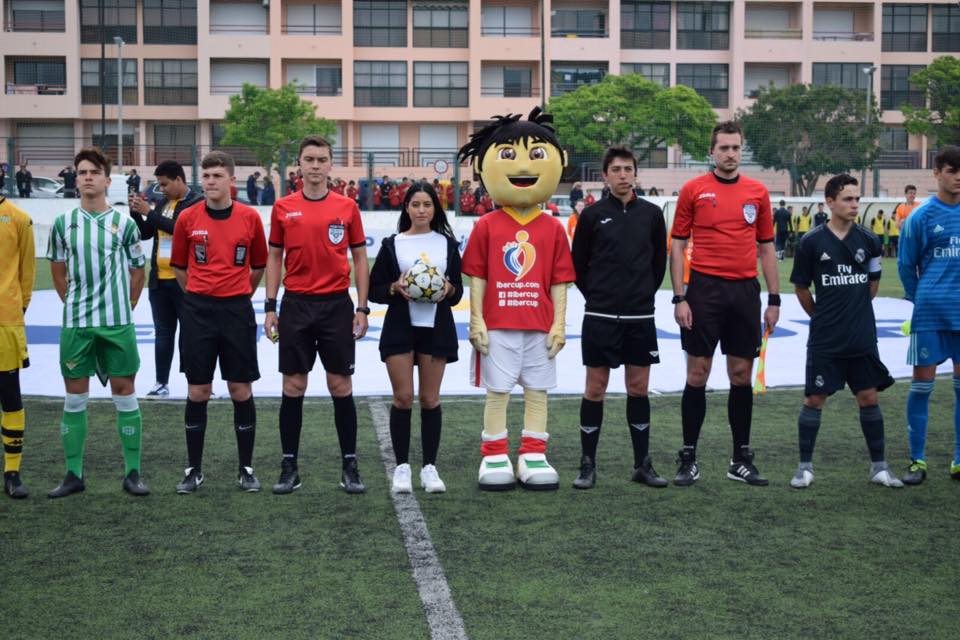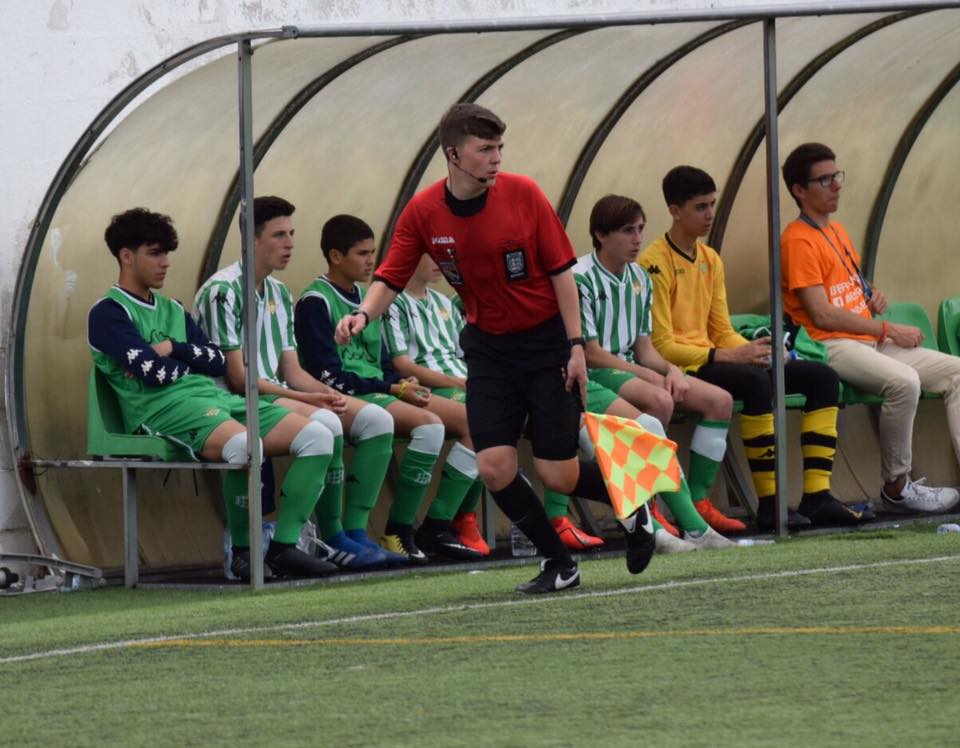 VIDEO: Referee communication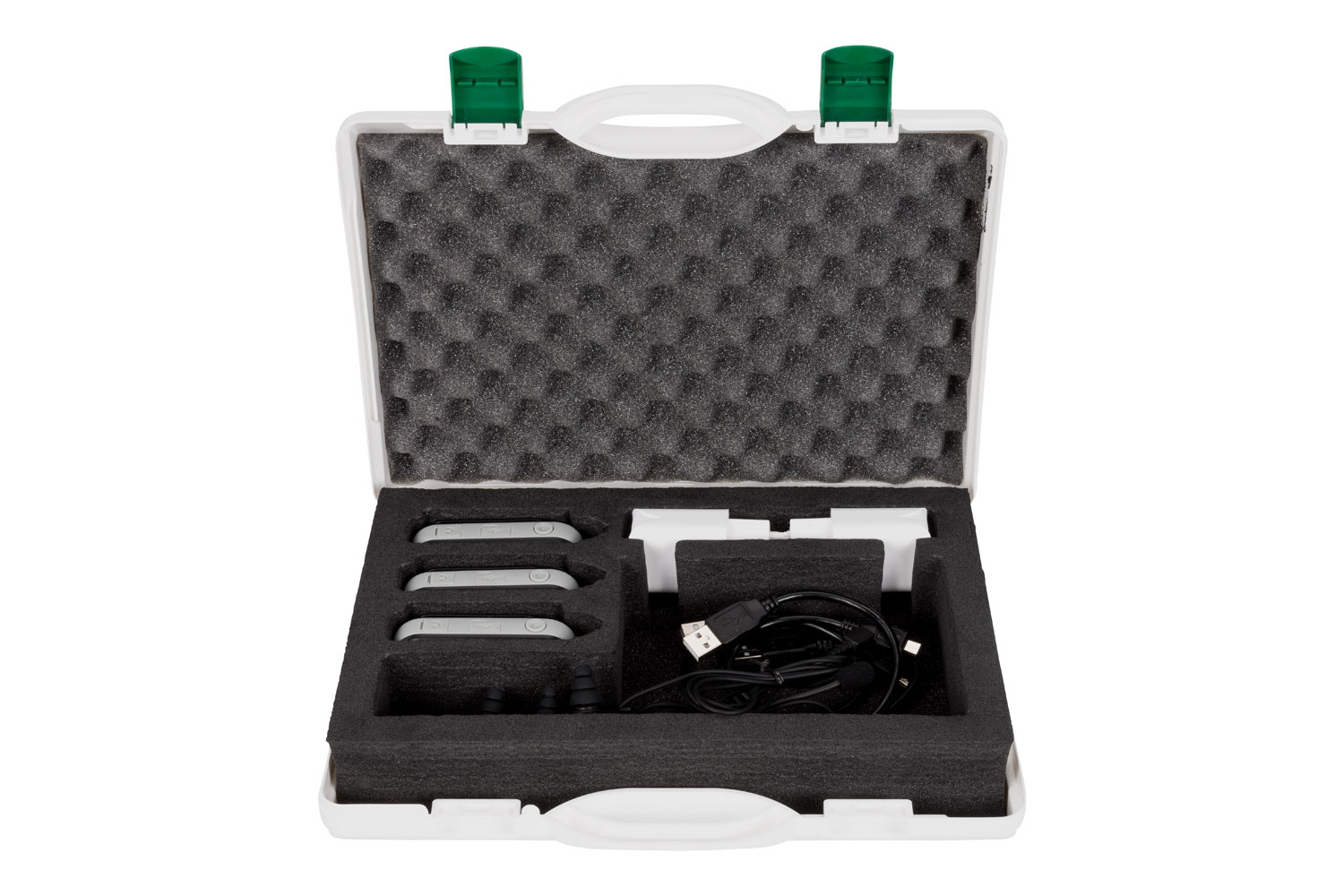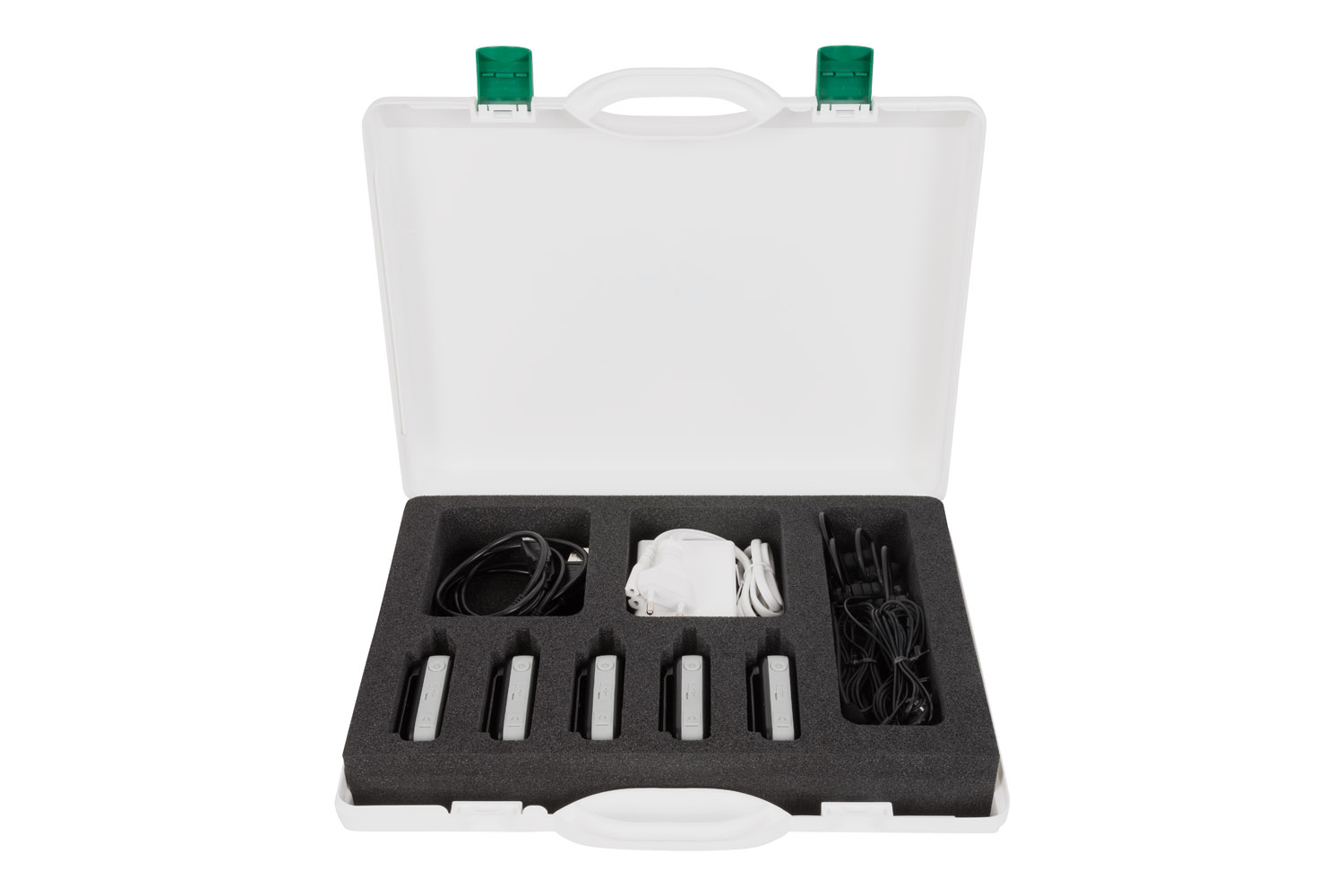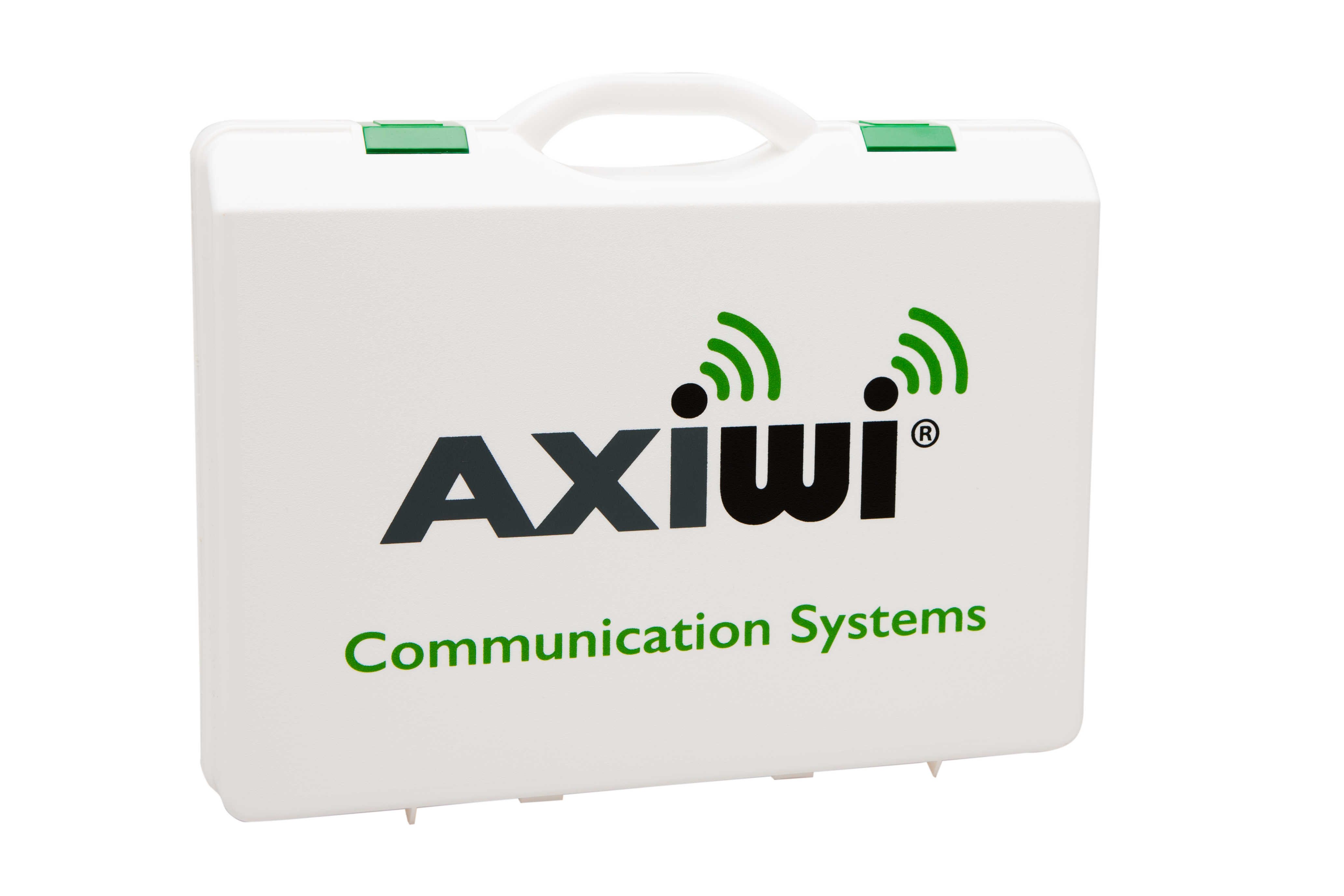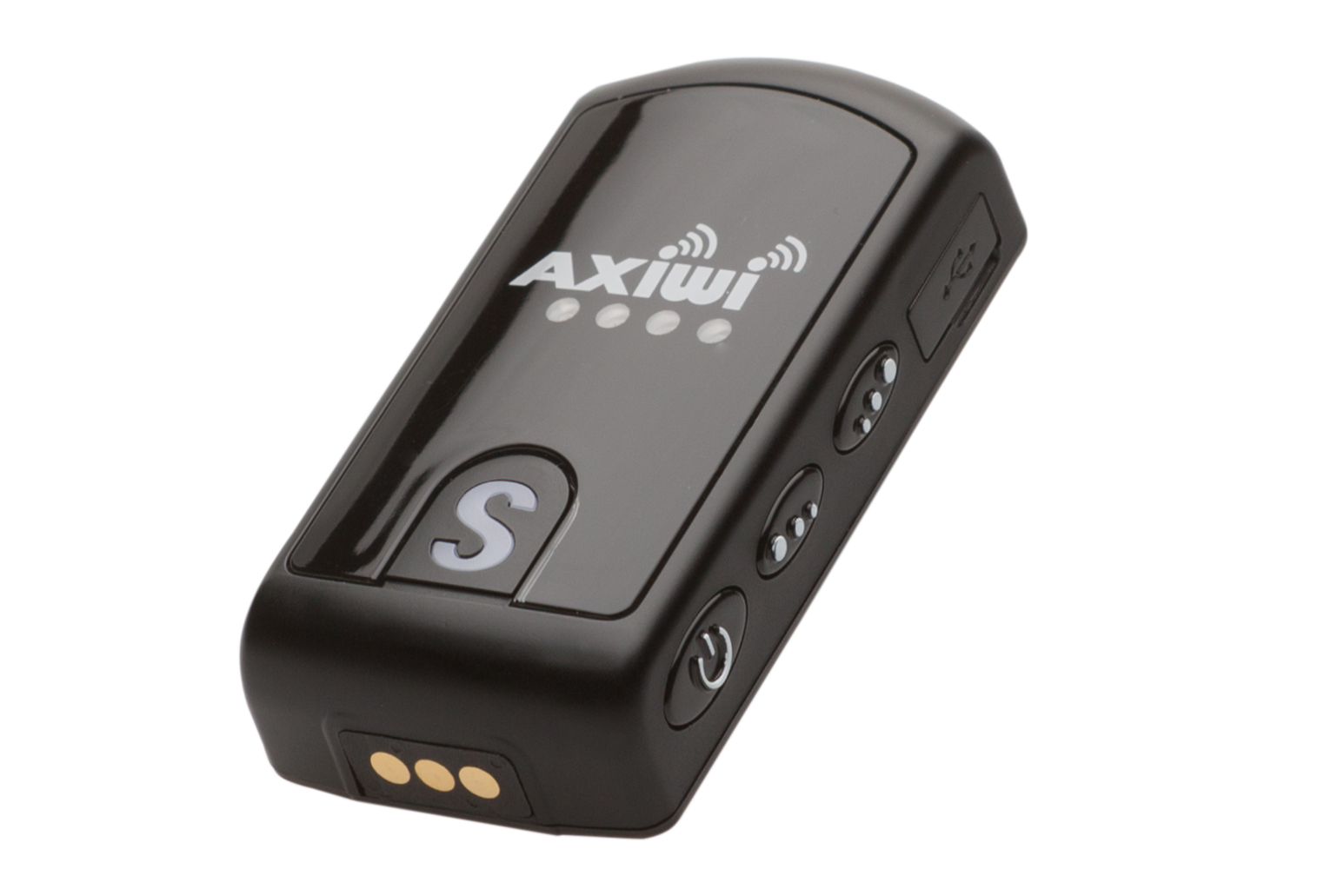 Compared to the AXIWI AT-320
More noise reduction, better sound quality. 
It is also IP 54; anti-dust and waterproof.
The AXIWI AT-350 is working on the 863 Mhz frequency, so no intereference of devices working on the 2,4 Ghz.
It could be used for larger sites; such as sports stadiums and retail stores.
Usage applications
The AXIWI communication system for 6 persons has several usage applications. We mentioned the most common: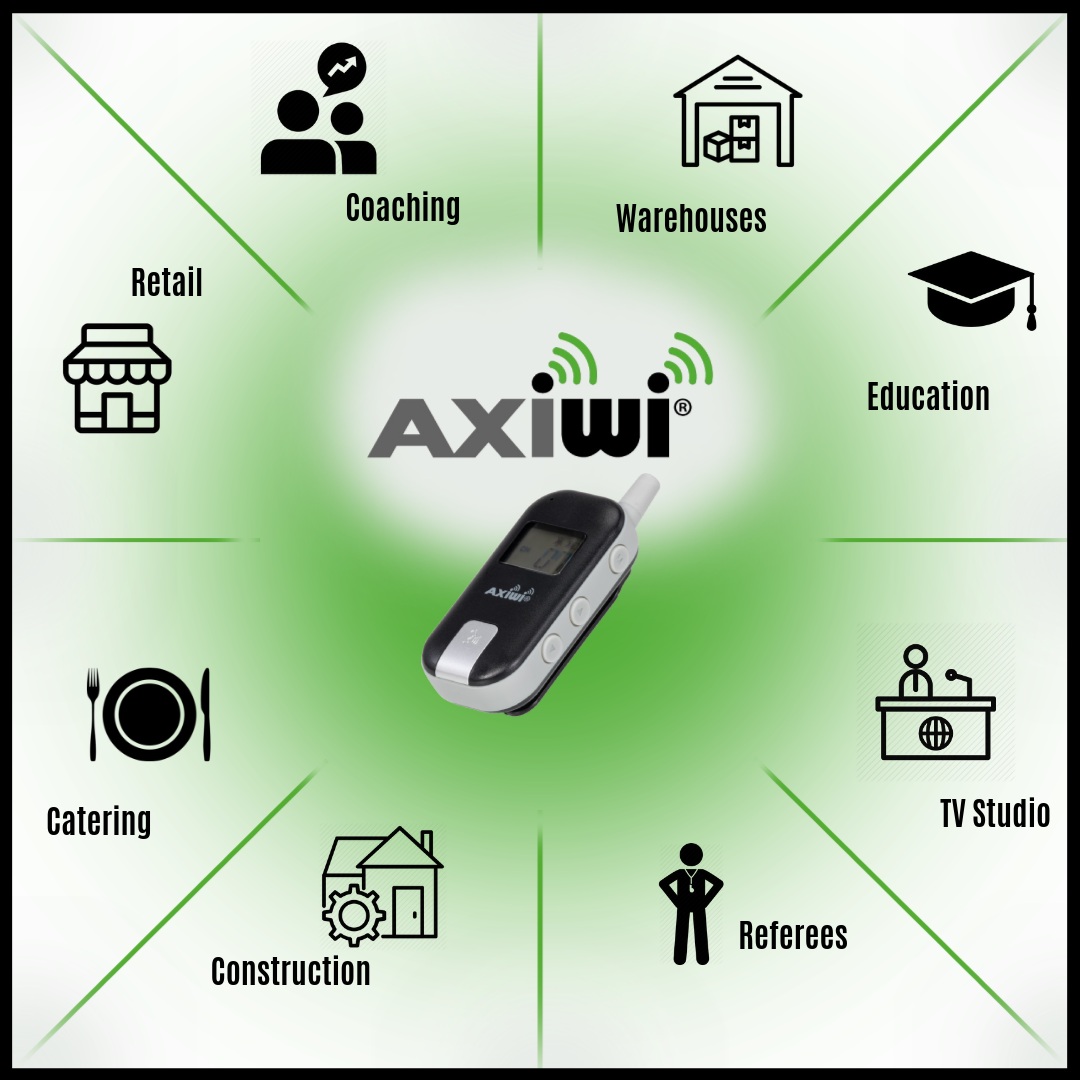 AXIWI Extender
At this moment we investigate the possibilty for using a range extender, so you will have a significant larger reach for your application. If you are interested in using AXIWI with an extender, please let us know with a message by e-mail. Send it: info@axiwi.com. We will keep you updated about the developments and when it is available.
User manual
Customer service
Any questions? We would love to be there for you!
An immediate answer? Call +31 180-691 400 between 8:15 am and 5:15 pm
Mobile phone: +31 614 16 45 02 (out of working times)
Mail to: info@axitour.eu and we will reply your question as soon as possible.