RAHC Umpire Academy has existed for 8 years and is constantly reinventing itself according to the principle that is called "kaizen" in Japan. The need for referees is great, and if we look at the percentage of girls/women in the total, there is work to be done. Sport Vlaanderen (Flemish Government) has made a considerable amount available in 2023 to promote sports among girls. But, unfortunately, they didn't wait for that at Royal Antwerp Hockey Club.
Mutual referee communication
For mutual communication between referees, a good communication system has been on the wish list for a long time. A communication system offers support in good cooperation and lowers the threshold to start whistling. On Sunday last, club umpire Cato Vleeschouwer, preparing for a National Referee exam, was the first to test the AXIWI headsets on the H2-team of Antwerp. The refereeing duo was supported by national referee Tom de Jonge, who acted as umpire coach.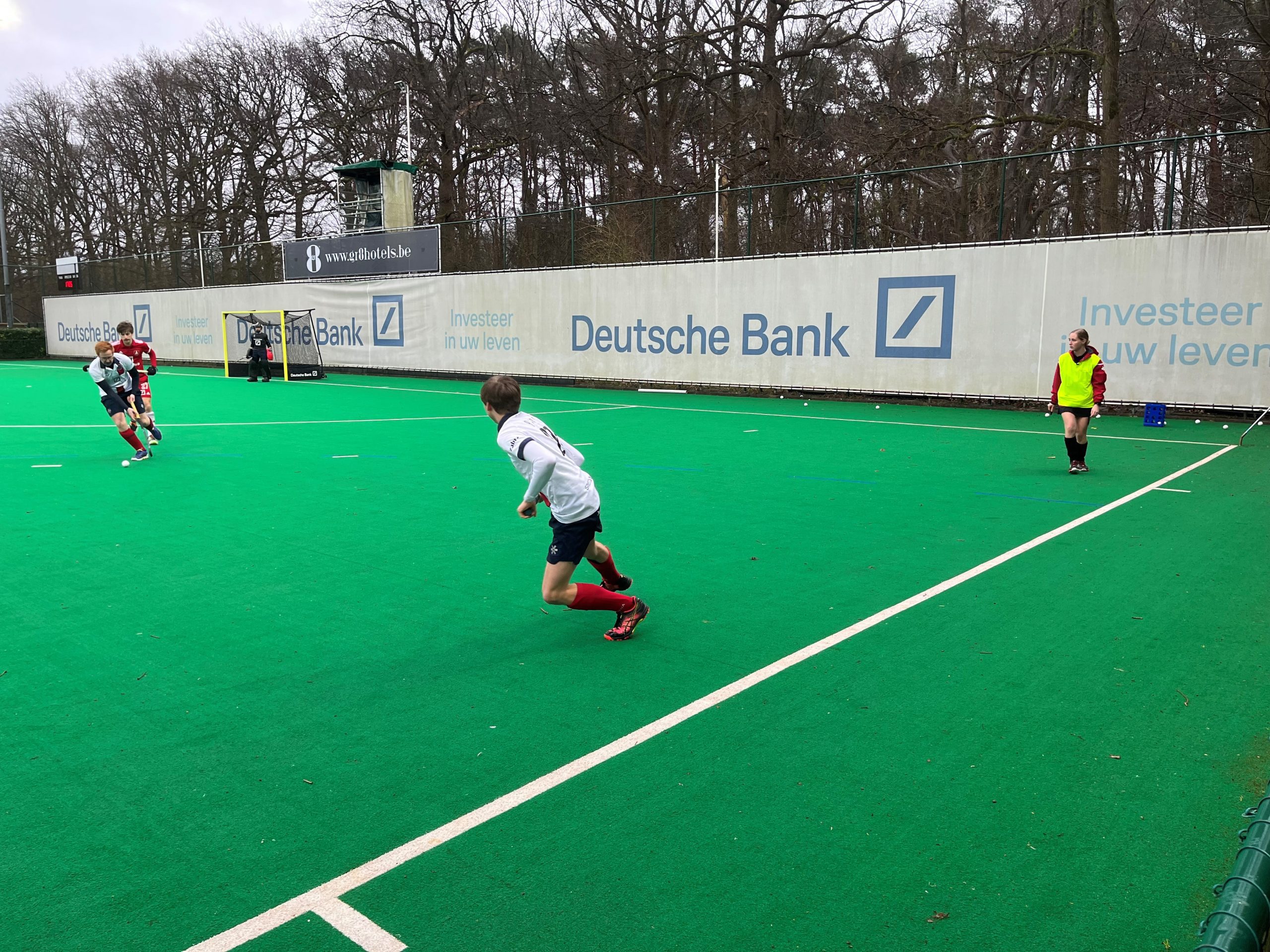 Training referees
Royal Antwerp Hockey Club deliberately chose a set of 3 pieces of the AXIWI AT-350 model for its training purposes. For example, 2 umpires and an umpire coach can communicate in real-time via the headsets. Umpire coaching was always done on game days. This is the best way to ensure good progress and 'fair play' for referees during the match. In addition, the presence of a coach reassures the game participants.
Referee communication
Besides coaching, the second pillar of RAHC Umpire Academy is "the strong duos". First, a more advanced referee supports the colleague, and then the AXIWI AT-350 is an extra asset for qualitative arbitration. As soon as the referee has mastered the running lines, the different signals, and the whistle; experience with working with headsets can be safely and independently built up.
Catch them young
Children are a sponge when it comes to absorbing knowledge. Therefore, from the age of 9, youth is welcome to whistle for other teams voluntarily. For example, they spend extra hours sporting on the field, improving their condition and understanding of the game.
Young players who play on half a field themselves whistle from the age of 11 for older teams on a large field. They build a massive advantage with this as a player. So in a personal trajectory, you grow from 'home umpire' to 'club umpire' (Flemish Hockey League) and 'national referee' (federal referee in NL) for the KBHB.
INTERVIEW with Mark Clattenburg about the added value of using referee headsets – 19-05-2021
"It is what my wife says with a dishwasher. When you haven't got one you don't know the difference. But when you get one, it changes your life."