Wireless communication system for yachts and motorboats
Sailing with a yacht or motorboat requires effective communication between the captain and his crew. The size of the ship, the wind, and the hectic environment all contribute to making effective communication more difficult. With the AXIWI communication system for sailing you are able to talk with up to 6 people at one time simultaneously. The system is hands free; there is no need for these six people to press any buttons to clear a channel or wait for others to stop talking and clear a channel. Other people using an AXIWI unit will be able to listen to the conversation. The AXIWI isn't completely waterproof (IP54). With the AXIWI armbelt (picture below) you will be sure you will be protected against heavy weather conditions, like rain.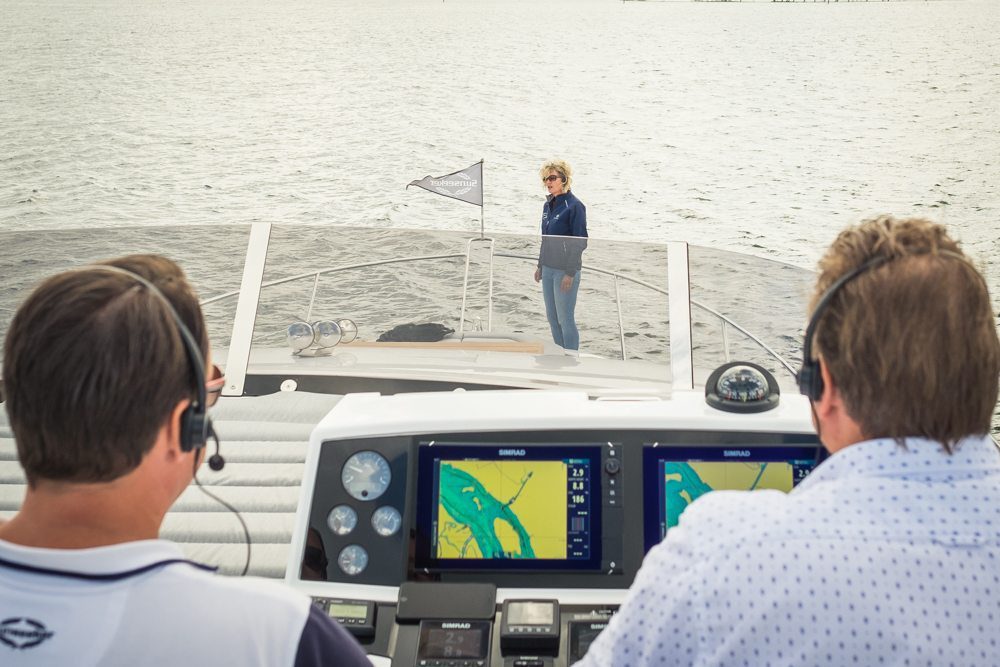 AXIWI in action on the Sunseeker Manhatten 66

In collaboration with Sunseeker we made these beautiful pictures on the Sunseeker Manhatten 66. The location was Marina Kamperland in Zeeland (the Netherlands). As you can see on the pictures, AXIWI works perfect on a yacht for the communication between the captain(s) and their crew.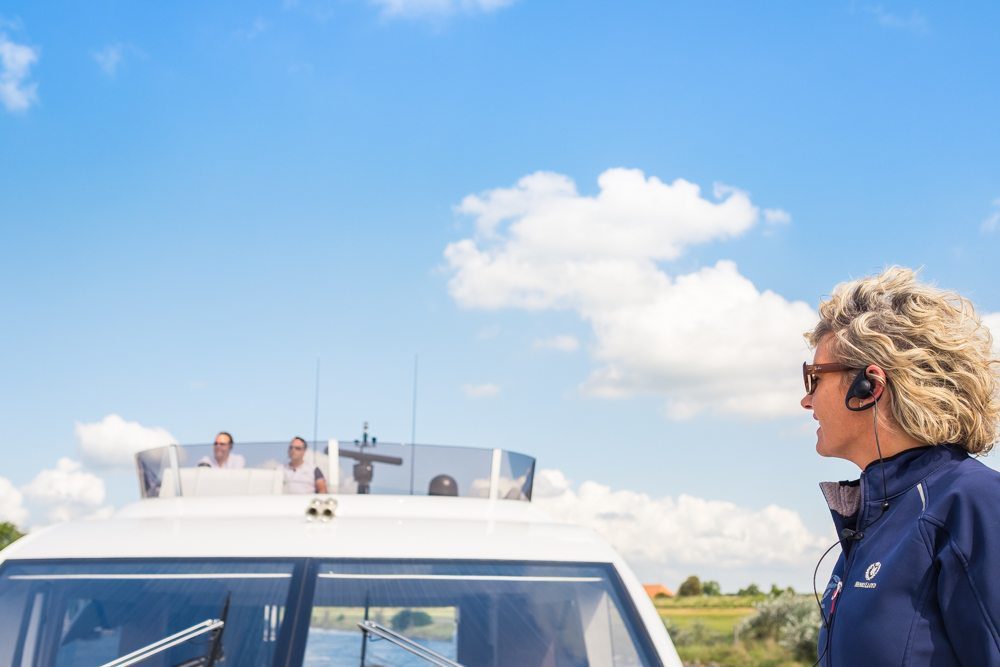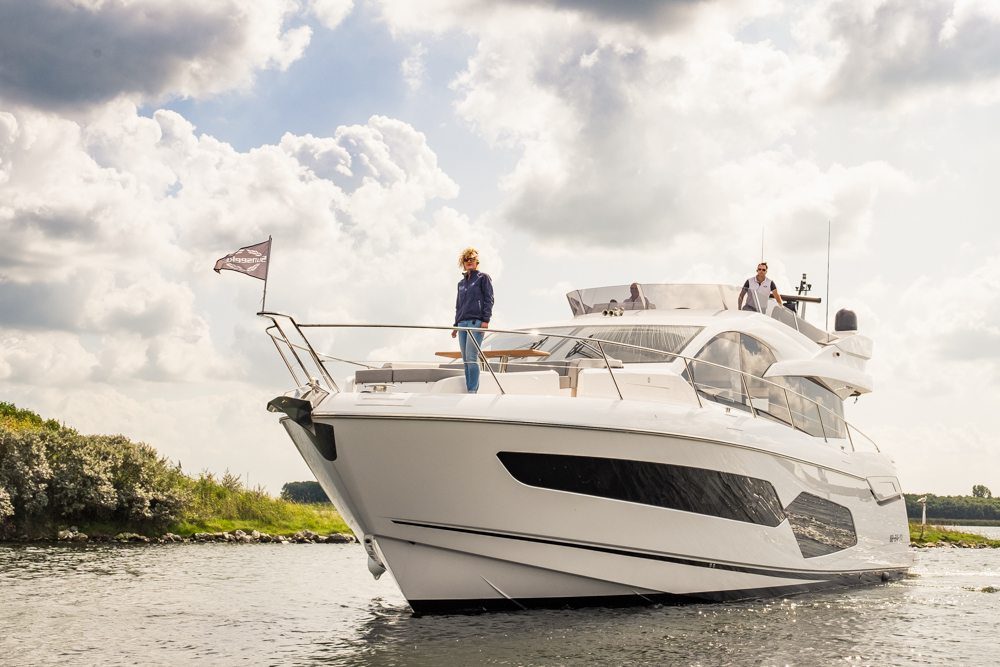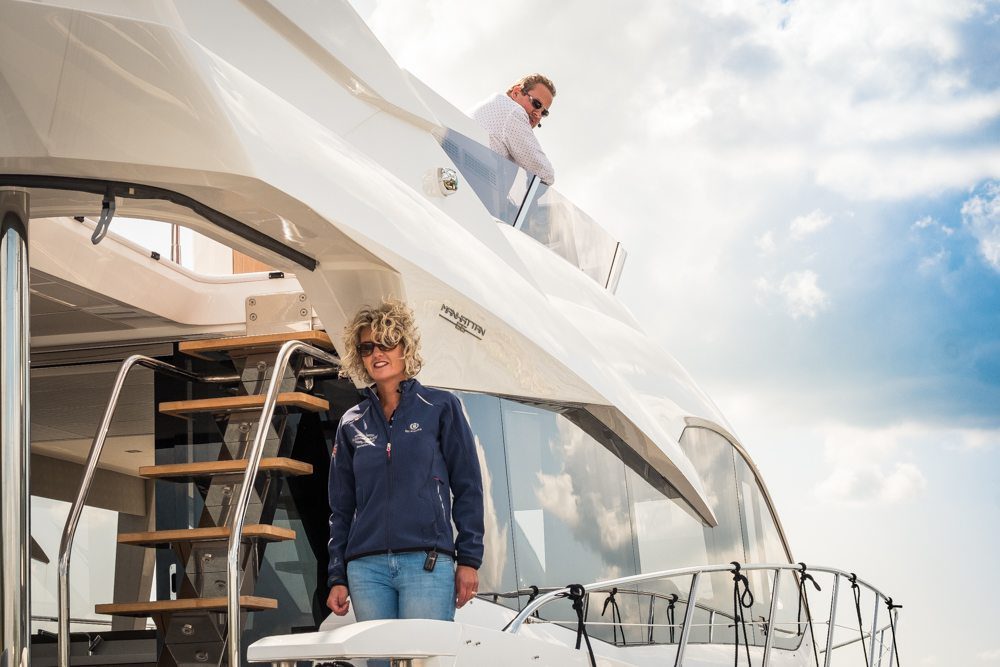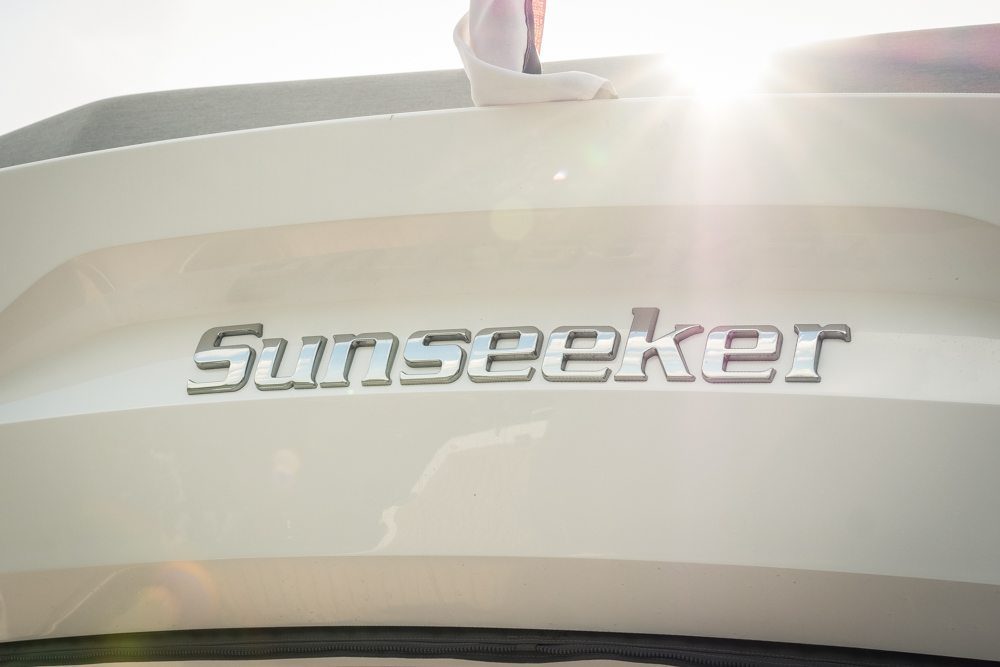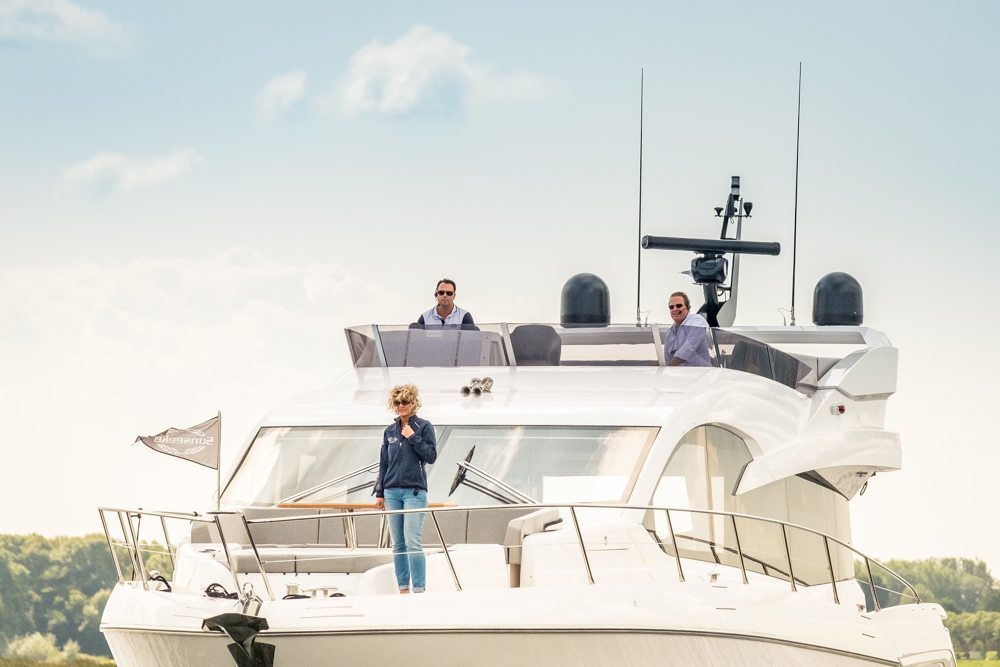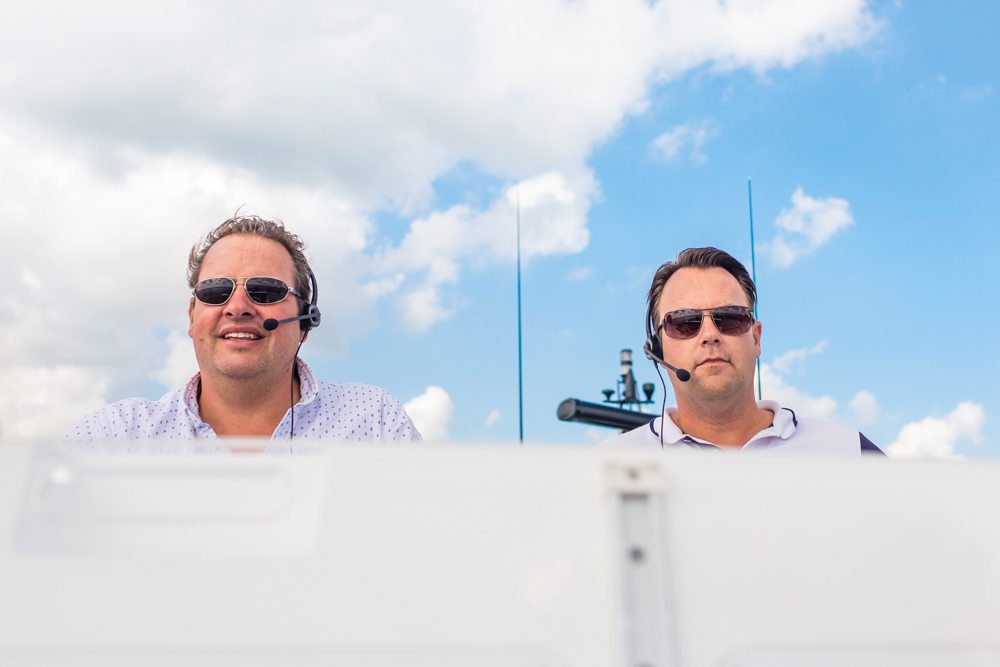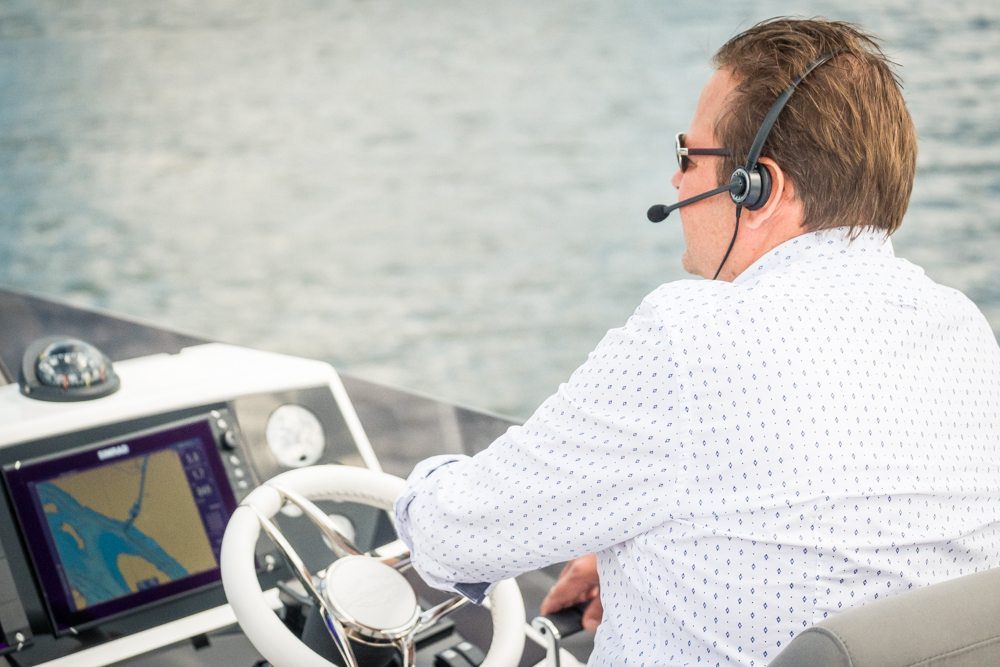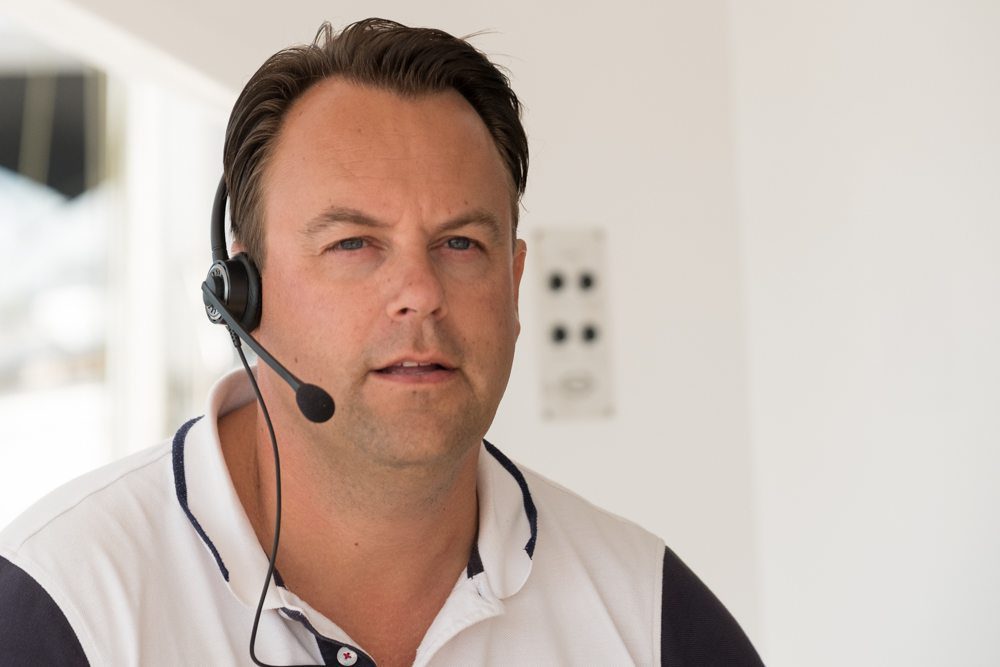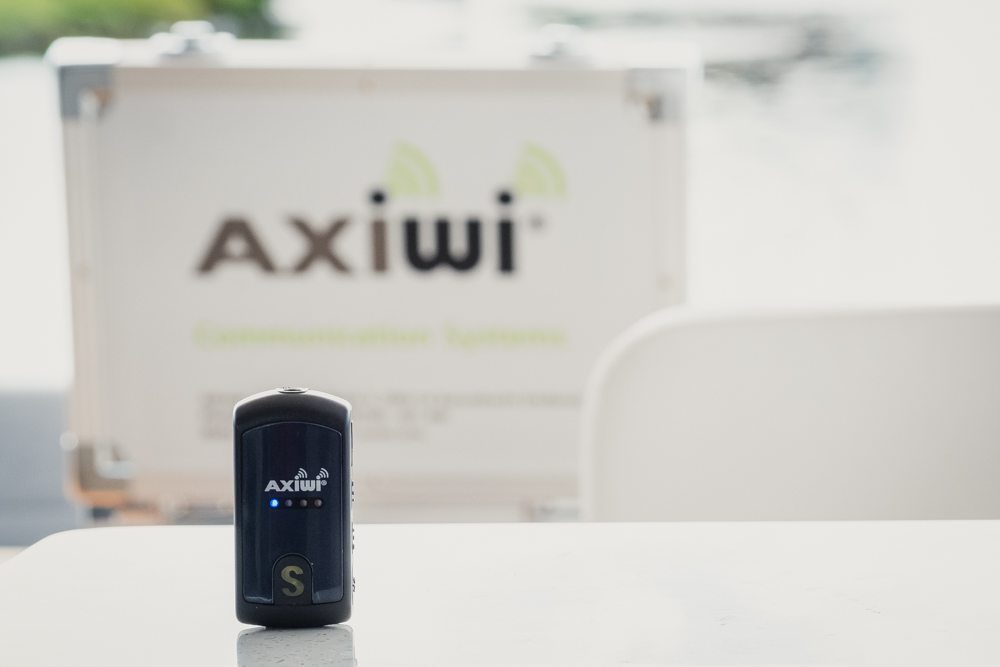 Photography: Joyce Engelen Fotografie
Sunseeker Manhatten 66 yacht

Designed with both entertaining and relaxation in mind
This innovative new model is designed to maximise entertainment options with exceptional panoramic hull and saloon windows. Throughout the main deck there is a strong focus on creating generous, useable sociable spaces. Her exterior lines flow effortlessly from the Portuguese-bridge bow seating and sunbathing areas to the expansive cockpit adjoining the well-equipped aft galley and saloon on the main deck.
More info about the Sunseeker yachts: www.sunseeker.com / www.sunseeker.nl
NEWS 07-09-2021: They no longer sail on the 'Zoute Liefde' without the wireless headsets of AXIWI
"On the recommendation of friends, we bought an AXIWI communication set. Our friends sail the world and are delighted with the AXIWI communication system. Many sailors ask about our experiences because you don't see it much in water sports yet. No more yelling or frustration because you don't understand each other now that we communicate with AXIWI. "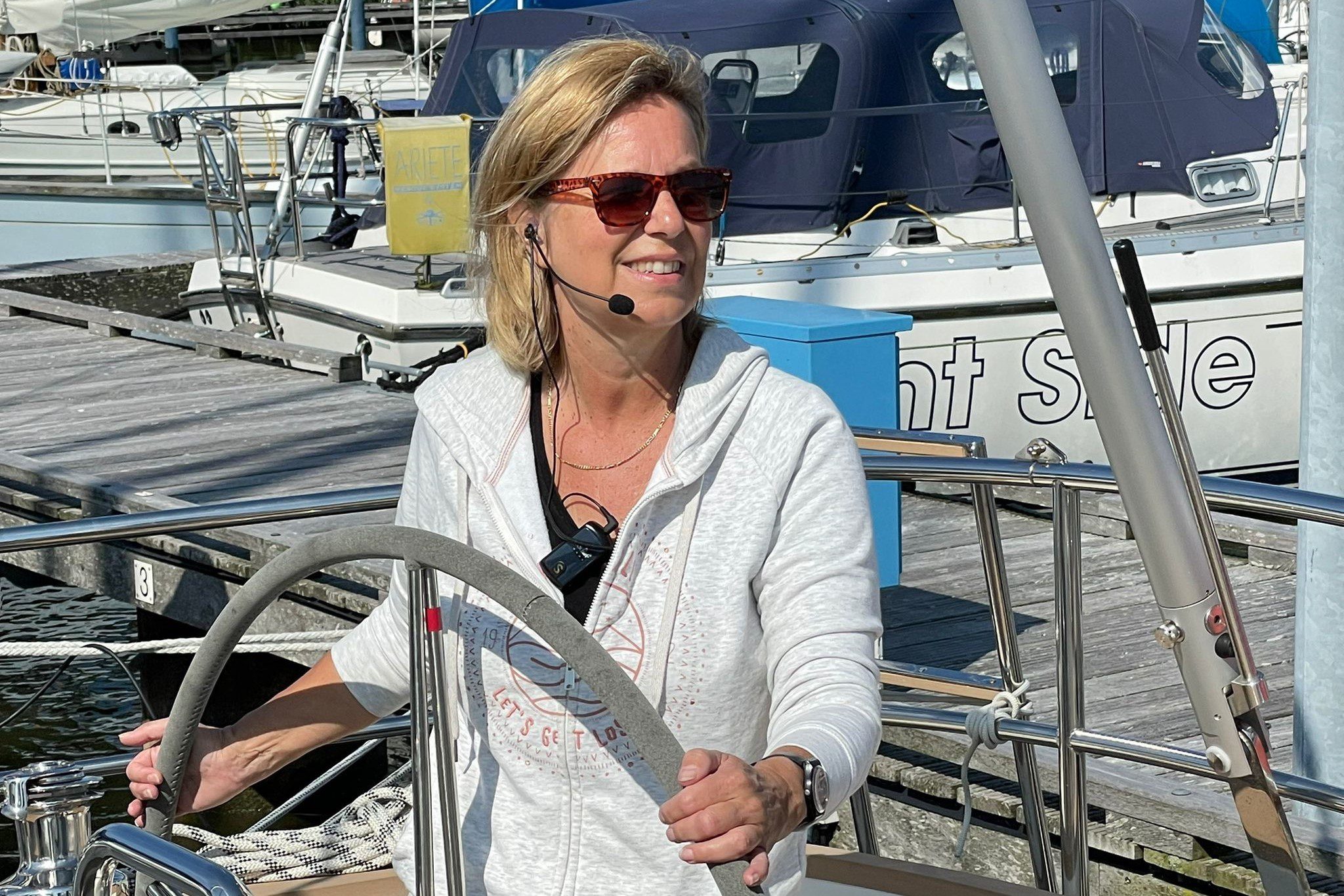 Safety on board

Your instructions will be heard by the whole crew easily, loud and clear. With the AXIWI communication system for sailing you can communicate with the two key crew members you assign as easy as you would using a telephone. AXIWI will also increase safety on board. No longer will you need to yell loudly and hope your instructions are clear and understood in those critical moments. With AXIWI you will be able to provide easy to hear and clear instructions to everybody.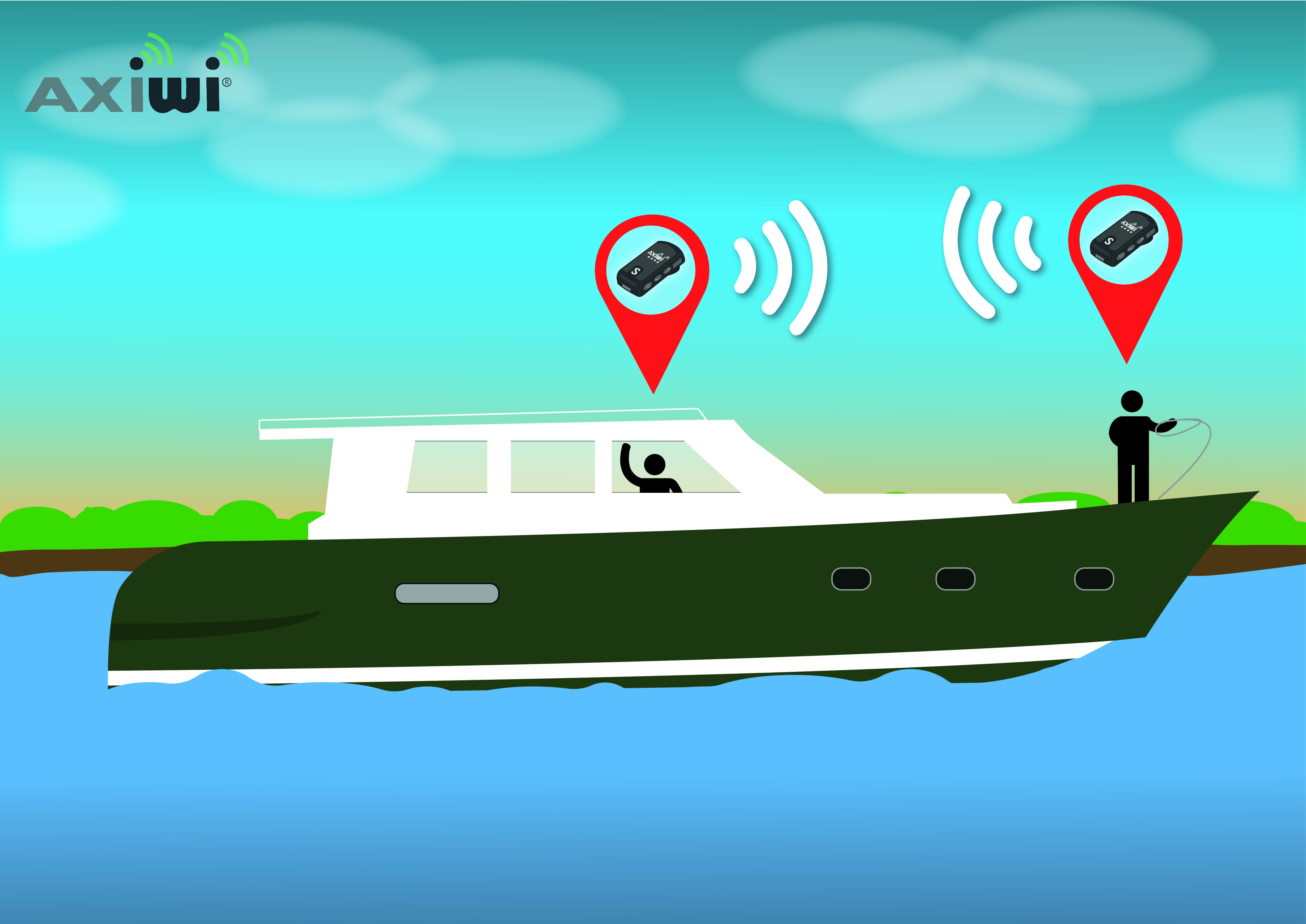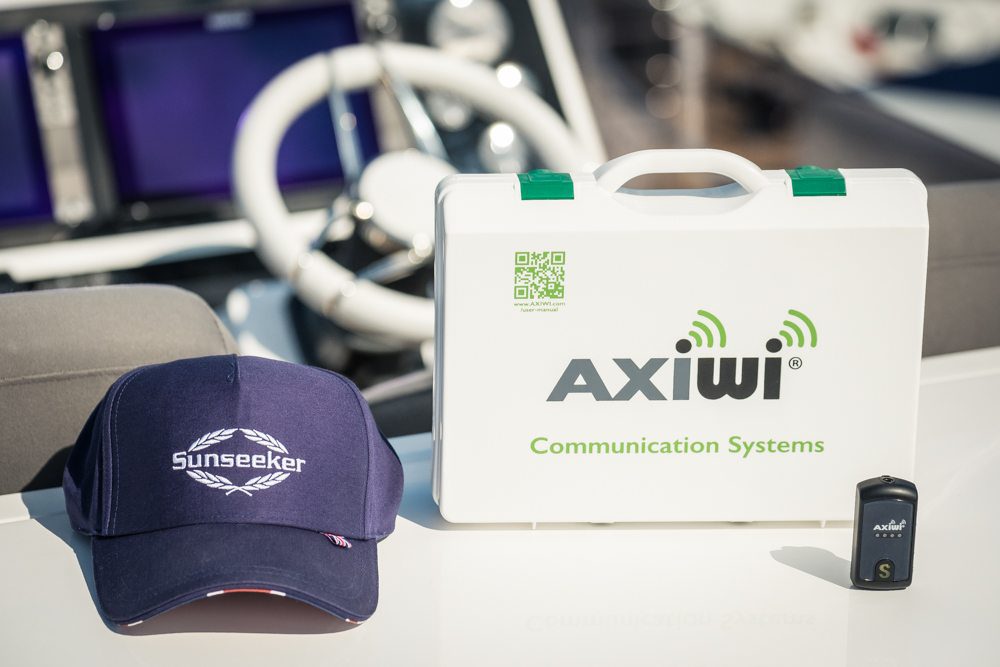 AXIWI Communication System
The AXIWI communication system only weighs  39 grams, has a safety lanyard and a clothing clip. The communication system is powered by a rechargeable battery and has a service life of 8-12 hours. There are various headsets available. The AXIWI communication system allows five people to communicate with each other simultaneously, others can listen in or break  into the conversation.
Customer service
Any questions? We would love to be there for you!
An immediate answer? Call +31 (0)180-691 400 between 8:15 am and 5:15 pm
Mobile phone: +31 614 16 45 02 (out of working times)
Mail to: info@axitour.eu and we will reply your question as soon as possible.