The Malaysian Hockey Confederation (MHC) has decided that the 2022 Malaysia Hockey League (MHL) championships for the men's and women's categories will be held from February 18 to 31 March. The MHC has acquired two sets of AXIWI for this league so umpires can work with this system. 
"As a result, this effective Video Umpire setup is bringing the league to another level."
Video Umpire setup
In the picture below you see the Video Umpire setup at the Malaysia National Hockey Stadium, Bukit Jalil for the Malaysian Hockey League 2022. We worked on the best solution possible to facilitate our AXIWI headsets with the TV Broadcaster's system.
The key to a successful VU system is to cooperate well with the TV Broadcaster Sukan TV RTM for the best performance result. Factors such as the type of communication systems (full-duplex) and location of the Video Umpire Station must be considered too, ensuring an effective system. As a result, this effective Video Umpire setup is bringing the league to another level.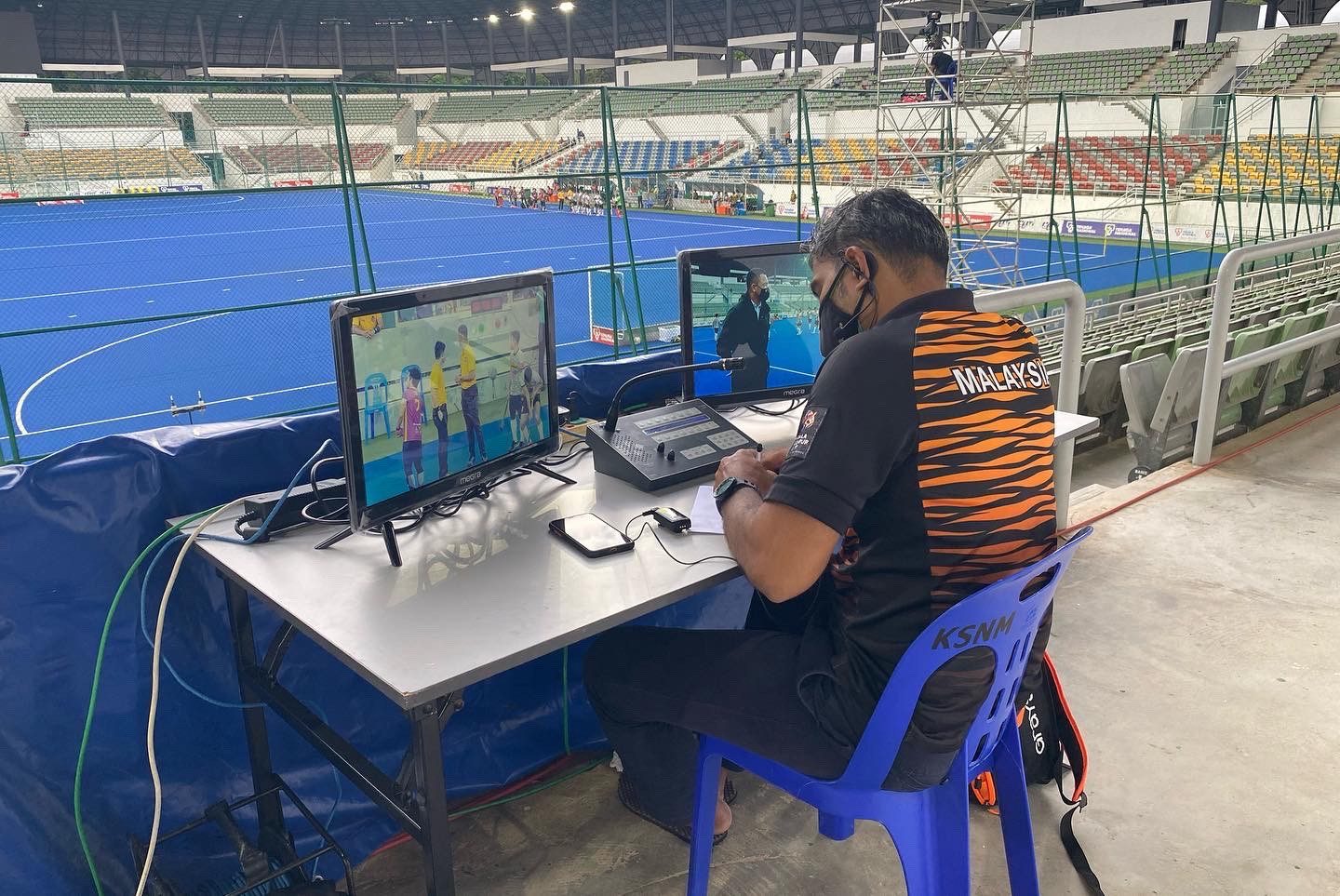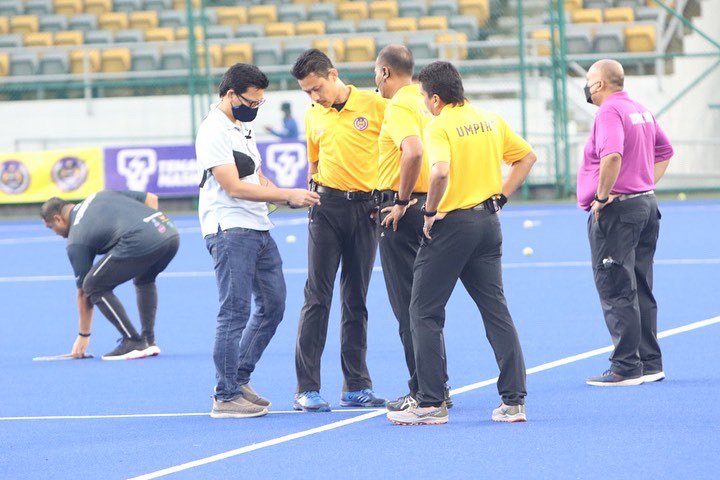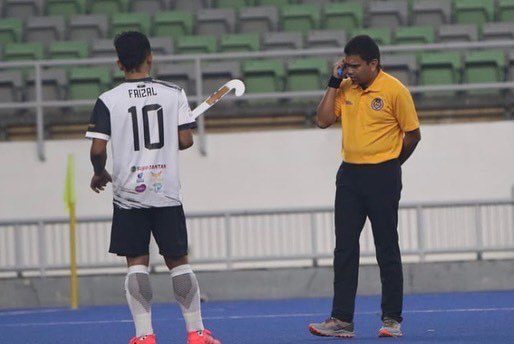 Malaysian umpires working with AXIWI
Malaysian field hockey umpires are working already for years with the AXIWI headsets. For example, Iskandar Rashdan has been working with AXIWI since 2017. In January 2020 he and his umpire colleagues worked with AXIWI in the Stadium Hoki Nasional Bukit Jalil.  He then said about the use of AXIWI: "At this stadium, we had 2 matches, Men & Women, simultaneously; side by side. So we split the 4 units into two pairs. It worked effectively well and much to our delight." Standing from left to right on the picture: Iskandar (International panel) Eric Koh (Pro League Panel) Cookie Tan (Pro League Panel from Singapore) and Ayu Zainuddin (International Panel).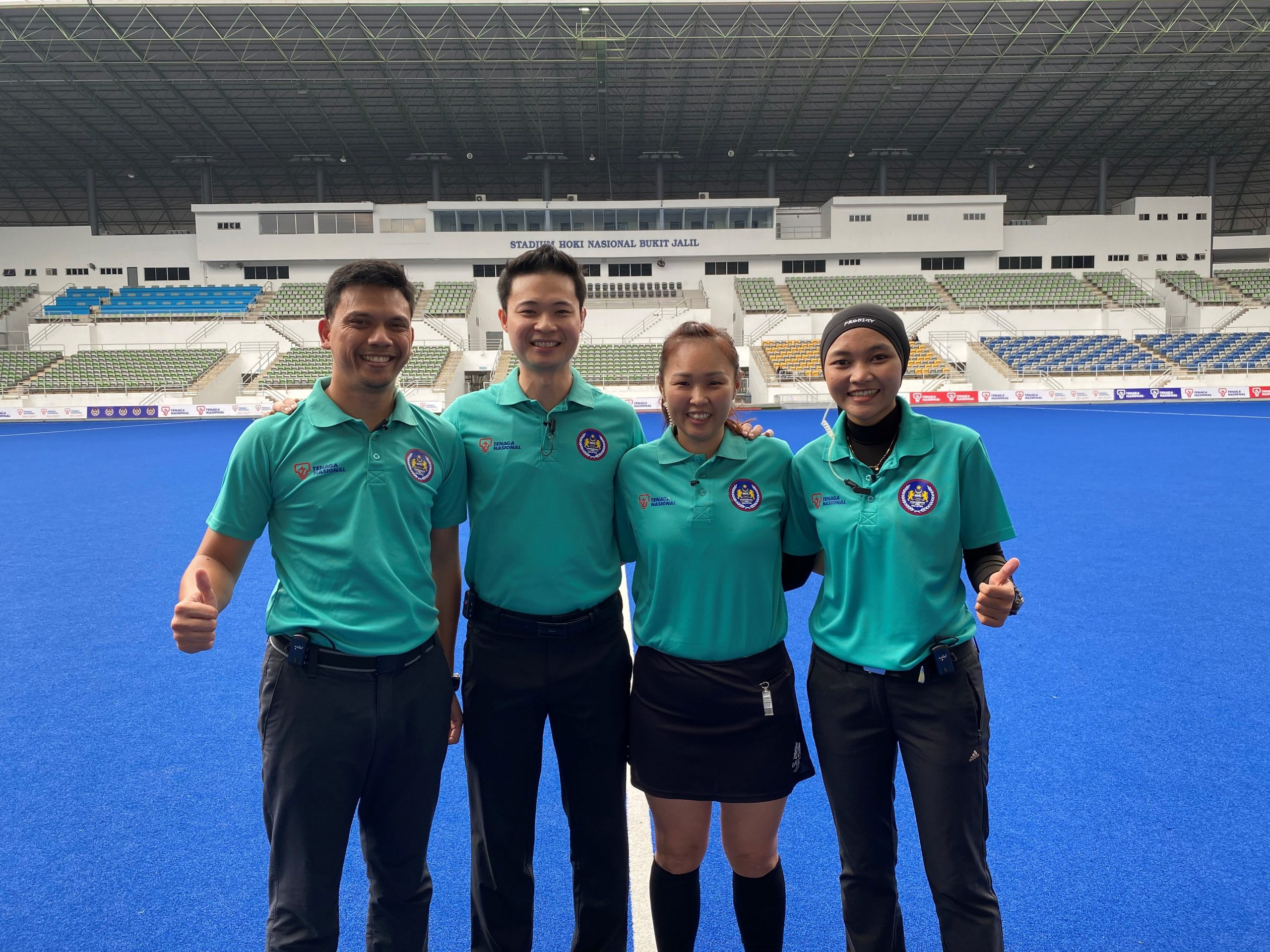 More information about AXIWI
Click on the pictures below to go directly to the webpage.