This article is written by Jesse Bachinsky
I spent all November training and racing in Canmore, Alberta, with the Canadian National Team. I made lots of gains and had some amazing races! I went to Finland in December for the World Cup and achieved my best International placings and points to date yet. I came in 7th, 9th and 12th! A big improvement over my last season's rankings of 12, 14 and 16th.
I have 14 races in four weeks, so it's going to be a busy time, and then I will finish my season off at the Canada Winter Games and Canadian nationals in March.
AXIWI Headsets; a game-changer
The headsets have been amazing and are a game-changer! My guide and coach just love them! They are so easy to use, have a great sound system and work great in the cold. They are also really light, which makes them super accessible for racing.
Recently, an article about Jesse was written in the Kenora Miner & News: 'Kenora athlete competes in Finland at Para Nordic World Cup'. A must-read if you are interested in the adventures of a young, driven and ambitious visually impaired skier for who the grind never stops. Below are two quotes about working with the AXIWI headsets:
"For Bachinsky, skiing works a little differently because he is visually impaired. He uses his friend and guide, Levi Nadlersmith, to help direct him along the course. Through a communication system, Bachinsky can safely navigate unfamiliar terrain."
"I use a guide to ski, he skis in front of me and he basically tells me where to go. We have a communication system, a two-way radio so that he can tell me if I need to go left or right or if there is a corner, etc…"
Without good, safe and reliable communication I wouldn't get too far.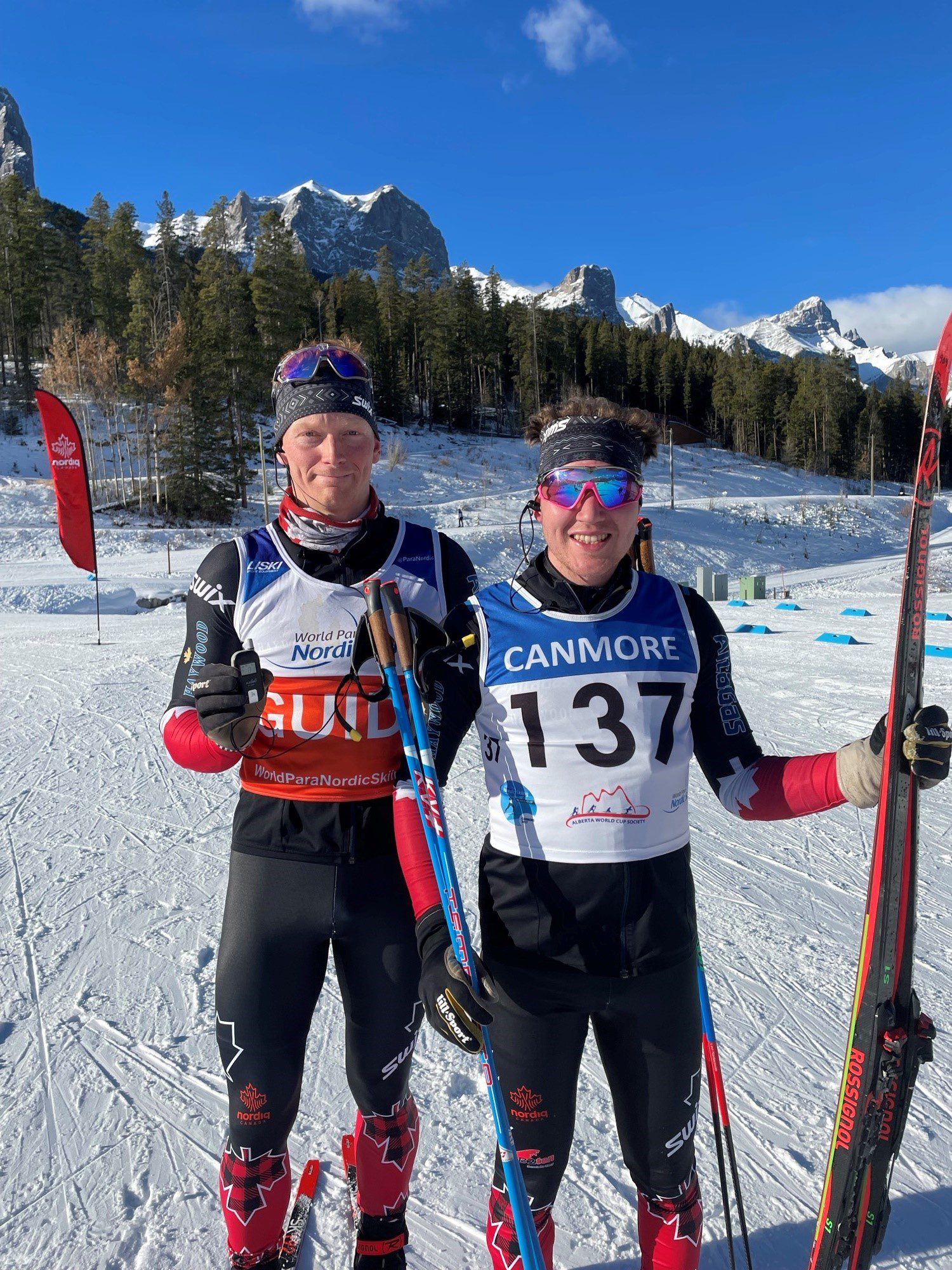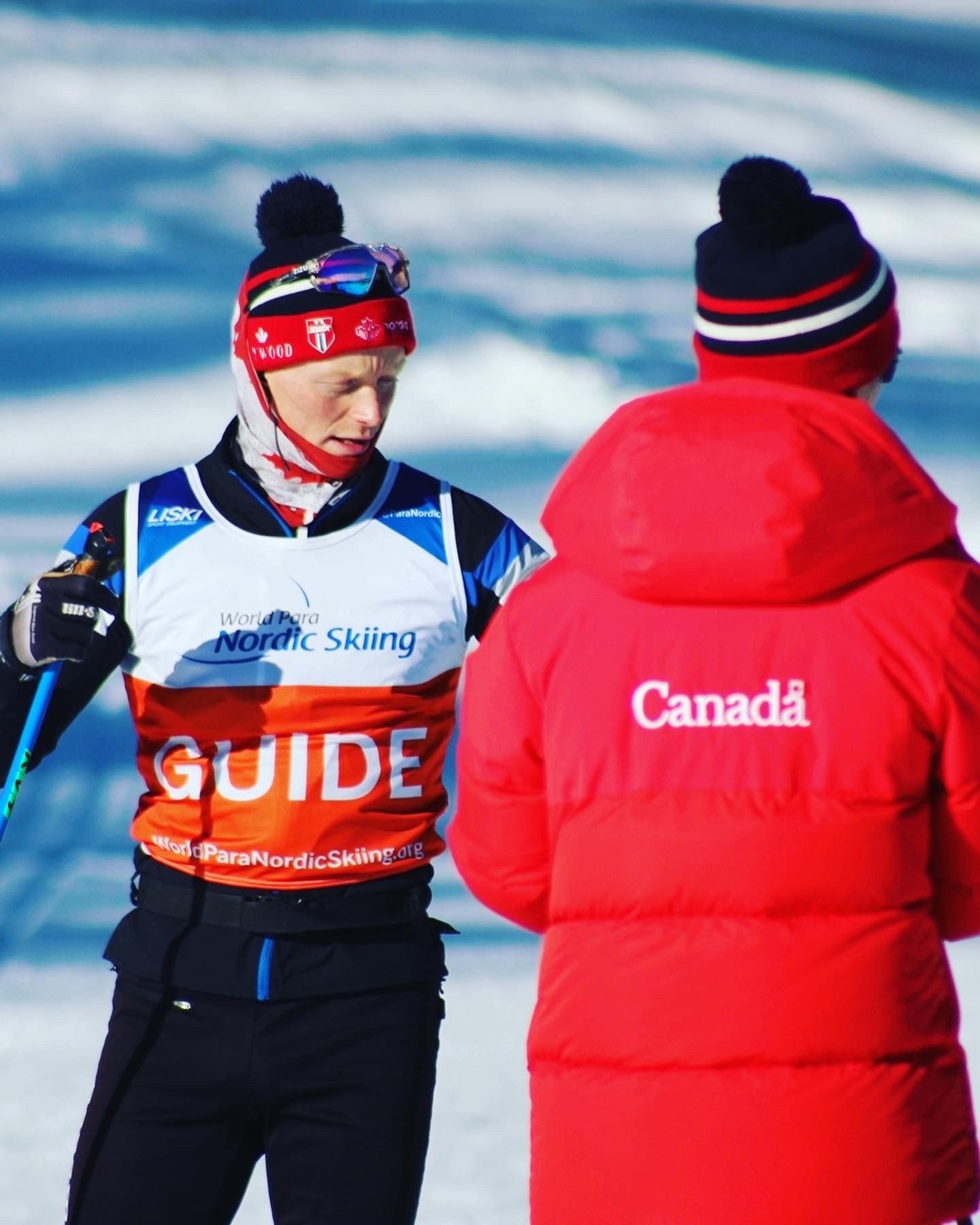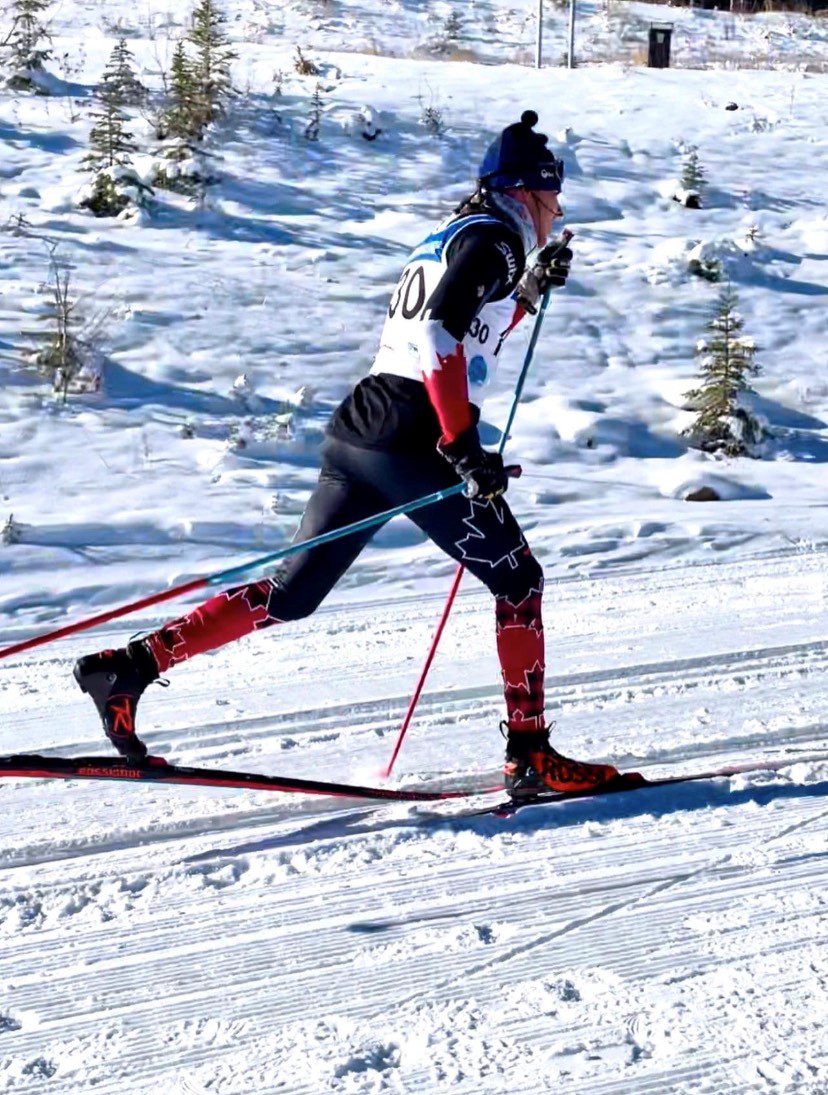 About Jesse Bachinsky
Jesse was born with no central vision and by the age of 15 was further diagnosed with a degenerative eye disease that also took his peripheral vision. He credits skiing and the para community for helping him through a very difficult time in his life. Jesse has never let his loss of vision hold him back. He realizes there are things he can control and things he cannot. What he is in control of is his attitude and outlook. Jesse focuses on what he can do, and not what he can't. He may be blind, but his vision is clear!
 Jesse hopes to be a mentor to other kids with visual impairments and to show them that you can do anything ,if you set your mind to it! When he is not training on Nordic skis, Jesse loves to snowboard and is an instructor at his local ski hill. In the summer he spends his time kayaking, paddle boarding, canoeing and fishing.
 His greatest inspiration comes from his family. They have always encouraged and supported Jesse in trying new things.  His greatest athletic inspiration is Brian McKeever. Having skied his first overseas races at the 2019 World Cup in Finland with Brian, it was definitely a dream come true for Jesse.
Jesse Bachinsky
AXIWI® for the visually impaired
With the AXIWI communication system, two or more people can communicate with each other wirelessly at a distance. People with visual impairment cannot see everything or not at all. This makes performing certain activities difficult and, in some cases, impossible. The visually impaired are assisted by a supervisor in various activities. Despite intensive guidance, an attendant may need a communication system for better help and communication between the attendant and the disabled person. In this way, the activity can be performed optimally.