Training Logistics & Distribution
As a Logistics & Distribution Training department, we provide various training courses in the field of mobile work equipment, machine operation, occupational health & safety and 'code 95' for drivers. Now that the measures are slowly but surely being relaxed, we are very enthusiastic that we can train our employees again. We also had to cancel the training sessions in the initial period (of Covid19), given the uncertainty of the virus. During this period, we have not been idle, but we have designed our training, in such a way, that we can again provide the training sessions, according to the RIVM Covid-19 guidelines.
Technische Unie is the largest technical wholesaler in the Netherlands. The more than 2,000 employees supply millions of products in the field of electrical engineering, lighting, data communication, installation materials, plumbing, heating and air-conditioning to installation and construction companies.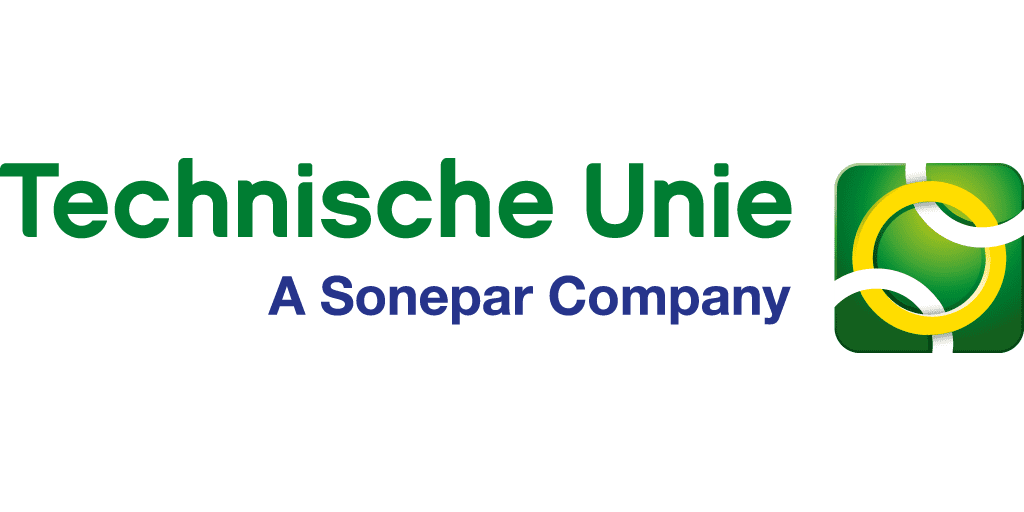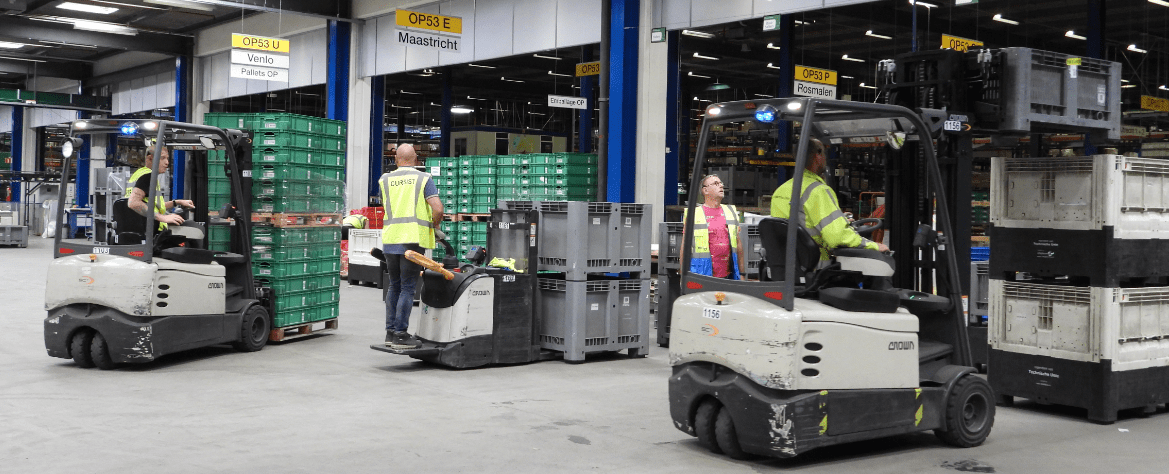 AXIWI – headsets for warehouse logistics
It is no longer possible to literally "look over the shoulder", so we will have to use an alternative. We choose for the AXIWI AT-350 duplex communication system for warehouse logistics, after excellent service that Axitour Communication Solutions has offered us.
Our trainers provide clear instructions before training on social distancing and hygiene. During our training we use the wireless headsets for logistics of AXIWI and we can even control the  1.5-meter measure better. The students are asked to pay attention to each other and to remind each other of the agreed rules of conduct. In this way, with four (4) students and one (1) trainer, we can remain intelligible at all times, without having to shout!
Coach clearly "in the moment" from a distance
Trainer and trainees did have a very positive experience with the AXIWI® headsets. Via an open line, the trainer can effortlessly coach the trainees, remotely, and at the moment. It is always hectic in our distribution centres, and due to the many automated roller tracks, this entails the necessary noise level. The AXIWI® headsets for warehouse logistics allow us in having clear and loud 2-way communication in the warehouse. And the communication between coach and trainee is relaxer, than working without a headset.

Train multiple groups at the same time
Sometimes, we train with several trainers at the same time in the same area. It is an advantage that the headsets do have eight (8) different channels, and in this way, you have no interference from each other. Thee system has a reach of +/- 300 meters. And the sets are suitable for indoor and outdoor use. The sound quality is top-notch. And a wide range of headsets is available.
Professionalization training distribution center
So even without the necessary Corona measures, the system provides a more professional training, where everyone feels heard. Next time too, we will definitely choose Axitour!
More info about headsets for warehouse logistics