Referees can use AXIWI® headsets for communication between themselves and the assistant referees during a game; it enables them to take faster and more correct decisions. Nowadays sports clubs and referee academies are using wireless headsets for coaching starting and talented referees. With coaching headsets, observers and coaches can support starting and qualified referees directly during the game. Within the referee training courses, the use of coaching headsets ensures a demonstrably faster "learning curve" for the referees. The directions of the coach can be directly practised "at the moment" in the field.
Coaching starting and talented referees
In this article, we discuss the benefits of starting and talented referees. Why is coaching between these two types of referees different? When you coach a starting referee, you are focussing on letting the referee getting confidence in refereeing. And to obtain the right positioning in the field. When you coach talented referees, you are working on specific development points you discussed before the game with the referee or referee group. In this blog article, we are talking about the benefits of using wireless coaching headsets.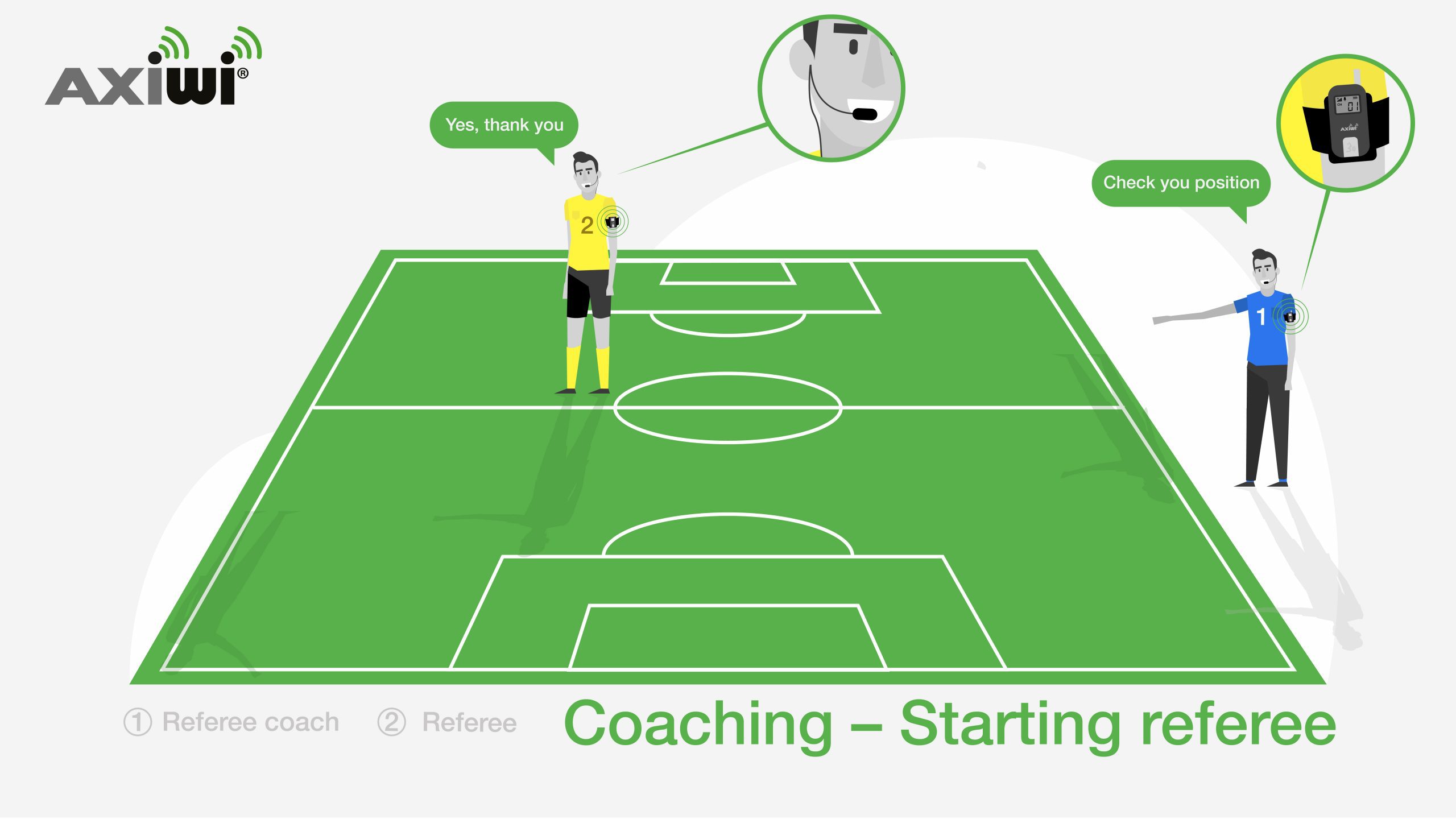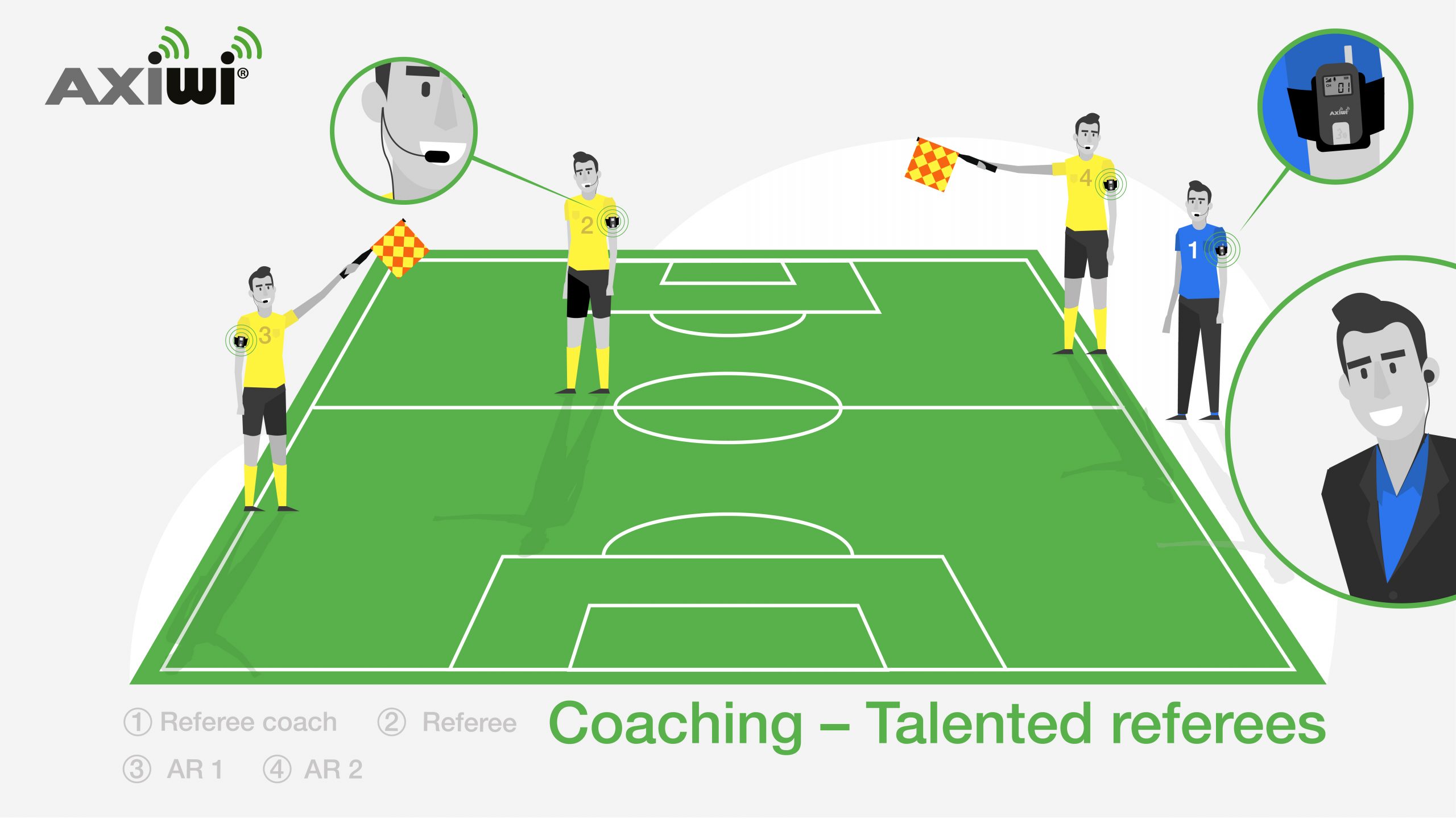 Benefits of wireless coaching headsets while coaching referees
Benefits for starting referees
They get tips, via the wireless headset, about their agreed development points.

Faster learning curve; positioning, running lines, communication, behaviour etc.;

Fast and effective evaluation with the observer;

Condition for working with headsets as a referee

An often-heard condition for working with headsets is that referees need to master the basics of refereeing, like:

Knowing the rules of the game;

How to communicate with colleagues and game participants.

Experiences in refereeing during games without headsets.
Benefits for the referee coach
Give feedback directly to the referee in the field, via the coaching headset. Coaching with a headset isn't limited to halftime, before or after the game;
The referee coach can't only see how the referees reacting to different game situations, but he can also hear the conversations between the referee(s) and players and other game partcipants;
Referees get more confident;
More focus on coaching because you are continously in contact.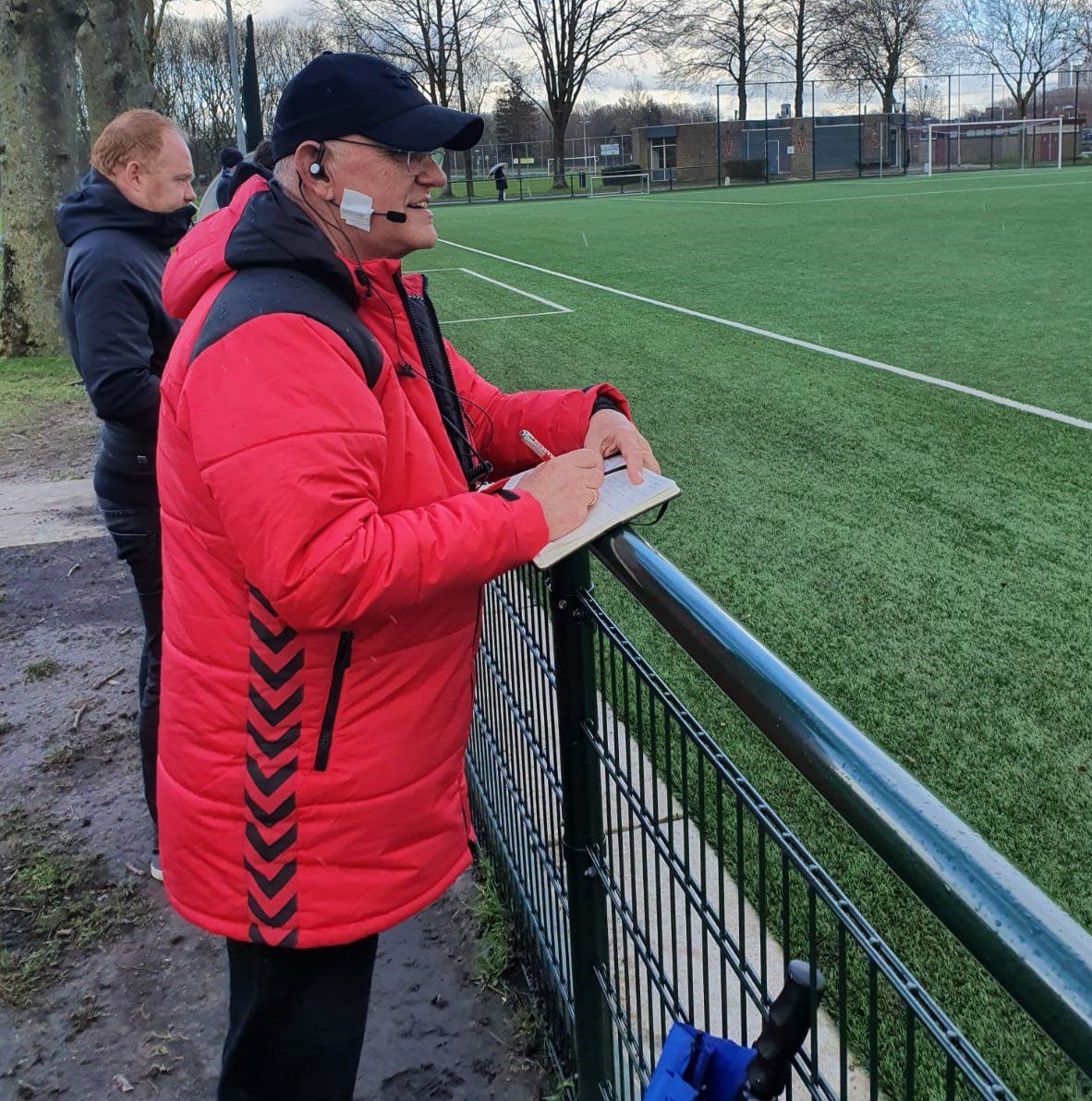 PRESS Release: KAA Gent Referee Academy innovates with AXIWI
The KAA Gent Referee Acadamy keeps fulfilling its role as an innovator and educator of young soccer referees. This time with the innovative AXIWI wireless communication systems (often called headsets) for the coaching of young referees. By using the headsets, with the referees who are in training, the observer can coach the referees directly on the field.  The wireless communication system helps young referees by providing the possibility to guide faster, more direct and better. In the end, after continuous coaching, the system will help them leading games with more confidence.
VIDEO: KAA Gent referee academy innovates with AXIWI