Motorboat is the information portal for fans of motorized water sports. Motorboot has a magazine, website and organizes events. In the February edition of 2020, AXIWI received a nice mention in the section where 7 questions were asked to a couple who hava a motor boat together.
In this edition the honor to Marja van der Plas and Annet Reurink. Their Barkas 1100 OK "Auchentoshan" is at WSV Lisse. To the question "What is the division of roles on board" they give the following answer: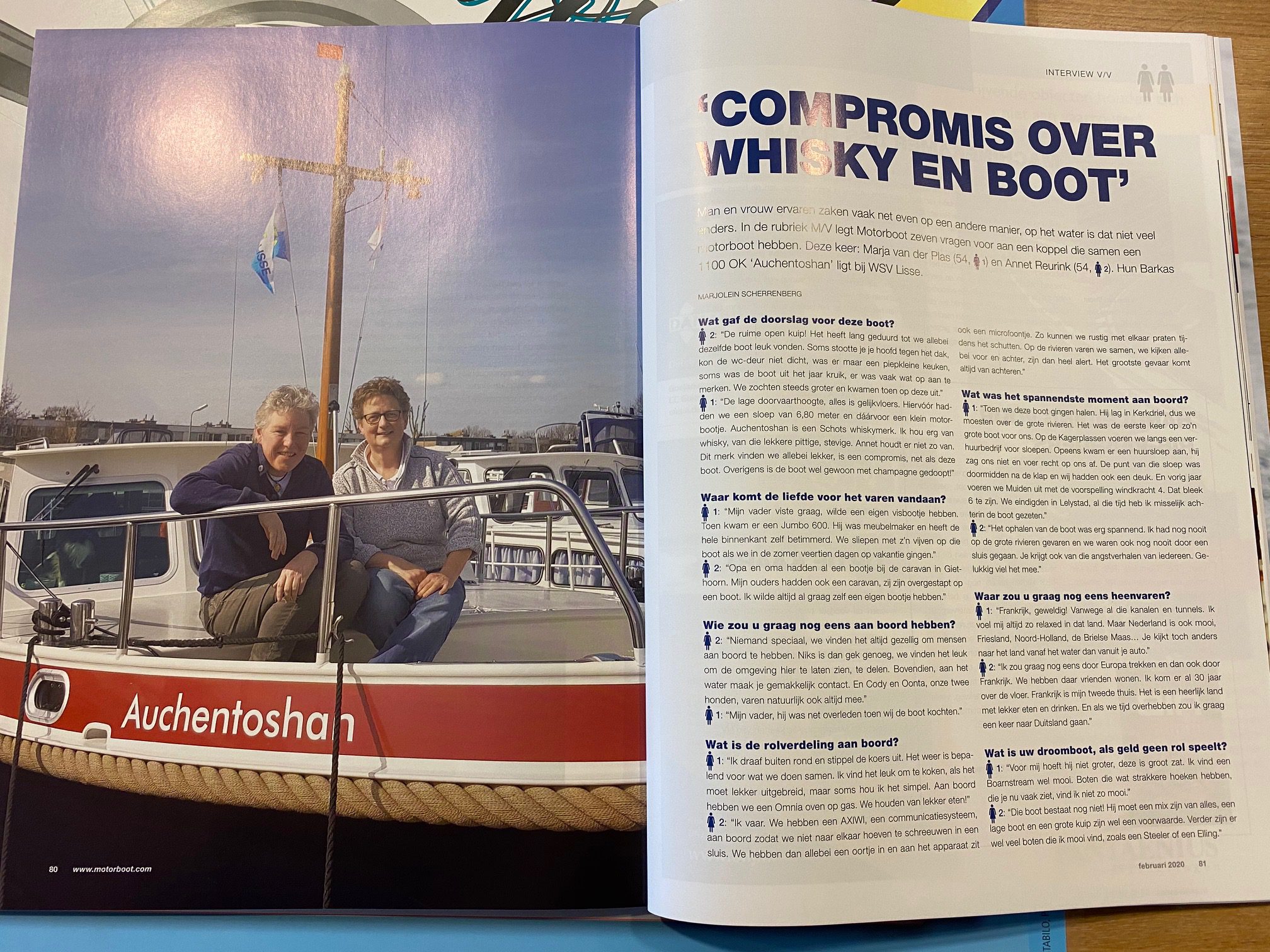 Marja van der Plas: "I am the one who is walking around outside and set the course. The weather determines what we do together. I like to cook, if it has to nice and extensive, but sometimes I keep it simple. On board we have an Omnia (oven) on gas. We love good food! "
Annet Reurink: "I am sailing. We have an AXIWI, a wireless (hands-free) communication system, on board so that we don't have to shout at each other in a sluice. We both have an headset with a microphone. That way we can talk, easily and hands free, to each other while we are locking. We sail together on the waters; we both look in front and behind and are very alert. The greatest danger always comes from behind."
AXIWI for wireless communication on yachts and motorboats
Sailing with a yacht or motorboat requires effective communication between the captain and his crew. The size of the ship, the wind, and the hectic environment all contribute to making effective communication more difficult. With the AXIWI communication system for sailing you are able to talk with up to 6 people at one time simultaneously. Click here for more info.