AXIWI radios and headsets have been a game-changer for me! As a visually impaired athlete and Canadian National Para-Nordic Ski Team member, I am constantly training or racing. I am very fortunate to have the opportunity to travel and train with an amazing team all over the world. Travelling to continually changing environments also means constantly adapting to new and unfamiliar race courses and varying terrain. In the winter, I ski, train and race with my guide Levi Nadlersmith. Communication is everything, and Levi is 'my eyes' when we are in the snow.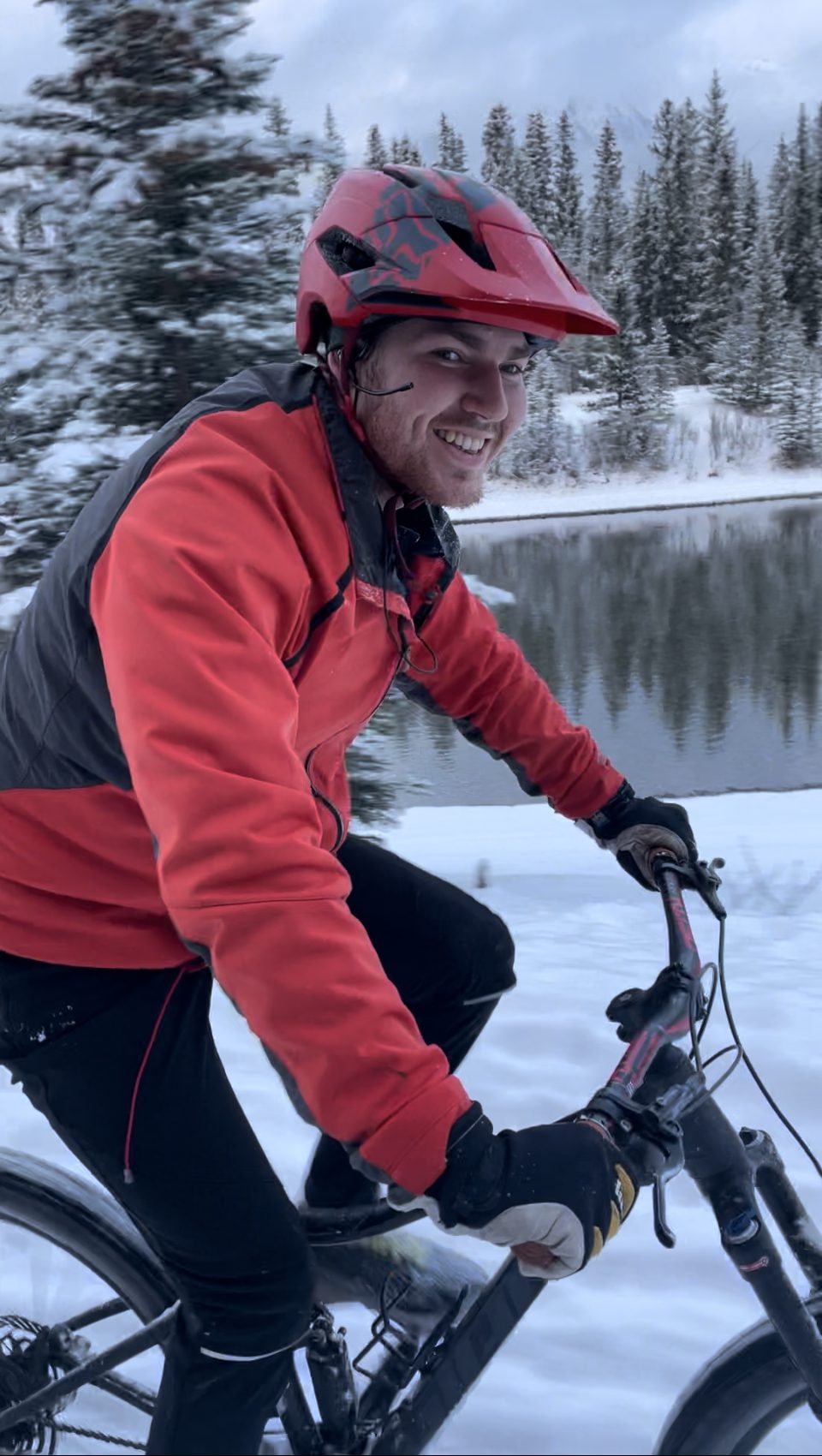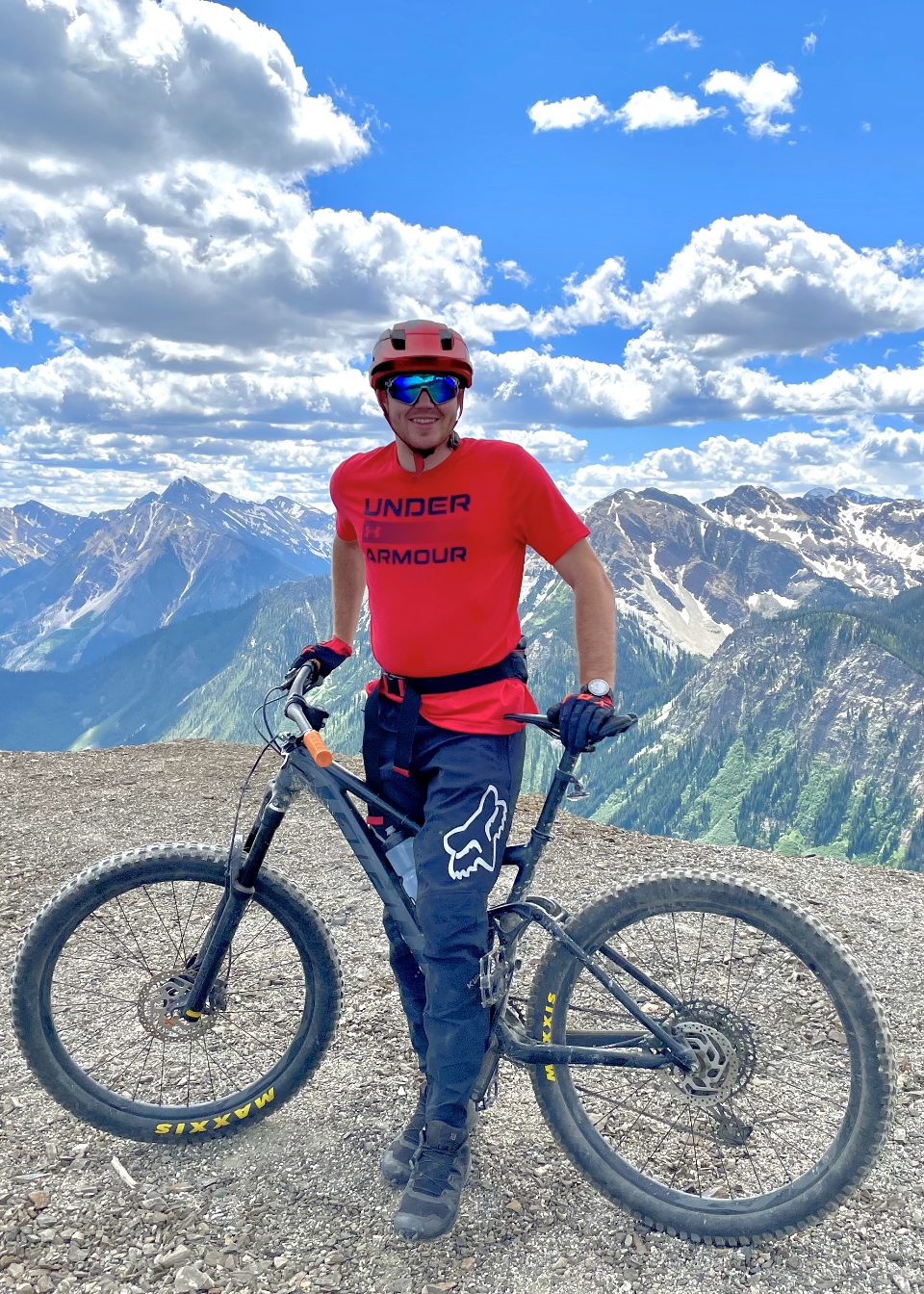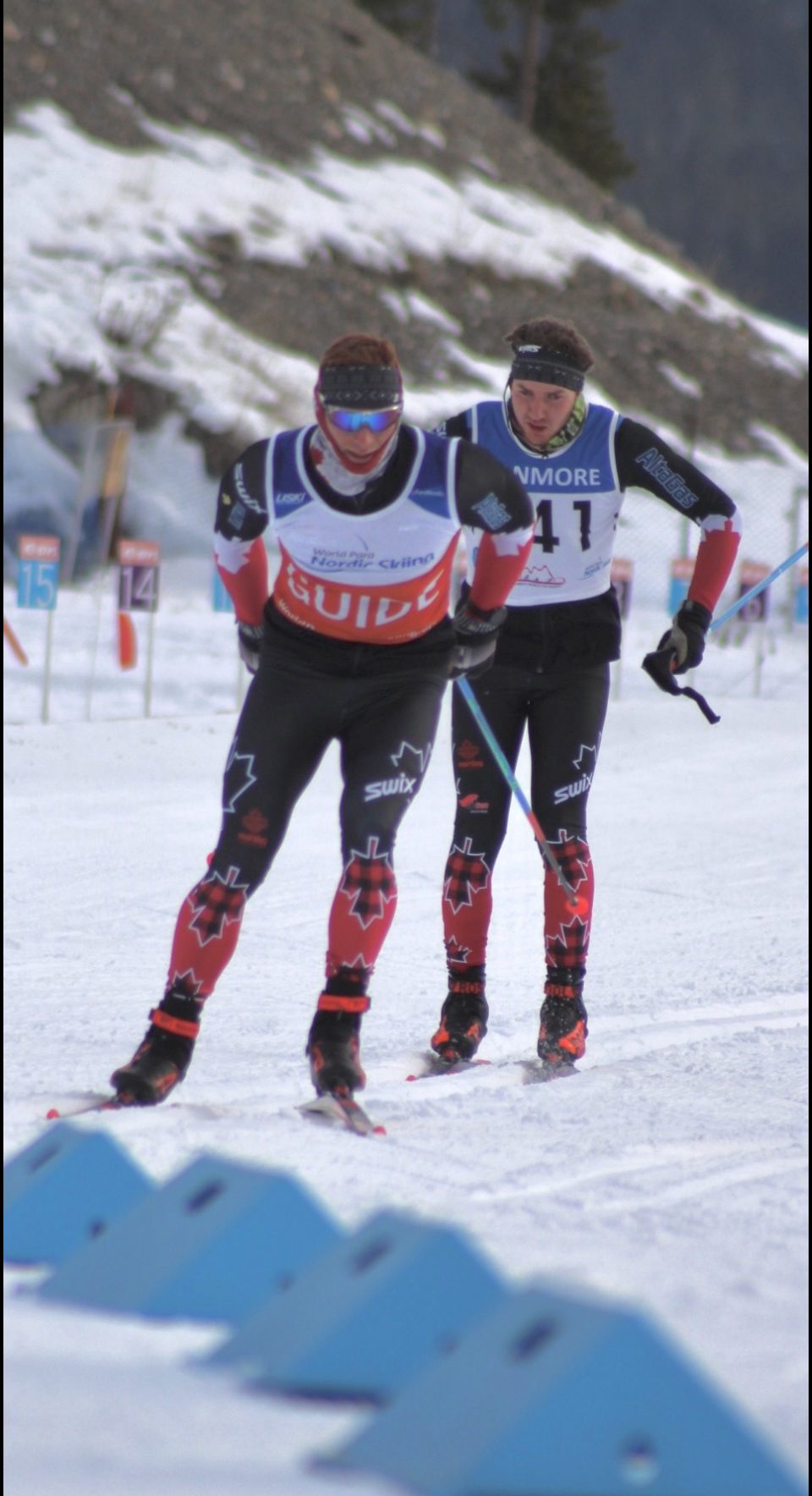 Feeling safe
With the AXIWI radio systems, we have two-way communication at all times to talk to each other. This is important as we constantly travel to new and unfamiliar race venues. With the radios, Levi skis out in front of me and can direct me when to turn corners by counting me down with '3,2,1 turn commands'. He lets me know when we are transitioning to uphills and downhills and what techniques to use. He also directs me for pole holds on steep downhills and hairpin corners. Feeling safe allows me to go fast, which means good results! There is also nothing quite like tucking down a big steep downhill!
My guide also lets me know when we are passing or being passed by other racers when to step in or out of tracks, if there are obstacles in our path, when to slow down, speed up, sprint, run and most importantly how far we are from the finish line! These are just a few ways the AXIWI radio system helps us!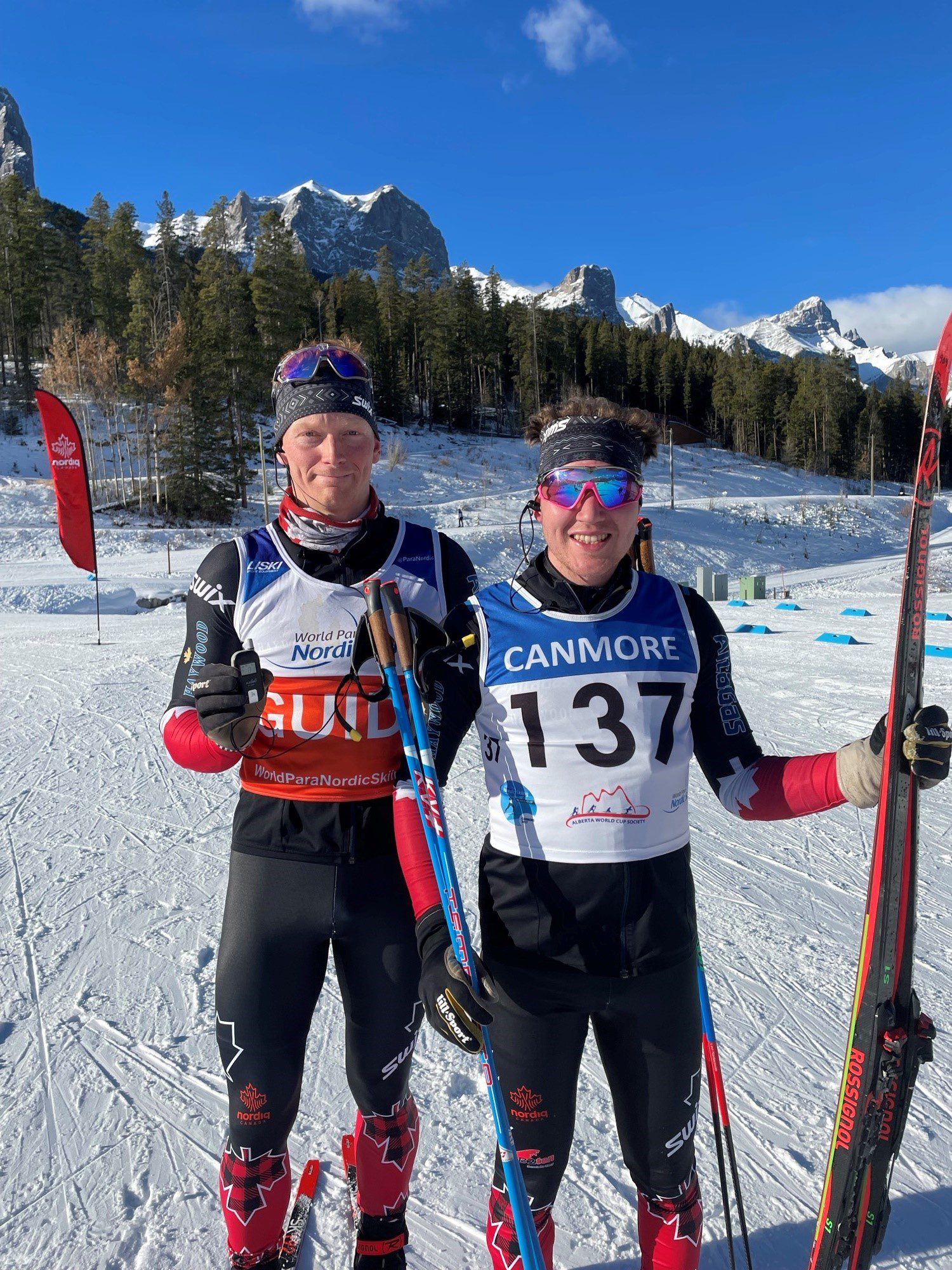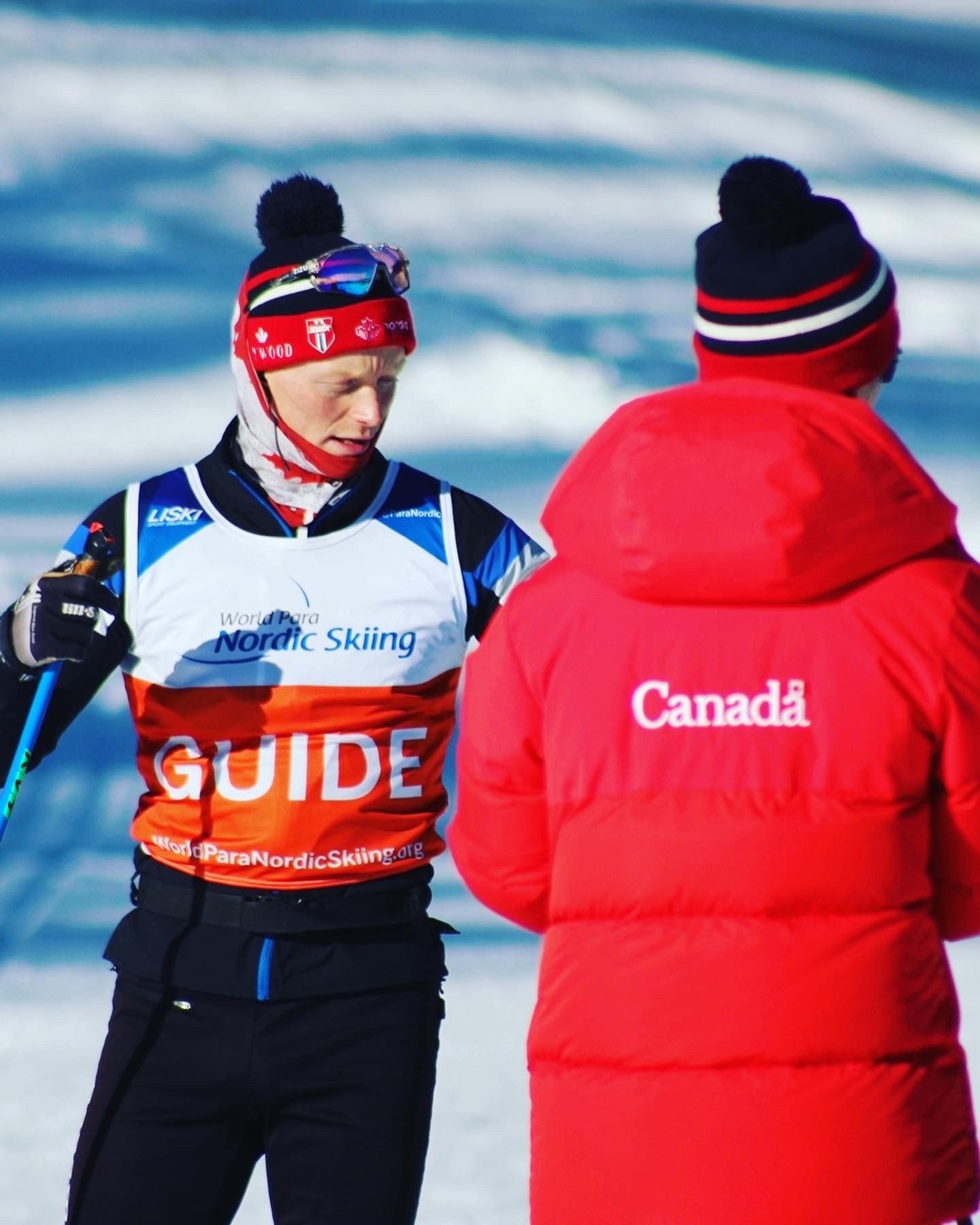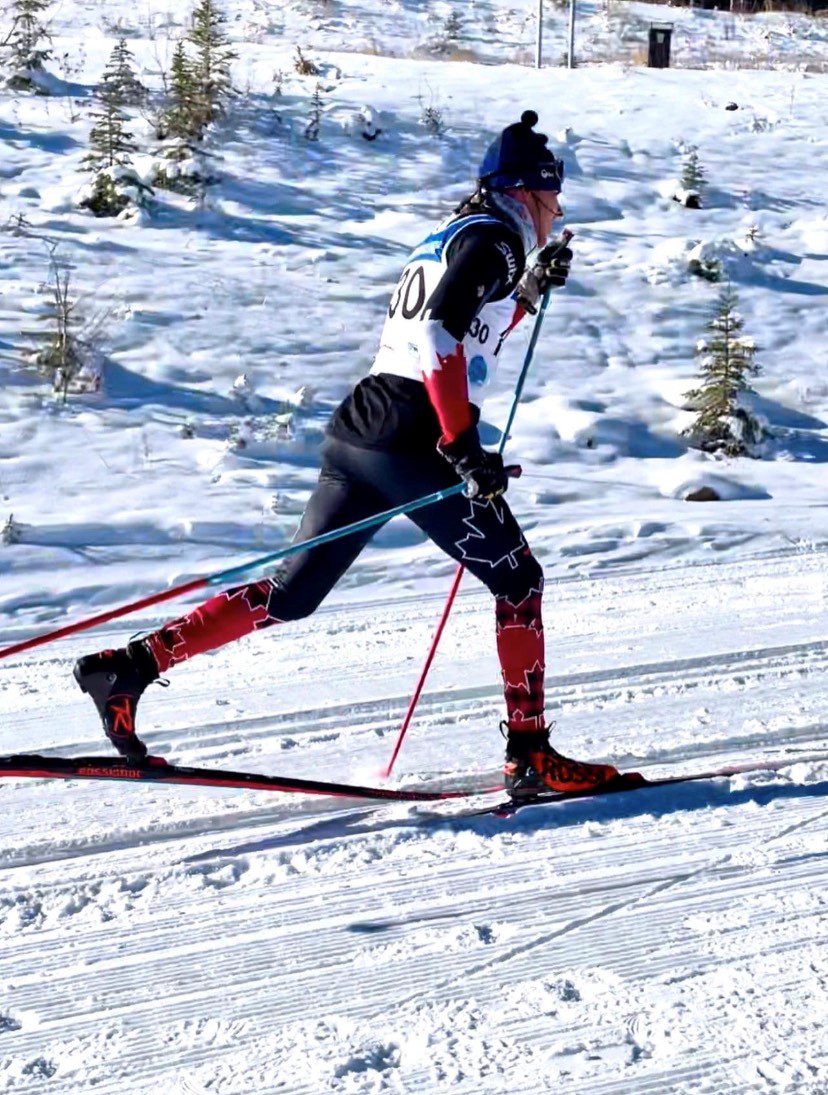 AXIWI radios: part of my everyday life
In the winter, I also love to snowboard, and my radios are always turned on; whether riding up a gondola or chairlift, my guide can communicate when I need to get on or off the lifts, whether I'm turning left or right, whose around me, whether I'm moving into moguls or dropping into a big powder bowl!
I run and train on roller skis in the spring, summer, and fall. I also mountain bike, canoe, BMX bike and kayak. Being outdoors is a huge part of my life, whether at work or at play, and my AXIWI radios are simply a part of my everyday life now!
With the AXIWI radios, my guides can always direct and keep me safe, whether roller skiing on highways or asphalt roads, mountain trails or lakes and rivers or even whitewater canoeing and rafting. Check out the AXIWI Instagram Page with some videos, using AXIWI during my activities. 
For me good communication =  both freedom and safety!
A big thanks to AXIWI for making this possible! 
Jesse Bachinsky
About Jesse Bachinsky
Jesse was born with no central vision and by the age of 15 was further diagnosed with a degenerative eye disease that also took his peripheral vision. He credits skiing and the para community for helping him through a very difficult time in his life. Jesse has never let his loss of vision hold him back. He realizes there are things he can control and things he cannot. What he is in control of is his attitude and outlook. Jesse focuses on what he can do, and not what he can't. He may be blind, but his vision is clear!
 Jesse hopes to be a mentor to other kids with visual impairments and to show them that you can do anything ,if you set your mind to it! When he is not training on Nordic skis, Jesse loves to snowboard and is an instructor at his local ski hill. In the summer he spends his time kayaking, paddle boarding, canoeing and fishing.
 His greatest inspiration comes from his family. They have always encouraged and supported Jesse in trying new things.  His greatest athletic inspiration is Brian McKeever. Having skied his first overseas races at the 2019 World Cup in Finland with Brian, it was definitely a dream come true for Jesse.
AXIWI® for the visually impaired
With the AXIWI communication system, two or more people can communicate with each other wirelessly at a distance. People with visual impairment cannot see everything or not at all. This makes performing certain activities difficult and, in some cases, impossible. The visually impaired are assisted by a supervisor in various activities. Despite intensive guidance, an attendant may need a communication system for better help and communication between the attendant and the disabled person. In this way, the activity can be performed optimally.