Our partner 7s Referees was present at the 'Athlete Factory International 7s', held for the 2nd year. This is a warm up event for the World Rugby World Series 7s, which starts at the beginning of December 2019 in Dubai. 7s Referee provided a number of the match officials who work alongside International referees such as Joy Neveille from Ireland and Paulo Duarte from Portugal. The 7s Referees (Assistant Referees) come from all parts of England for the event and also one from Malta.
This event gives a unique opportunity for our developing referees to work as Assistant Refs with some of the biggest names in the game of rugby 7s.
Tim Dyer
Tim Dyer who took part in the tournament last year and has since been promoted to the RFU Assistant Referee Panel on the same path, said: "It was my second year officiating at the World Series 7s warm up event held at Chester RUFC. The competition is taken seriously by all the competing teams prior to the World Series and as such they expect the officiating to be of the highest order. The AXIWI communication kit is an essential tool for the officials and helps ensure that the matches are officiated fairly with any incidents seamlessly fed into the referee for their consideration in real time. The weather was decidedly wet at this years event but the AXIWI comms kit still performed well".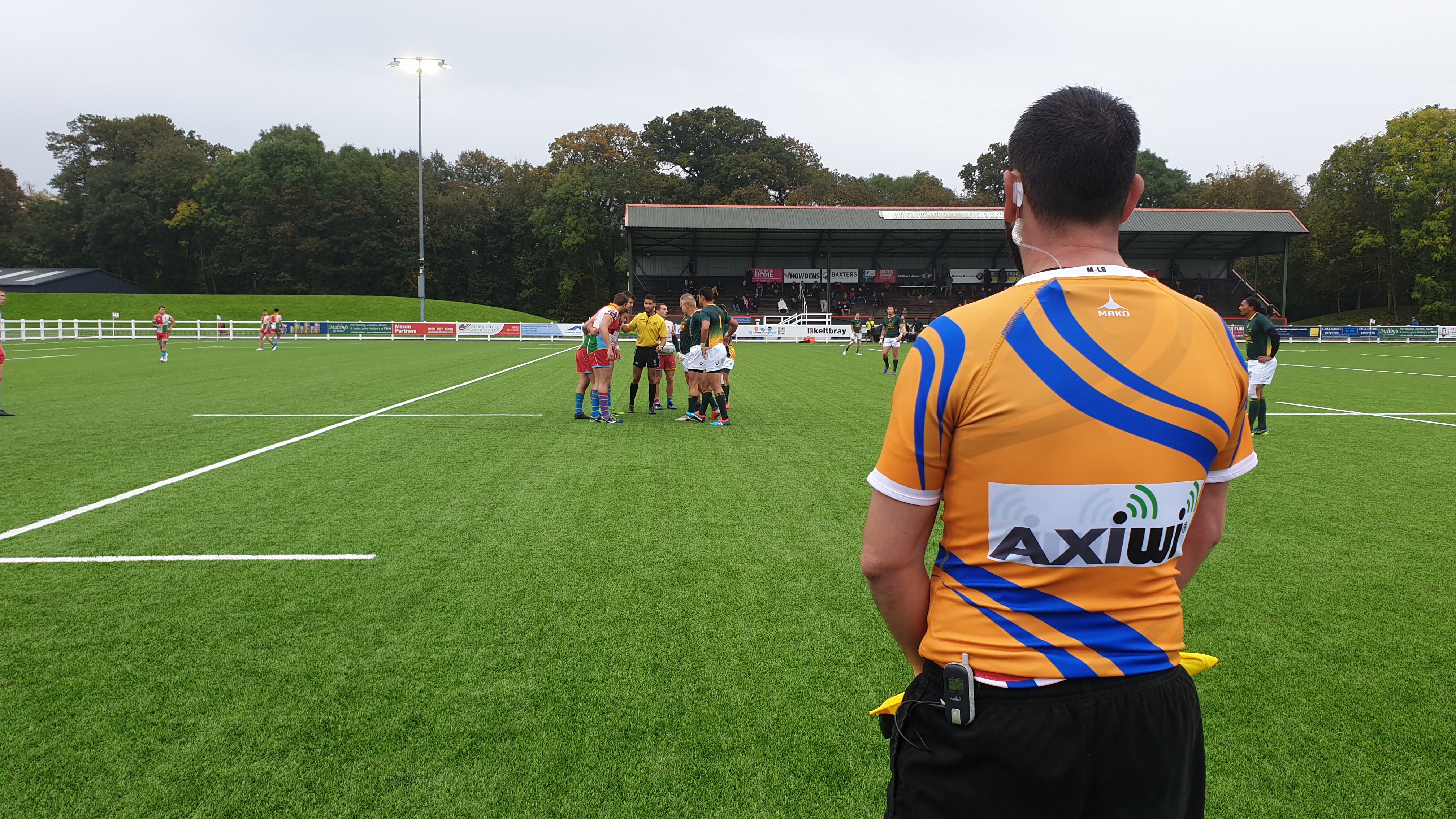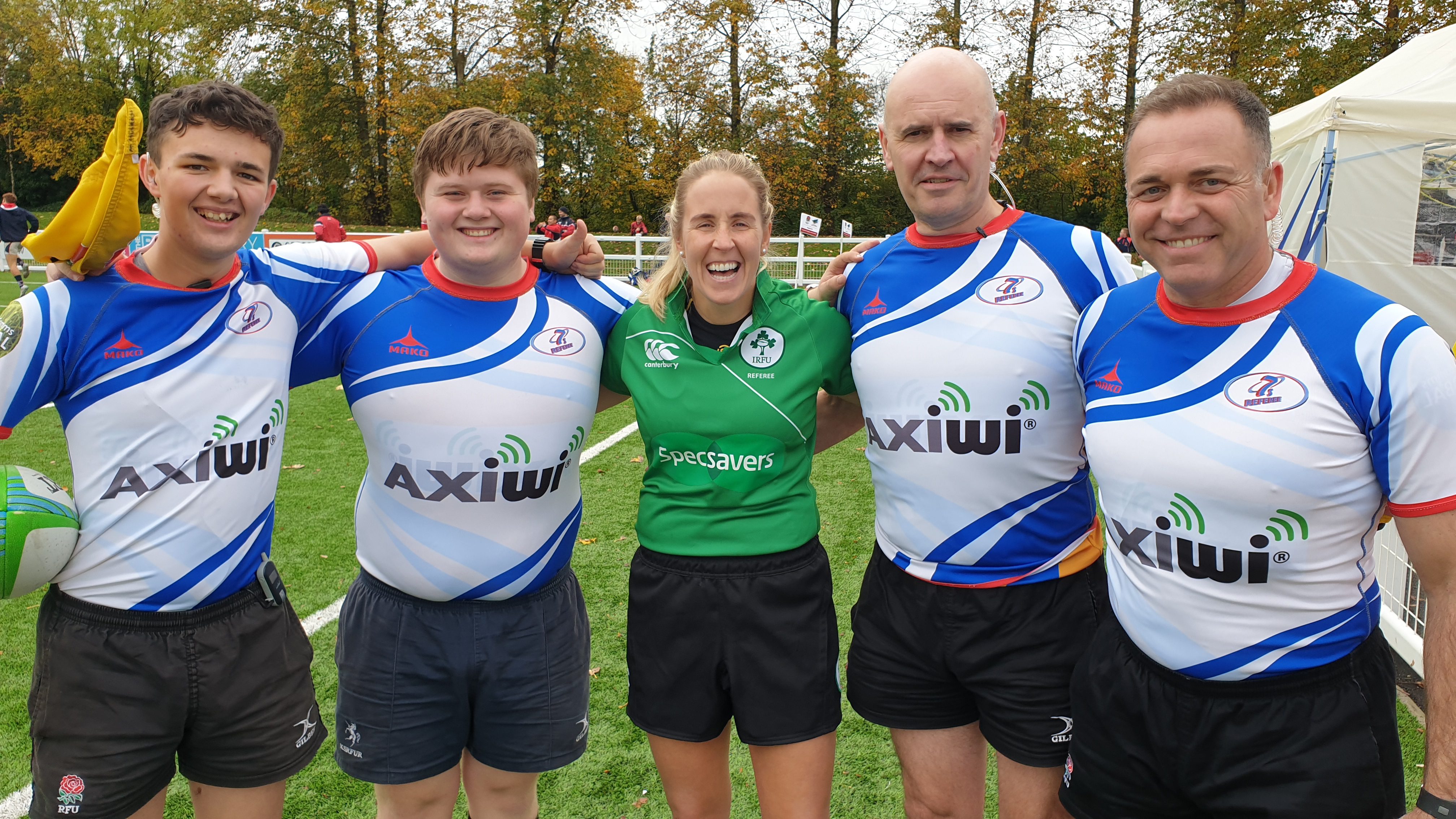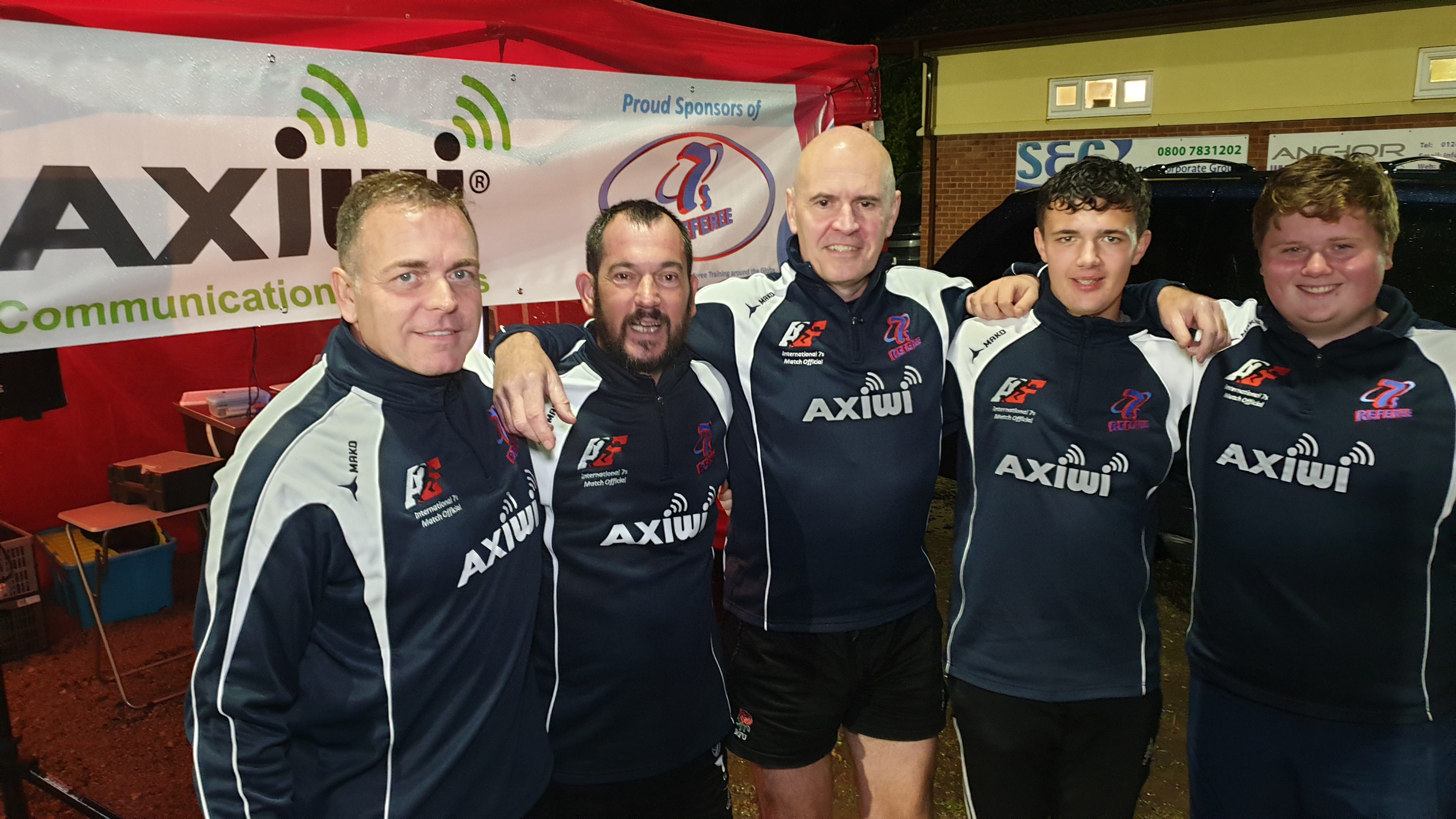 Mike Mulroy
Team Leader of 7s Referee, Mike Mulroy, commented: "Without the support from AXIWI we would never be able to afford to do many of the things that have such a positive impact on the referees who we work with.  Their supplier Ref Comms GLOBAL invests all of its profits into developing referees around the world either with direct coaching and support at events or remote performance review and coaching over video as well as  providing opportunities that people would simply never have or never be able to afford.
At this year's Tournament we used both the new AXIWI AT-350 and the AXIWI AT-320 full duplex systems, the difference in the new AT-350 is amazing.  The new unit is considerably more robust, the clarity, especially when using genuine AXIWI headsets, is excellent and it makes instant communication easy thus giving better decisions and a better game for everybody.  The referee coaches were also able to listen to the entire team and give feedback on how those decisions impacted on the game."