It's almost the Week of the Referee in the Netherlands. In this week, referees will be honoured by everyone and every organisation who are involved with sports. With this Dreamteam action we will give you the oppurtunity to select your own 'referee' dreamteam and we will show it at our AXIWI Instagram account in the Week of the Referee (3-11 October).
How to join
Go to the AXIWI Instagram account.
Copy one of the story formats which you will find in our stories or on our website below. If your sports is not at the stories you can fill in the blanco format.
Tag the referees who are part of your referee Dreamteam.
Tag also @axiwi_international so we get a notification of your Dreamteam.
If we received the notification with a 'filled in' story we will show your Dreamteam in our stories.
Story 'DreamTeam' formats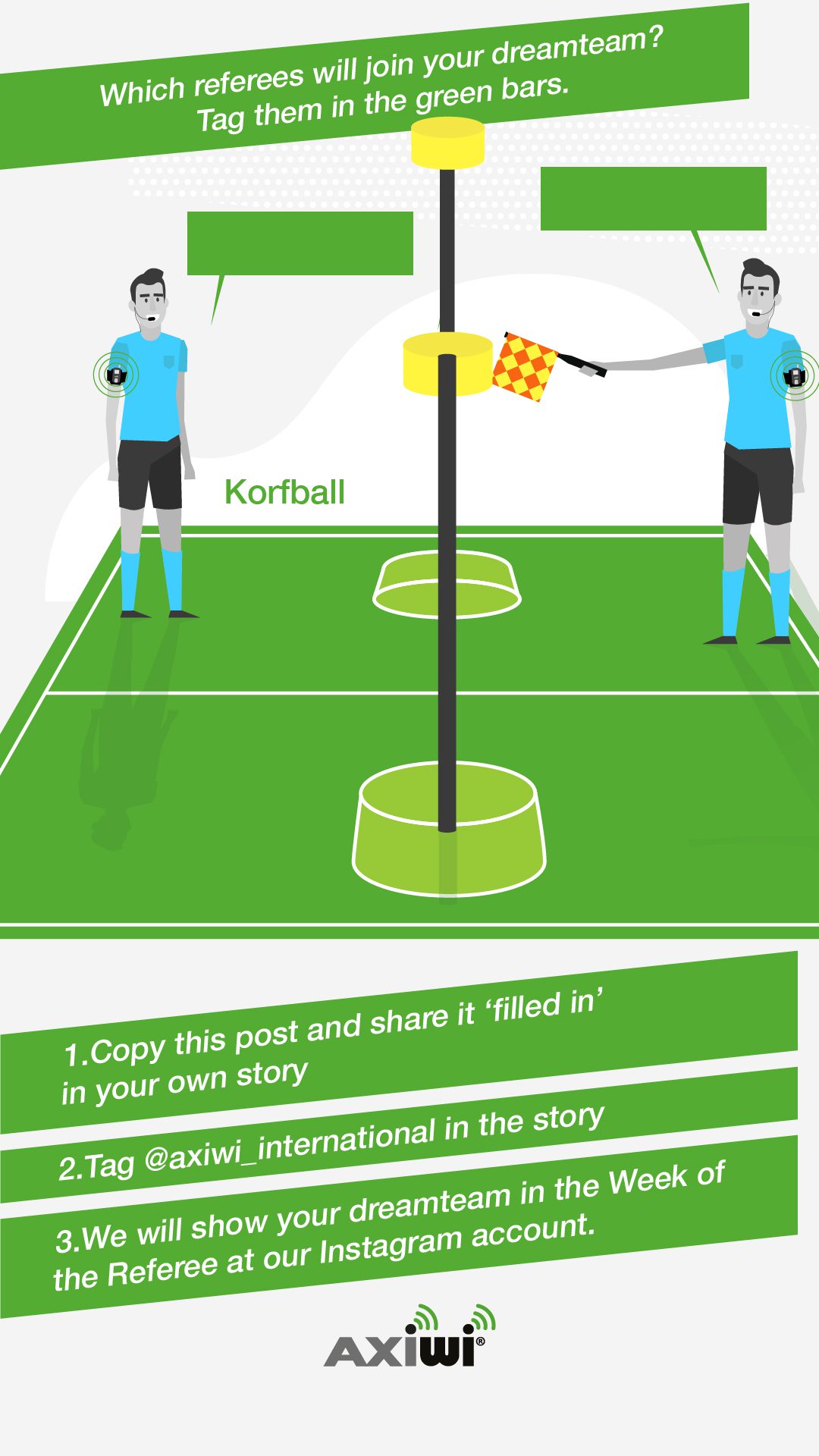 Good luck and greetings from Team AXIWI!