This blog is written by Ivan Mrkalj, a German soccer referee.
It´s not possible to imagine referees in (professional) football without using a headset system. The headsets are really helpful to increase good match decisions. Every start of a new technology (headsets) is hard and the usage of a headset must be trained. If the headset system is not used in a right way, it could be a big disturbing factor for the match management.
I have used the AXIWI headset in sundry amateur matches in Germany and at the CONIFA WFC 2018 in London. During these matches I had enough time to test and improve the usage of the AXIWI headsets, so I could develop a good way to use them.
In this blog I will give you tips and tricks for using a communication system in an efficient and effective way, improving your performance as a referee and/or assistant referee.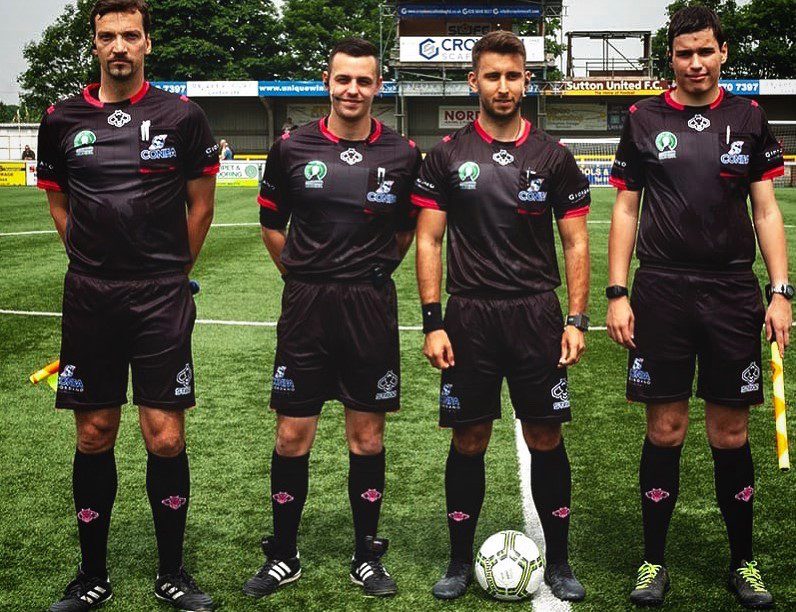 Efficient time-management before the match
It´s important for the referee team to have enough time during the pre-match for some 'AXIWI' preparation. You need to set-up the AXIWI units and make sure the headsets fit well. And of course: make final agreements about 'the communication' during the game.
I would give advice to enter the changing room at the latest 25 Minutes before kick off. It´s better to have enough time and avoid stress situations; because it´s not conducive for a good match preparation.
Clear team arrangement and code words
Before every match the referees and assistant referees needs a clear and obvious agreement about how they will communicate. The referee must tell the assistants what kind of communication and teamwork he needs, because every referee has his own wishes and style. The assistant referee should realise that he needs to help the referee to make the best decision on the pitch.
As well, it needs clear code words for the communication between the referee and assistant referees via the headsets. By my experience the code words must be clear, precise and non-mistakable, for example "play on" instead of "no foul" because "no foul" and "foul" are mistakable code words, because they sound very similar.
Fix the microphone of your headset in mouth area
I have figured out if the microphone is fixed next to my mouth area, my assistant understands much better and easier what I am saying. I suggest buying some skin coloured or transparent tape to stick the microphone on the skin of your face. And it is also working better while running with a headset; because it´s less moving.
Teamspirit – 3 referees and one decision!
It´s important that a referee team has a good atmosphere, because than the teamwork will be much better together. The assistant referees need to try to support the referee as much as they can. For that it´s important to talk before the match about expectations and the referee style. Moreover; a real teamspirit needs 100% honest and open communication, where everybody can say his point of view.
If you do a really good pre-match preparation than you won the half battle!
Technology needs preparation so it´s necessary to check everything one day before the match. Battery charged? Everything is working properly? It would be a stressful situation for everybody if something is not working like it should. If something goes wrong, it could surprise you and you could make unnecessary mistakes during the match. For that I´m using buzzer flags as well, in case something happens.
Ivan Mrkalj

Event: The Confederation of Independent Football Associations