Wireless congress communication system

Most congress rooms are equipped with an audio system with the microphone integrated into the speaker's table and speakers in the room to allow everybody to hear the topics discussed. Our AXIWI® congress communication system is a cost-effective solution when the setup above is not present in the congress room. You will save time and money when using the AXIWI® congress communication system.
See all the products and additional accessories.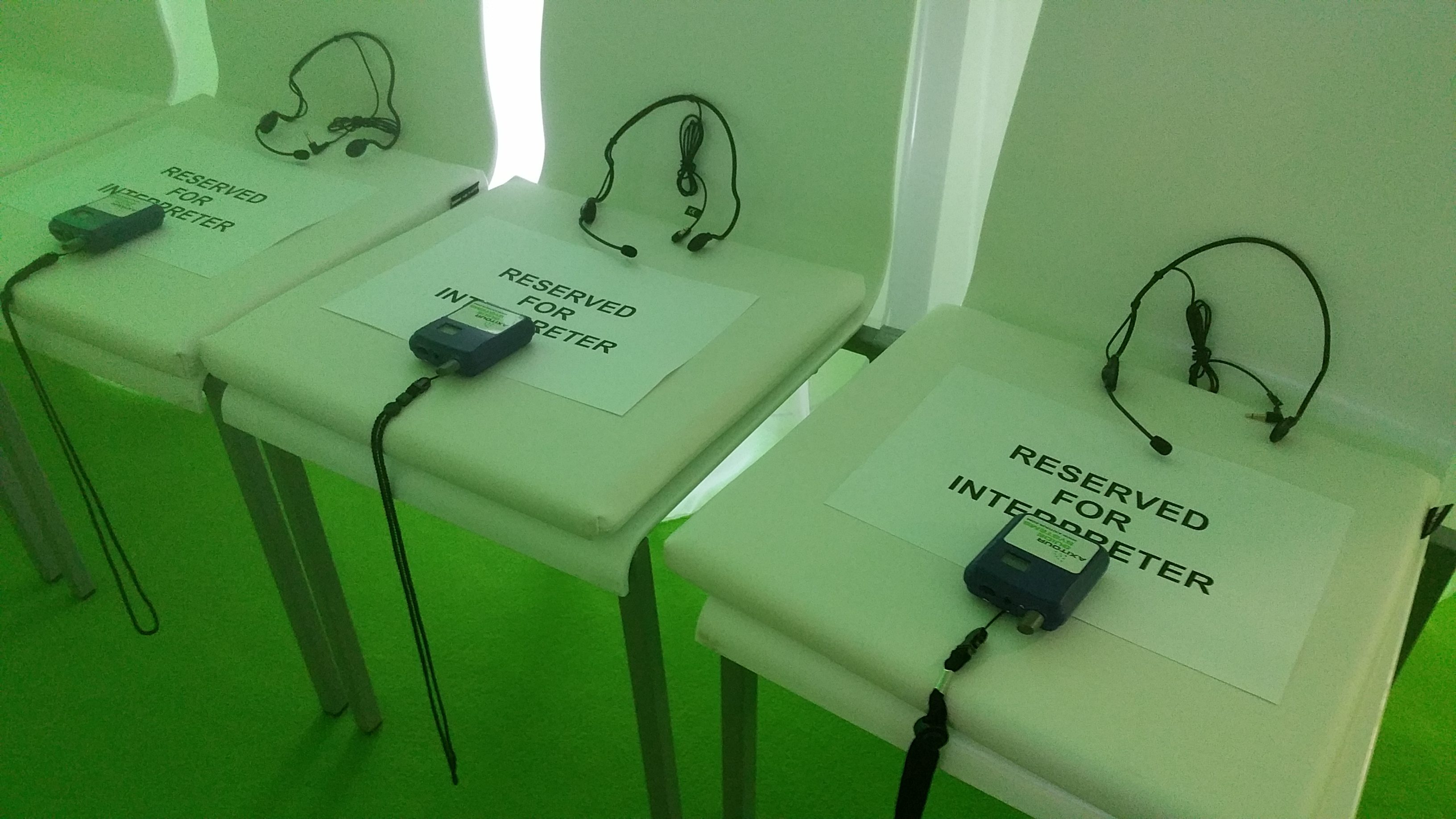 If desired, all speakers can directly communicate and hear each other by using the AXIWI® headset. Everybody wearing an AXIWI® unit will be able to listen to the discussions.
At international congresses, or during, e.g. a product introduction conference, there is one primary language. Often there will be guests who do not master the primary language fully.
With the AXIWI® congress communication system, you will communicate with these participants quickly and easily. Participants can use the system to ask questions and give feedback. All other participants will be able to hear the communication. Especially when a response from the audience is the desired outcome of the event, the AXIWI® congress communication system is ideal.
AXIWI® Communication System
The AXIWI®communication system only weighs  39 grams, has a safety lanyard and a clothing clip. The communication system is powered by a rechargeable battery and has a service life of 8-12 hours. There are various headsets available. The AXIWI communication system allows 6 persons to communicate with each other simultaneously, others can listen in or break  into the conversation.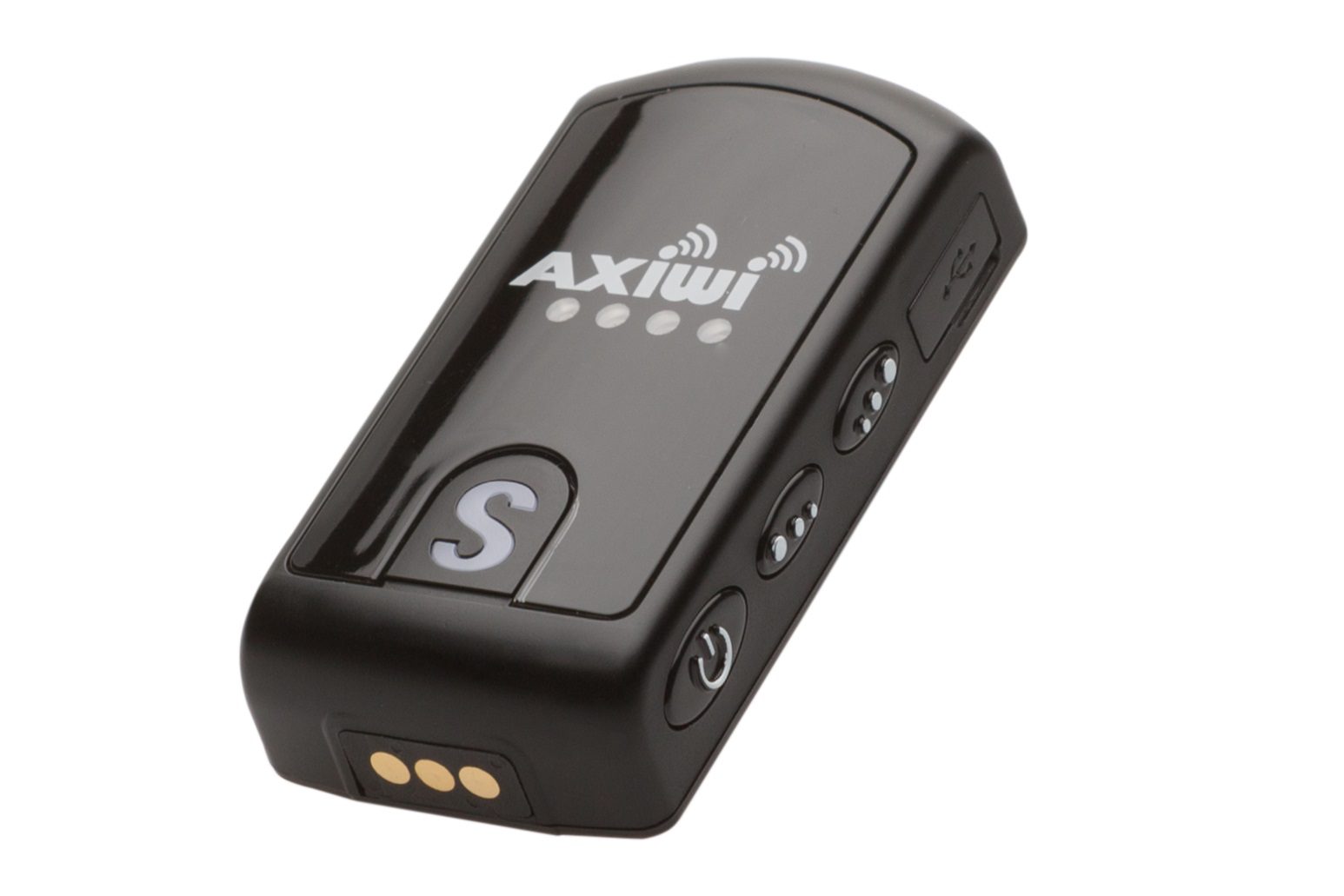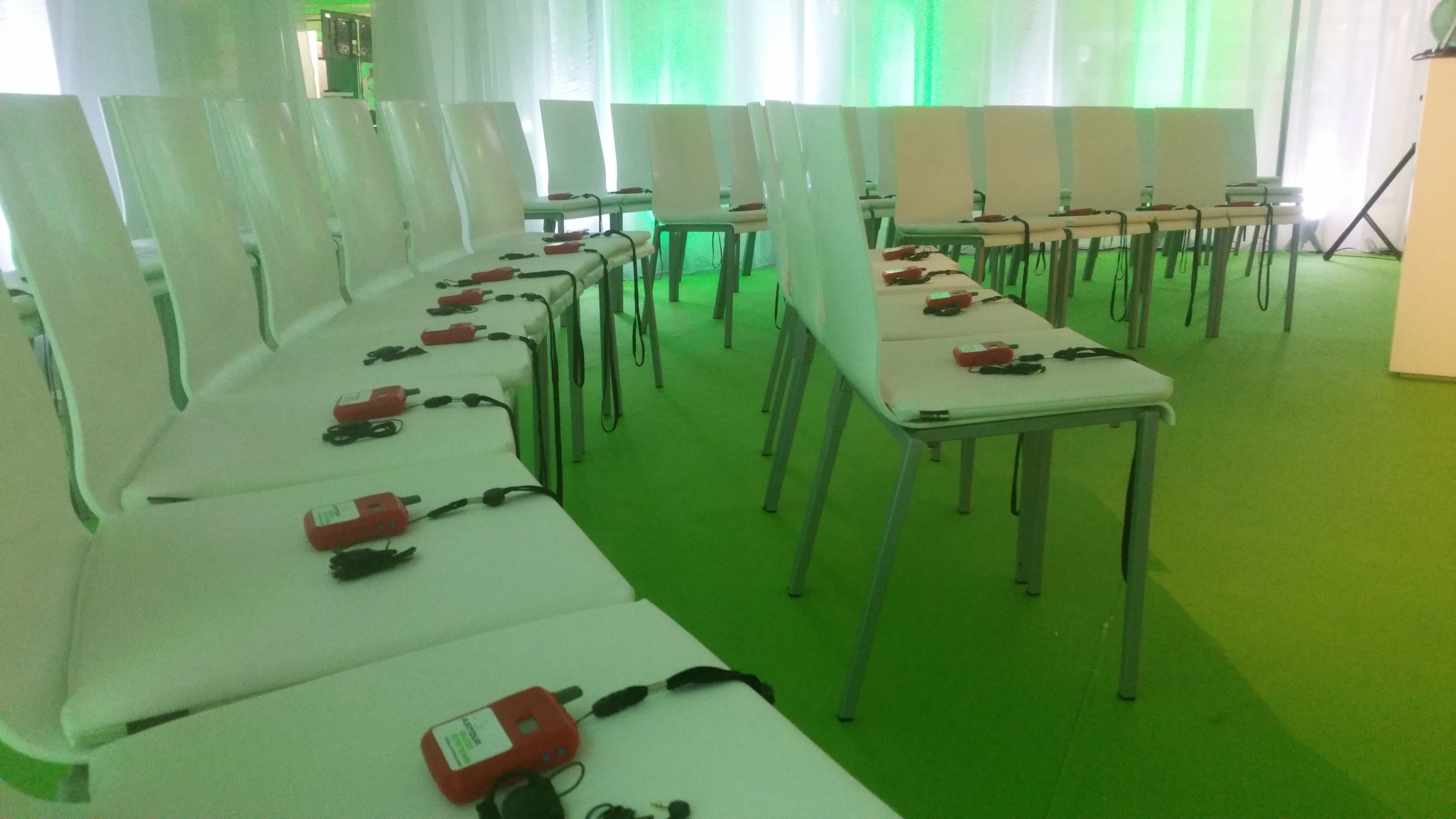 Example
During a product launch, the speaker presents a product using various images. Interpreters translate and send their interpretation via the AXIWI® to their group of people (the AXIWI® can not support events where more than four (4) languages are required). In the end, a participant can ask the presenter a question via the interpreter. With the AXIWI congress communication system, you have a flexible solution which allows you to communicate two-way with your participants.
Customer service
Any questions? We would love to be there for you!
An immediate answer? Call +31 (0)180-691 400 between 8:15 am and 5:15 pm
Mobile phone: +31 614 16 45 02 (out of working times)
Mail to: info@axitour.eu and we will reply your question as soon as possible.