Wireless communication system for churches
AXIWI is an ideal communication system for churches seeking to provide translated services to their visitors. The number of migrants seeking to regularly visit a church is slowly on the rise. Especially when they are new to a country and do not speak the language so well providing services in their own language is greatly appreciated. Also more common is members of foreign churches visiting a domestic church for knowledge exchange and other activities. Again, being able to offer them translated services delivered through a wireless communication system will greatly enhance their experience. With our wireless communication system for churches you will be able to reach out to your new visitors in a great manner.
See all the products and additional accessories.
With the AXIWI an interpreter or translator can whisper their translations into their transmitters, foreign guests will hear the translated words and will be fully able to enjoy the service. Most other church visitors will not even notice or be disturbed by the process of interpreting.
If your event would benefit from your guests being able to ask questions too, than the AXIWI communication system for churches is an excellent solution. Every AXIWI unit is a receiver, and can be a transmitter if desired. With AXIWI one unit is always the master unit and will claim 1 transmission channel. There are 2 more transmission channels available which can be easily enabled by simply pressing a button on other AXIWI units. Everbody with an AXIWI unit will be able to hear the conversation or questions when there is more than one person transmitting.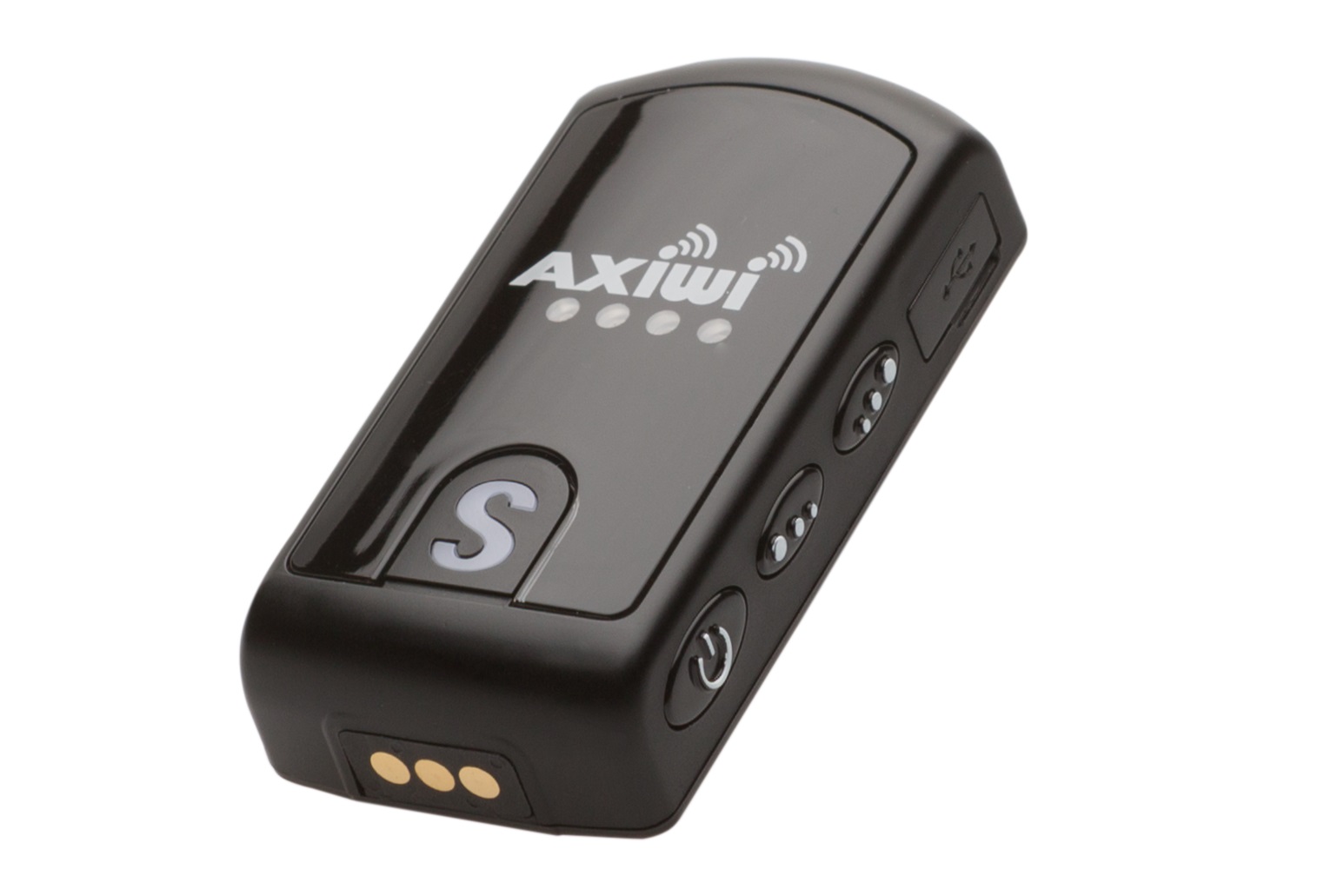 AXIWI Communication System
The AXIWI communication system only weighs  39 grams, has a safety lanyard and a clothing clip. The communication system is powered by a rechargeable battery and has a service life of 8-12 hours. There are various headsets available. The AXIWI communication system allows five people to communicate with each other simultaneously, others can listen in or break  into the conversation.
Technical Features
Frequency 2,402 – 2,483 Ghz
Dimension 65x32x22 mm
Weight 39 gram (incl. battery)
Reach up to +/- 250 metres
4 channels
Headset connection 3,5 mm
Recharge time 2 hours
Battery time 8 – 10 hours

Advantages
Full duplex and hands free
2 – 6 pers can communicate simultaneously
250 people can listen to the conversation
Open line connection, just like a telephone
Easy setup and very user friendly
Any unit can be set as Master / Follower
Customer service
Any questions? We would love to be there for you!
An immediate answer? Call +31 (0)180-691 400 between 8:15 am and 5:15 pm
Mobile phone: +31 614 16 45 02 (out of working times)
Mail to: info@axitour.eu and we will reply your question as soon as possible.