References AXIWI
The AXIWI communication system is a wireless full duplex and handsfree communication system. Six people can simultaneously communicate with each other by the open line connection, just like a telephone conversation. The communication system is used for communication during tours, conferences, meetings, sports, translating simultaneously and calamities.

On this webpage you will find some relevant references.
Good to know:
Referees judges the
AXIWI with an 8,1.
96% of the referees
recommends AXIWI.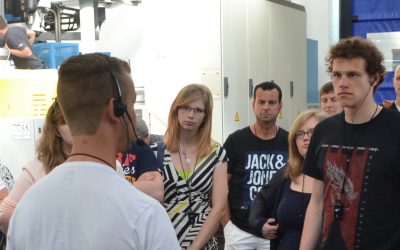 Begetube Begetube is a well-known company and supplier of installation materials for heating and sanitary. The representatives of Begetube often organize factory visits for their customers. 'The only thing we regret.. is that we didn't bought the AXIWI communication...